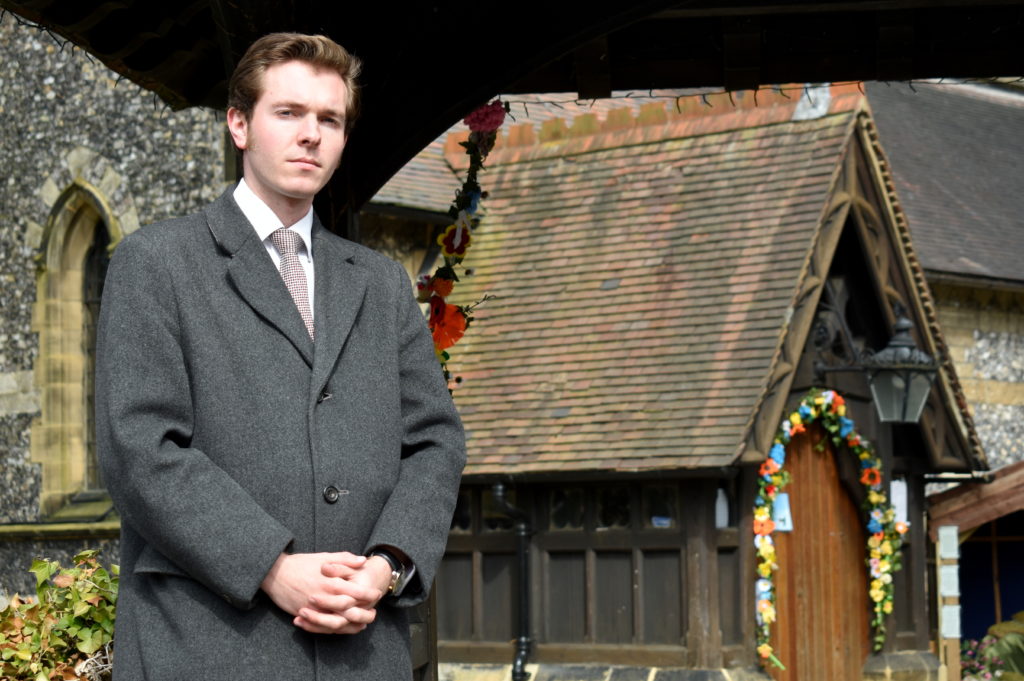 Croydon residents will have noticed the disappearance of bus shelters across the borough. The old ones were cheap-looking and nasty, but never so awful as their so-called 'Smart City' replacements.
Since early 2020, Croydon Council has been working with VALO Smart City towards the 'Replacement of existing Croydon bus shelters… with new bus shelters and advertising panels, providing an opportunity to embed 'Smart City' technology and to upgrade the existing paper advertising with digital advertising screens.' The programme concerns all 158 shelters which are the council's responsibility, but not those operated by Transport for London.
VALO Smart City is a New York-based company which conceals its purpose behind unintelligible jargon. According to its website, 'VALO's Smart City platform makes cities more efficient by collecting real-time data for city services and infrastructure, such as transportation, utilities, security, and pollution. VALO is a smart city integrator that aims to better people's lives around the world through the Internet of Things technology.' Croydon Council tells us the shelters will monitor air quality, noise, footfall and traffic flow.
The scheme is spearheaded by Opama Khan, whose changeable but permanently nonsensical job title is currently 'Head of Digital Services, Access & Reach'; she is 'Leading delivery of an ambitious strategy to enhance the borough of Croydon through digital innovation and technology.' Nobody voted for her, but she wields power over Croydon and won't be underpaid (the council's outgoing Chief Digital Officer, Neil Williams, was on over £100,000 a year).
What are we to make of this, apart from that it's a waste of taxpayers' money when the old shelters worked perfectly well, and that a council which has just received a £120 million bailout after bankruptcy ought to be more careful? Suffice it to say, the council hasn't revealed the cost but it claims it will generate £6.75 million in advertising revenue over 10 years. One fails to see how it should generate more than the old bus stops which also displayed advertising, but £6.75 million doesn't seem much considering the council spent £5.4 million on a 2017 revamp of East Croydon bus station, which amounted to smothering the shelters in crass primary colours best appreciated by small children.
It's pure hypocrisy for a council which subscribes to climate alarmism to outsource its bus shelters to an American company. Like all tech products, they are surely to be made in undeveloped countries, with raw materials, constituent parts and the finished shelters having to be transported thousands of miles before they arrive in Croydon. There may even be a bit of child labour somewhere along the line. And because they are to be online constantly, they are going to require a constant supply of power.
The aesthetic of the shelters may be described as 'industrial neo-modern'. At night, they will be tackily lit by LEDs. They may not look misplaced on central Croydon's streets, besieged as they are by glass-and-steel Babels, but they have no place in the suburbs. Croydon's suburbs were built in accordance with the Arts & Crafts philosophy intended to combine the beauty and healthy qualities of the countryside with the convenience of the town. To introduce the ugliness of stark utilitarianism to such a landscape would be to the detriment of all residents. Far better would be to supply semi-rural and suburban areas with traditional wooden shelters which could be made by local craftspeople for minimal cost.
Most of all, the great evil of the Smart City which affects us all is the spread of Big Brother. One may wonder how a bus shelter monitors footfall and traffic flow. That's easy – it has cameras which, with its internet connection, might be viewed at any time from some central H.Q. With our government demonstrating increasingly authoritarian tendencies, surveillance bus shelters are not our friend.
Sources
Image source: