The Scottish Libertarian Party a pro-Brexit and pro-Independence for Scotland, has recently reached an important political milestone. Back in April we interviewed Tam Laird the party leader. Now we are delighted to interview Aberdeenshire Councillor Sandy Wallace a first elected politician for the Scottish Libertarian Party.
Sandy thank-you for your time.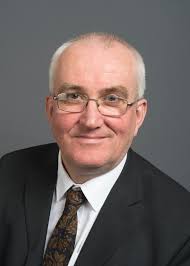 You represent Stonehaven and Lower Deeside on Aberdeenshire Council. Can you tell us a bit about how you came to be a councillor and about your ward?
I was the Councillor for Lower Deeside, where I live, from 1999-2007 under old one member FPTP rules. I was not re-elected when it went to multi-member STV wards at a time when the Conservatives went through a Hague/IDS/Howard period of being unelectable. I was talked into standing again by a close friend, Alex Johnstone MSP, who sadly has since died. The Conservatives won a mini landslide in 2017, which English readers will recall from Alex Salmond losing his seat in the GE a month after the Council elections. The ward is 20% Lower Deeside, rural farmland but in reality an upmarket dormitory for Aberdeen, then 80% Stonehaven, a gorgeous seaside harbour town. In England it would be rock solid Tory but we have tartan Tories to fight it out with
You sit on the Aberdeen Community Planning Board, The Regulation of Private Renting Sub – Committee and the Sustainability Committee, among others. What are you able to achieve in these roles, and what are the main challenges facing Aberdeenshire Council?
I have achieved the square root of bugger all which is why I flounced out of the Conservative Party. They have no interest in smaller government. Sustainability is enjoyable, mostly I draw attention to BS, and point out that the fluffy policies the council has merrily adopted actually have consequences. Planning has been fairly heart-breaking and was the camel back-breaking straw for me the council is run by anti-business NIMBYs. Gypsy Traveller Committee is good fun, the Chair likes having me there because I can give a pro-business and liberty perspective on the idea that perhaps we should stop trying to give gypsies services they don't want but maybe just leave them alone to live on land they themselves own. I sit on the Communities Committee, which is Policing, council housing and social work. That is my opportunity to ask the police how their pointless war on drugs is going. Have they managed to bully anyone into choosing to give up drugs by threatening to take their kids into care or have them evicted? Yes, sadly, I have been reduced to that level of behaviour. The main challenges are that we have no money left and can't get our head around doing less.
You had been a Conservative Councillor prior to moving to the Scottish Libertarian Party. What made you leave the Conservatives and what first attracted you to the Scottish Libertarians?
I did not join the Conservatives because I agreed with them, I joined because they seemed to be the party with the most chance of coming my way., They had dropped their stupid support for Clause 2a ( Clause 28 in England), dropped the poll tax and opposition to devolution. I had hoped they could continue the journey. They didn't, but nobody else did either, so I have not been proved wrong. I am a very wet libertarian, I would say a Whig, a fanboy for Dan Hannan and Doug Carswell. Joining the Libertarians is my public expression of anger at the lockdown.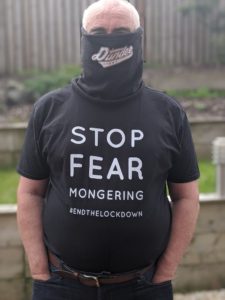 We speak at the time of Covid. How have you personally found the lockdown and what do you think of the Scottish Governments handling of the crisis?
Personally? I am one of the many people living the dream. Detached home, garden, financially secure, 80% salary on furlough, granted a pass for university work based on earlier marks. Who cares about the kids in the gig economy whose future is being squandered. Of course in reality, I am livid. Johnson looks like a rabbit caught in the headlights, but while Sturgeon is following identical policies, her motivation is totally different. This is what she dreamed of, an authoritarian regime that destroys people's lives then calls them selfish for grumbling about it.
As we move into 2021 what would you like to see done to help the economy and society recover?
It is a huge task because even if you lifted all restrictions tomorrow, 25% of people would still choose to follow some of them and every time you don't buy a coffee, that is somebodies job at risk, and with it, perhaps her ability to stay in college. It honestly needs changes that are tantamount to revolution. The idea of letting somebody have a birthday party for a ten-year-old now seems like anarchy. We need to have birthday parties for ten year olds. With a magician. And a whole buffet of finger food that all the parents just sort of graze at. And car sharing. We have put society back 25 years, the only solution is to put government back 25 years.
The Scottish Government is introducing a new Hate Crime and Public Order bill. Can you give us your thoughts on this legislation?
My thoughts are barely printable. This is Humza Yousaf's pitch for leadership when Sturgeon goes, his vision is a soft-focus form of fascism like Singapore or Malaysia.
If you we're able to get more Libertarians on to Aberdeenshire Council what would you like to see done differently, how would you change the council?
Well if you mean Councillors of a libertarian frame of mind, most of what we do is defined by the Scottish government, so a tax and services cutting budget is not actually feasible. I would like us to run the planning system with a presumption in favour of development, whether it meets policy or not, unless there are actually constraints such as sewage. A neighbour with a bad attitude is not a constraint. a planner thinking the building is ugly is not a constraint. I would like us to seek to delist half our listed buildings so that people could afford to maintain them, including all the bridges the council actually owns. I would like us to regard the equalities agenda with the contempt it deserves, given that it is the bastard child of people who belong to parties that are actually institutionally racist
The party is both a pro-Brexit and pro-Independence for Scotland. What would be your vision for the future of Scotland. How would you like to see it governed in say 5-10 years?
I voted for the winning side in both referendums. I hope to see that the democratic mandate honoured. I would like to see Scotland governed very lightly, more of it by local authorities than the Scottish government, with local authorities raising nearly all of their own revenue so answerable to the voter for value for money. The UK government can carry on worrying about defence and foreign affairs, ideally not being involved in any foreign wars. More important than that, however, I would like to see us being a tolerant nation, one that welcomes economic migrants and treats asylum seekers with compassion but a bit of suspicion. I would like anyone who claims to be offended to be asked " so what?"
Are there any thoughts you would like to leave our readers with?
I think George Foreman was a better fighter than Muhammed Ali, new Taylor Swift is as good as old Taylor Swift and John Stuart Mill should be core reading in states schools especially the bit where denounces the very concept of state schools
Sandy can be found on twitter at https://twitter.com/Boogieeck and on https://vote-2012.proboards.com/.
The Scottish Libertarian party can be found online at http://scottishlibertarians.com/, on Twitter at https://twitter.com/ScoLibertarian, and on Facebook at https://www.facebook.com/ScottishLibertarians/.