With a politically tumultuous 2022 coming to an end, we asked you, 'What do you hope your organisation will be doing in 2023?'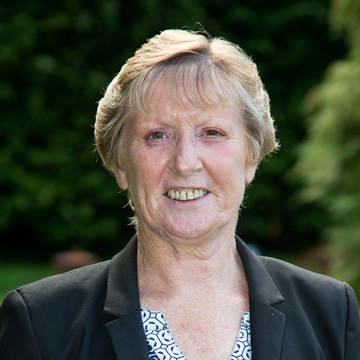 We will enhance your freedom to choose.
I work closely with the community I live in. One of our policies I will be pushing is devolving power down to our communities from government. A modern society ought to revolve more around your choices rather than those politician's in ivory towers. My community is changing beyond all recognition and is expanding at such a fast rate. The community have had very little say of what has been designed by political partiesin power not communities. Some parties want elected Mayors others want citizen panels. We say no more layers, no one knows how our three layers of town/parish, district/city or county councils work. This takes even more democracy away from the people. There would be costs attached to more layers, taking it away from being utilised in the community.
Make homes more affordable to working class and low-income families. Stop driving these people out of their hometowns.
There has been a massive housing drive all over the country. The question is who are these for? Developers have been allowed to lead the housing policies. They hold government and councils to ransom and no one dares to stop this. I don't have a problem with developers making money. I do, if they are only building high-end homes for the largest profits.
There needs to be a radical overhaul to meet needs of the working class and low income families who've lived and contributed to the towns they come from. The local council builds very few homes and have on many occasions moved families from the town they've lived all their lives to places like Durham at the other end of the country. Moving them from their jobs, family and medical networks.
I will be looking into modular housing as a cheaper alternative option and look to ID council land to do this. We also need to stop developers getting away with not meeting their requirements under planning law to include 22% affordable housing, in their developments. The developers do a viability assessment which always concludes the development is not sustainable.
The Police must work more closely with their communities not remove it.
PCSO's have been cut from Kent Police/Country Council. They were our communities direct contact. I had a really good PCSO who was very visible and worked closely with myself and our community. PCSO's dealt with drug issues on our streets and had a lot of great success, held local PCSO and Councillor meetings on a regular basis, walked the streets, dealing with crime, care in the community and many other things. Most of us knew our PCSO, she use to give everyone her contact details.
We are being promised by Kent's new Chief Constable he will continue to work closely with our communities. I hope that is the case as I will hold him to his commitment.
Local Elections are on 4 May 2023.
I'm looking to get my District Council seat back. It is interesting to note the changes that have been made to EU citizens voting rights and others, as well as Photo ID being introduced in 2023 elections.
My District Council recently asked Cllr's their opinions on the new law that Photo ID is required from 4 May 2023 local elections. Below is a list of what are acceptable forms of ID.
However a concern I have is, If a voter has none of these ID's they can apply for a 'Voter Authority Certificate'. I have replied asking what this involves? What criteria do they need to meet to have a VAC?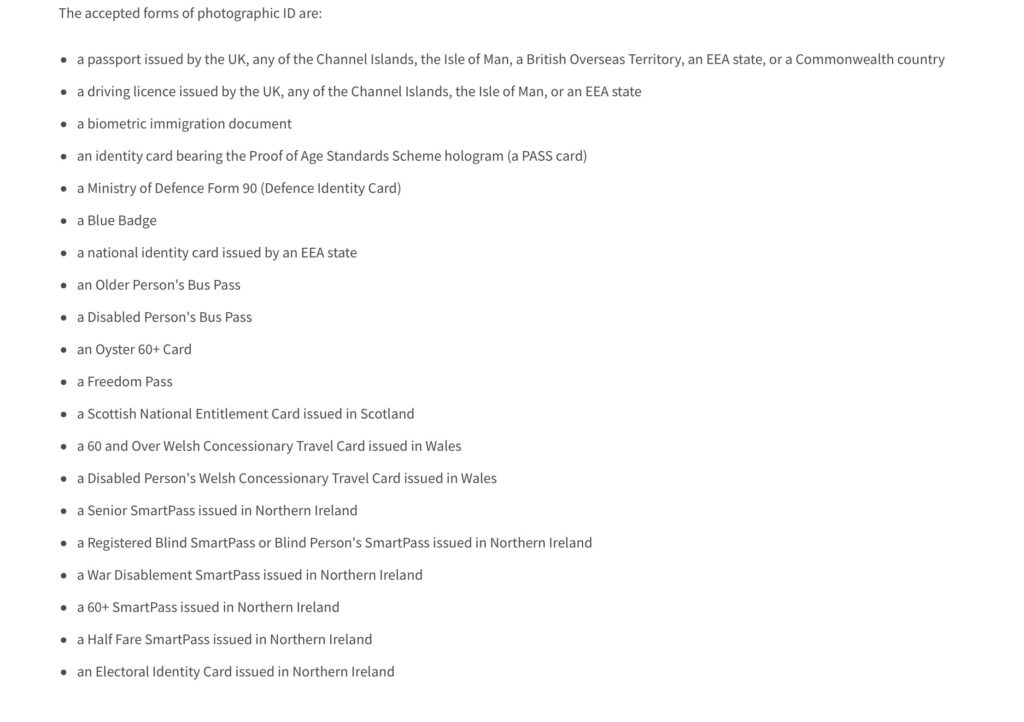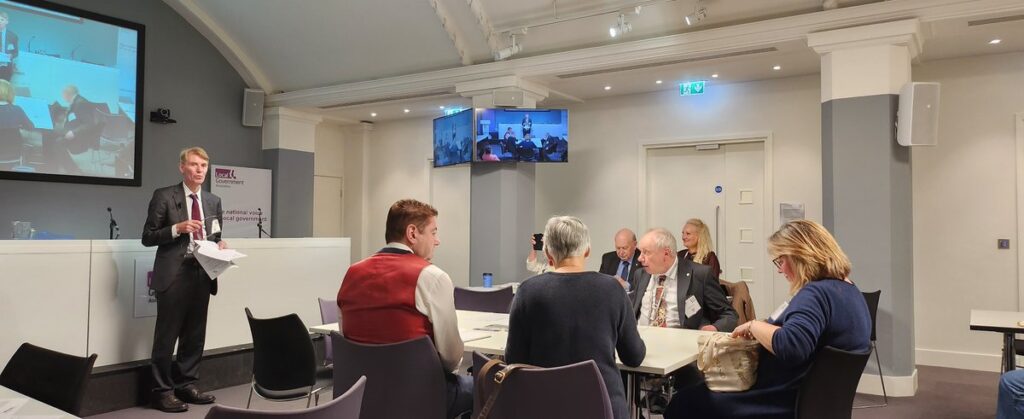 In 2023 The Democratic Network will be supporting candidates in the May 2023 elections. We are looking for people to help candidates in their campaigns. Once the May 2023 elections are over we will be looking towards 2024 when there will be PCC (Police and Crime Commissioner) elections.
In October I attended the LGA Independent Group annual conference. The group represents just over 3,000 Councillors. The majority (just over 2,500) are Independent or Resident Association Councillors with the balance made up by Green Party, Plaid Cymru and smaller party Councillors. In the absence of a party whip they can actually do the job of representing residents. We will be working with members of this group to help them get re-elected and to expand their numbers providing a counter-balance to the Westminster parties. For more information visit www.TheDemocraticNetwork.org where you can take part in our Network Survey… let us know what matters to you and sign up to receive more information if you want to.
We will be involved a series of local meetings, the first of which will be in Hove on Tuesday 24th January. Feel free to join us at 7.00 pm in The Sussex pub, St Catherine's Terrace, Hove BH3 2RH. The more people get involved the better chance we have of improving local decision making.
Our interest in the PCC elections is rooted in our own experiences. Five years ago, between Christmas and New Year my wife and I were invited in for separate interviews with Sussex Police. These resulted in us getting Community Protection Warning Letters ostensibly preventing us from going to the beach near our house or from being perceived to be looking into any property in the village where we lived. The orders were so ridiculous they gained widespread media attention with the help of the Manifesto Club, the BBC Victoria Derbyshire Show and the Daily Mail. They were withdrawn after we launched a legal challenge and had a second set of police interviews which found we were doing no wrong.
Our legal challenge confirmed the advice we had received from online cop expert Crimebodge, which was that we could ignore them providing we were doing no wrong. Subsequent developments showed that the interview transcripts were not a fair or accurate representation of our police interview and that an off duty Met Cop had provided false testimony alongside the main complainants. Subsequent transgressions are too long to list here but include a police raid on our house in 2020. Research we have conducted suggests many people lack confidence in the police, whether that be if they are calling on them for help or the subject of police attention. Views on the effectiveness of PCC's suggest an independent challenge could be worth launching.