Londoner Peter Sonnex has been just been announced as the prospective parliamentary candidate for the Brexit Party in Croydon South.
Peter, an Army Veteran and London bus driver, will contest the constituency in the next general election standing against Conservative Chris Philp MP.
"It is as humbling as it is daunting to be selected as the PPC for Croydon South. The outpouring of local support has been extraordinary for an ordinary chap not used to being thrust into the public eye – but, I am ready – now is the time to stand up for ourselves and our democracy"

Peter Sonnex
Serving in the Falkland Islands, Bosnia Herzegovina, Iraq and elsewhere, Pater is a former Chief of Staff at the Royal School of Military Engineering. Today he drives a double-decker London bus, as part of a glidepath to what was going to be a quiet retirement in Biggin Hill. Peter likes to say as a former bomb disposal officer "if you see me running, do your best to keep up…"
"I am delighted Peter is our Prospective Parliamentary Candidate for Croydon South. He brings a wealth of real world leadership experience from some of the most challenging environments as a Veteran, and none too few insights now as a London bus driver. He has been a selfless representative, one way or another, for most of his life; his is ready to represent Croydon South."

Ben Habib MEP
Keen to support any who puts themselves up in favour of a real Brexit. The Croydon Constitutionalists spoke to Peter to find out about the man who might represent one third of our borough.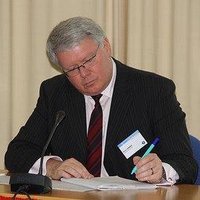 Peter thanks for the interview….
You spent many years serving in the army, any good stories from that time?
The enduring service and sacrifice of extraordinary young men and women will stay with me forever. I am still not sure, even in the aftermath of two World Wars, that the public at large really appreciate what it means to send volunteers – very deliberately to this day – into harm's way in the UK national interest. I am very encouraged by the establishment of a department for Veterans Affairs in Whitehall. Access to housing and healthcare should be genuine priorities for local authorities if we are truly to show we value our Armed Forces and their families.
That's the serious bit!
The Royal Military Academy at Sandhurst is where all Army Officers are trained. It is where we learn that we have to Serve to Lead – eating last and looking after the soldiers we are given the privilege to command. Sandhurst is also where the vital sense of humour is honed, led by the Senior Non Commissioned Officers: Pointing animatedly at an officer cadet, an SNCO said, "There is something nasty on the end of my pace stick, sir" – "Not my end, staff" came the cheery, but seriously misjudged reply…!
You've been stationed in the Falkland Islands, Bosnia Herzegovina, and Iraq, what surprised you most about each place?
You say stationed when extreme camping may be a better description. As Military Engineers, we may be called upon to build accommodation where there is none for our troops, beginning in the past with the bar! In the Falkland Islands, we began with poncho shelters, pitched tents to be ripped apart in gale force winds, and once we had built weatherproof containerised barracks we moved on to the next windswept wilderness to start all over again.
During 7 months in Iraq in 2003, I spent 3 nights with a roof over my head, albeit in one of Saddam Hussein's former palaces in Al Basrah. Bosnia and Herzegovina was rather different: feeling like rural southern Germany; a short flight away; and, Europeans like us, but gripped in the most awful tribal conflict. Stark was the absence of rules or proportionality with barbaric inhumanity displayed on all sides. No rules with no predictable response to any given action was hugely unsettling. This was a graphic example of what the absence of democracy, tolerance and respect for the rule of law looks like.
What first got you involved in politics?
I have been largely apolitical for most of my life. If pushed, I have described myself as a social democrat with no natural home to the left of centre. I have really been driven to serve my soldiers, Her Majesty's Government and the will of Parliament whatever the flavour. I have been deployed on operations under Conservative, Labour and coalition governments. Things unravelled a bit in Iraq in 2003 when I was unconvinced our dogs of war were being unleashed as a last resort. The Foreign Secretary and Minister for International Development had resigned and we were woefully inadequate in fulfilling our obligations to the people of Iraq as the Occupying Power. Please don't get me going on the Chilcot Inquiry, Public Interest Lawyers and the Iraq Historical Allegations Team… I served as an official in the MOD in Whitehall under Labour, coalition and Conservative Governments with only minor challenges to accommodate principles and party political lines, but there were some…
Really, I am only now engaging with politics because an overly heated and emotional debate over Brexit (what else would divide families) with my son ended with him saying, "so dad, what are you going to do about it?" Well, I could take to the streets with my Guido Fawkes mask – yes, I do own one! Given the Brexit mess, I felt compelled to attend the Brexit Party launch in Coventry and the rally in Birmingham the following day – in part to see what they might be about. I signed up to be a supporter and be considered as an MEP candidate for the EU Parliamentary elections.
My EU application was rolled over into the vetting and interview process for prospective parliamentary candidates. From over 4000 applicants and over 1300 interviews, I was as surprised as anyone to actually pop out the other side as a Brexit Party PPC.
What do you think is next for Brexit?
Well, if I was to trust our political leaders, I would have said the question should be moot. How many times were we told we would be leaving the EU on 29 March 2019? Or, that no deal is better than a bad deal? We are now being told we are leaving on 31 October "do or die, deal or no deal". There are, I fear, many more painful weeks of political shenanigans to come before any of us actually know what is next. Personally, I think it is further humiliating delay and more chaos only slightly ahead of leaving without a deal. Throw in the prospect of an election and your guess is as good as mine…
Be clear though, if the PM commits to and delivers a clean break Brexit by 31 October, if asked I will step aside as a candidate – putting country before party.
Dealing with a remainer incumbent who voted for the Withdrawal Agreement is another matter, but that will be for Boris and Nigel to figure out…
What are your thoughts on Croydon Politics?
Trust appears to be a whopping issue. Trust in politics and trust in our elected representatives needs to be restored; they serve us, not the other way around. Housing and public transport appear to be ever-present challenges for Croydon. House building numbers hide poor design, small rooms and overdevelopment producing "slums of the future." Transport links through Croydon South look enviable on a map until you overlay delays and poorly planned and announced engineering works.
I am always going to be on the lookout for exemplary implementation of the Armed Forces Covenant, supporting our Armed Forces and Veterans locally.
What surprised you most about getting actively involved in politics?
It really gets personal, and fast!
It doesn't look efficient and effective from the outside. It is even less so on the inside… Beyond the restoration of trust, there are plenty of things that require reform – mostly to achieve less government and less politics.
If you introduce or repeal 3 laws (other than for Brexit) what would they be?
As a representative, not a politician – my first duty would be to listen. Then, if I said I was going to do something, I would actually do it. Now wouldn't that be new! You are pressing me, so. I would look at anything that may be holding back entrepreneurs and wealth creation. We must educate ourselves, train and innovate: it is what made Britain Great!
The corollary is to ensure tax revenues are better distributed to provide a level playing field across the Borough to provide inspirational and aspirational education, first class healthcare, community services, social services and public transport.
Thirdly, there are the emergency services, law and order. We should all enjoy a protected and safe environment – one in which we learn to respect each other and the intervention of authority when necessary.
What do you see as your party's route to electoral success?
Well, who can you trust? I cannot find anyone who doesn't think we need to change politics for good. The career politicians and the political classes have never been more out of touch. Let's do something about that. Let's feel properly represented.
We have incredible prospects as a sovereign, independent nation able to do whatever we want in the national interest in relation to our laws, borders and money. It is in our national interest to be outward looking, reaching out to our European friends and those in the Commonwealth and the rest of the world. It is in our national interest to protect the oppressed and the disadvantaged at home and abroad. The UK Aid budget must be used effectively in the UK national interest.
Any other thoughts you want to leave us with?
I am exhausted, and we aren't even in campaign mode. But, I am ready! And, I am building a great team.
Peter thanks again for agreeing to be interviewed by us.
Peter can be found on twitter at https://twitter.com/SonnexPeter which also hosts his introductory video.