GLA Member David Kurten was elected as part of the UKIP list in 2016, he now sits as part of the Brexit Alliance. He has stood for UKIP leadership, been the party Education spokesperson, and ran in the 2018 Lewisham East by-election and in Bognor Regis & Littlehampton in the 2019 general election. David has a local connection to Croydon, working as a teacher at the Royal Russell School. David has also spoken at two of the Croydon Constitutionalists' events, discussing Britain's Opportunities outside the EU, and Freedom of speech.
David is now running as an Independent Candidate for the Mayor of London and London Assembly.
David thanks for your time.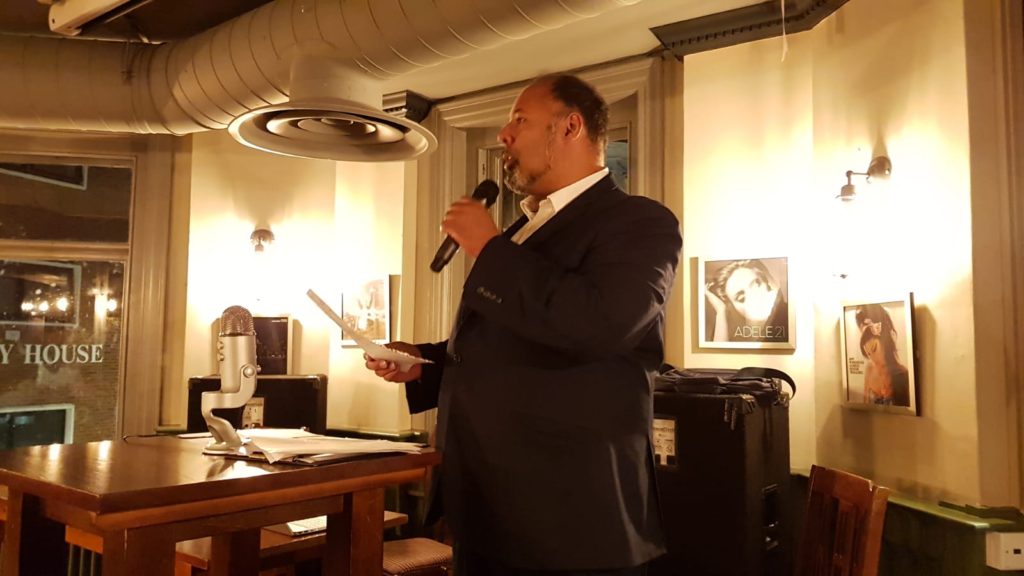 You have been in the GLA for the last 4 years holding Sadiq Khan to account. How's that experience been, and what do you make of Mayor Khan's tenure?
It has been tough as I'm very much an outsider against the progressive hegemony which rules politics in the UK and especially in London. I have stated that the housing crisis in London is the result of over-demand caused by mass, rapid immigration, called for a no-deal Brexit and supported President Trump, and have got a lot of flak for doing so. Mayor and Khan are two words which should not really exist together: he has been a terrible Mayor concerned with virtue signalling and self-publicity while presiding over a huge increase in violent crime which is spiralling out of control.
As well as talking at a couple of the Croydon Constitutionalists events you have taught in Croydon. What are your memories of the town, and what do you see as the major issues today?
I taught Chemistry at Royal Russell School between 2001 and 2003. Croydon now seems completely unrecognisable with all the new skyscrapers which have gone up over the last 10 years. It seems to have lost its small-town suburban feel, and become a place which is far more transient with fewer people who have a connection or roots in the town. This is a malaise which many places are suffering from, especially in outer London – as people move out or are priced out, they are replaced by new people who are not rooted in the town and it loses its character and sense of community.
Your career has taken you to Botswana, Bosnia-Herzegovina, New York and Bermuda. Any favourite places or weird experiences?
I loved Botswana for its sense of space. It is a huge country twice the size of France with fewer than 2 million people there. Thus it is amazing for wildlife, especially in the parks, although once my car nearly got crushed by a rhino who was not looking where he was going!
What made you choose to stand as an Independent for Mayor?
I'm standing in both the Mayor and Assembly elections in May 2020. I got actively involved in politics in 2012 because I wanted to leave the EU, and also to stand up to the suffocating culture of political correctness. We have now left the EU Parliament and Commission and we will leave the Single Market and Customs Union on 31st December, although there is still much to do to ensure that we do not just leave in name only on 31st December.
There is still a great need to restore common sense to the country in the face of 'woke culture' which is becoming more bizarre and insane every week. None of the other parties who have put forward a candidate will restore common sense – they are all part of the problem – so I decided to stand as an independent so that people will have the choice to vote for someone pro-Brexit, pro-Trump and anti-woke if they want to.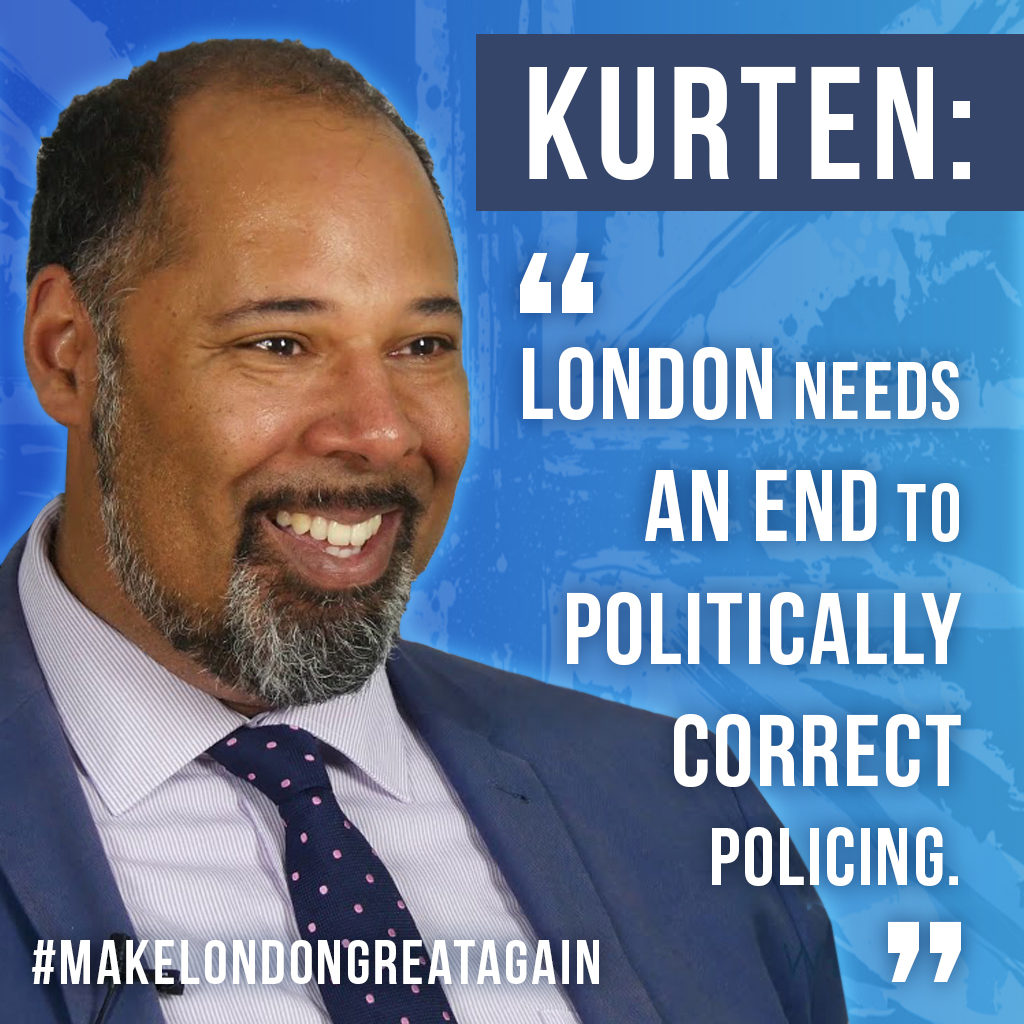 The role of Mayor has significant powers over Transport and Policing what are your priorities in these areas?
We need an end to politically correct policing. The job of the police is to catch criminals and lock them up. Police need to use stop and search as a tool to find and catch criminals who are carrying knives, machetes and guns – there is no excuse for this. Stop and search needs to be targeted at the people who are most likely to be the perpetrators of these crimes, i.e. young, black men, who are also disproportionately the victims as well. Stop and search is not pleasant but it will cut crime and make London safer.
The current Mayor wants to expand the ULEZ charging zone up to the north and south circular roads, meaning that millions of vehicles will be caught by an extra £12.50 per day. I disagree with this and would not expand the ULEZ charging zone.
London's roads have been clogged up by cycle superhighway construction on main roads. I would call an immediate end to building cycle superhighways on main roads, and return some of them to motor vehicles where possible.
Crossrail must be finished with no more delay, but I am opposed to HS2. The huge amount of money that HS2 needs could fund hundreds of projects all over the country, including some in London like the Bakerloo line extension and Tramlink extension in Sutton.
What other areas would you like to focus on as Mayor?
London needs more affordable housing, but new homes should be built in a way which is sensitive to the existing historical character of the neighbourhoods they are built in. However, no amount of new homes will solve the current housing crisis until the underlying issues are addressed:
Mass, rapid immigration has caused unsustainable demand for housing, especially in London where the population has increased by 2 million in the last 20 years.
Help to Buy has artificially inflated house prices; it needs to end.
Right to Buy has devastated council housing stocks so there are far fewer affordable homes available – it needs either to end, or be reformed so that Right to Buy homes are sold at market price and councils are able to re-invest the money into building or purchasing new housing stock.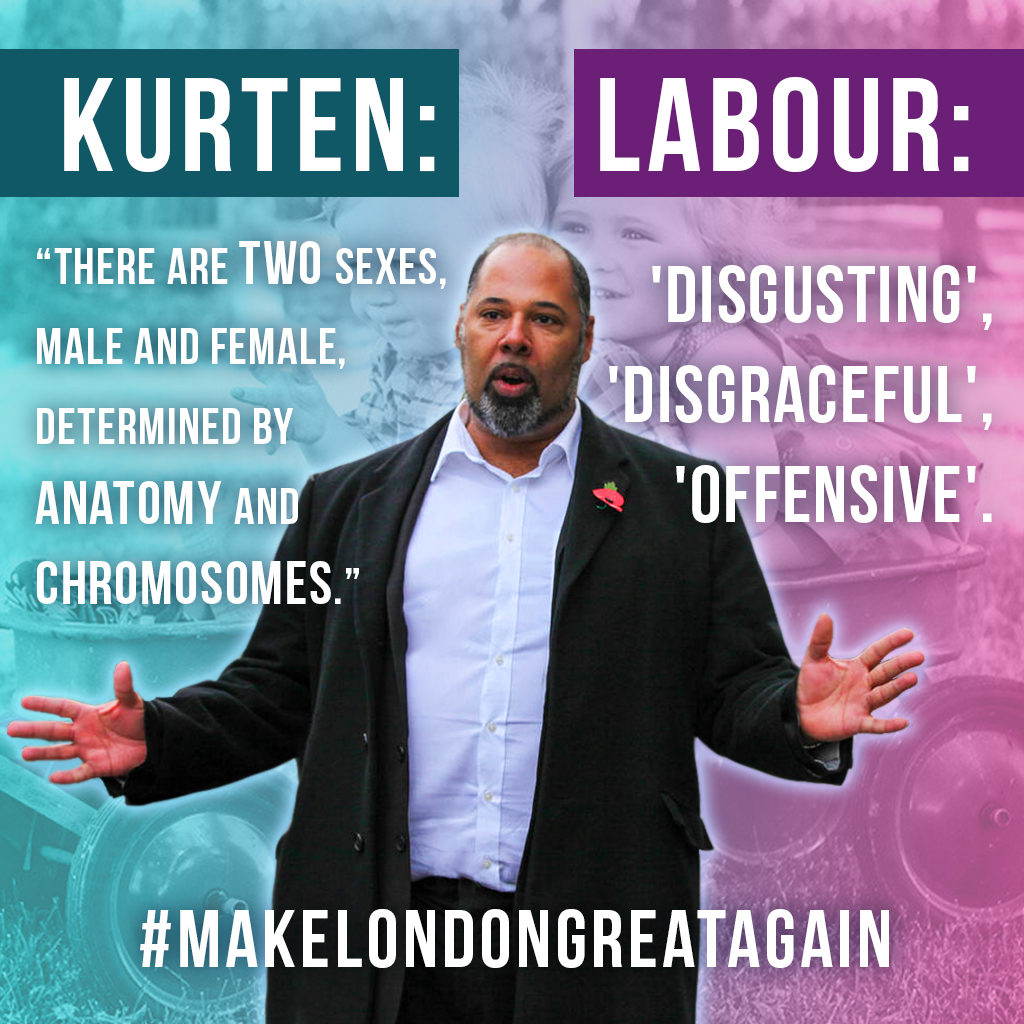 How can people get involved in your campaign?
My website – www.davidkurten.net – has more details of my policies, a sign-up form to get involved and a crowdfunding page. Please have a look!
You can also follow David on Facebook and Twitter.