Maureen Martin is (until they were postponed) a Greater London Assembly candidate for the Christian Parties Alliance (CPA). Maureen has run for parliament in Lewisham East in every election since 2015, which has included a by-election. The CPA is as you would suspect a Christian Party and also has a comprehensive manifesto that offers a full programme for Government. We have previously spoken with Candace Mitchell who stood for the CPA in Croydon North in GE2019. We spoke with Maureen about what led her to run or the CPA, her experiences running and their priorities for London.
Maureen thank-you for your time.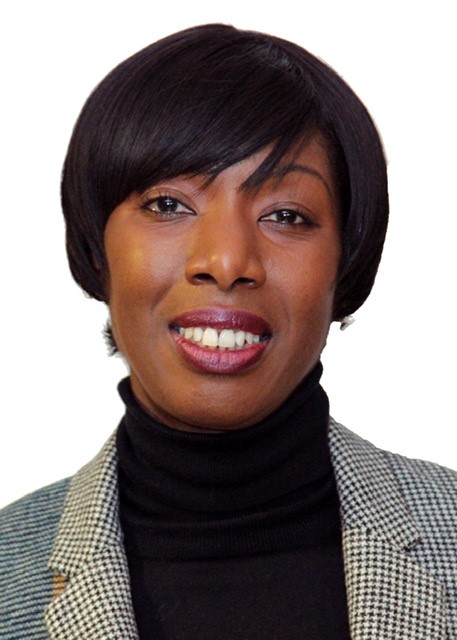 Could you tell us a little about your background?
I am a born and bred Londoner from South East London. I lived in Canada for 14 years between 1989-2003 where I became a born again Christian. It a very valuable experience living in another culture who have a different world view than most Europeans. North American's are much more Patriotic on a whole. I have been in property management/housing for the past 13 years which I enjoy immensely. I am single with no children.
What lead you to be a candidate in the Greater London Assembly elections?
I have been a member of the Christian Peoples Alliance since about 2009 an active member since 2015 when I ran in my constituency in the GE representing the CPA. I have, since voting age been a very conscientious voter seeing it as my civic duty. Especially as a person of colour I honour those who sacrificed for me on two counts, being an ethnic minority and a woman, for me to be able to vote. Britain needs Christian values again, the moral decline must be stemmed. When government legislation is a willing accomplice in the moral decline of our nation it is time to act.
Some of our readers might not be familiar with the CPA. At a national level what are you key priorities?
Our priorities are clear: Support Marriage and the family, Respect life from conception to natural death. Protecting unborn babies is one of our key objectives, Make tax fair and care for the poor. We would end the scandal of the multinational corporations such as Facebook and Google avoiding Corporation tax by moving their profits abroad with a turnover tax to offset corporation tax. Also provide free shelters for the homeless. Fight Crime: support people leaving prison to lower re-offending rates. Also empower the police to do their job concerning the knife crime epidemic.
You ran in Lewisham East by-election against David Kurten and Sean Finch who we have worked with. How did you find the experience?
It was a valuable experience I found David very friendly and I thoroughly enjoyed his presentation, in fact I agreed with just about everything he said. His focus the knife crime issue and how the current mayor had dealt with the growing problem. I like working with other candidates even if we have different views.
You were part of the by-election was the bazar and infamous hustings that the police closed down. (Watch on YouTube) What are you memories from that day?
This was quite bazaar. I had to be escorted into the building by two police persons because of the human blockade. There was a great deal of jostling, thankfully I was able to get into the building, some of my CPA party members did not gain access. The police should have arrested the protesters and allowed the Hustings to take place. Free speech was hindered that day!
The GLA and Mayor have key duties on Transport and Policing. What are your priorities for London?
The CPA priorities would be to tackle knife crime, this is a scourge in our communities and must be met head on with a comprehensive plan which this mayoral administration has failed to do. Another major issue being ignored by this administration is homelessness which in London is quite clearly on the increase and of course this links into the London Housing crisis, which again the CPA will address with a comprehensive housing policy outlined in our manifesto.
Any thoughts you would like to leave us with?
London needs a fresh approach, new ideas that are creative and innovative. If the same old parties are continually given the reigns of control in government the result for the electorate will be mush of the same, ineffective unproductive policies that often just waste money and yield very little results.
Maureen is on Twitter at https://twitter.com/Maureen_cpa. The CPA can be found on Twitter at https://twitter.com/CPA_Party, and Facebook at https://www.facebook.com/www.cpaparty.net/.