Now we have left the Transition Period we asked Brexiteers if they feel Brexit is now complete, for their hopes and their predictions for the future. Part 4 below more (parts 5 and beyond) to follow….. You can also read Part 1, Part 2 and Part 3.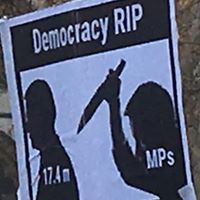 Did Brexit get done? In my mind yes and no. We are out of the SM, CU and mostly out of control of the ECJ. While I am not sure of all the ins and outs of the Level playing field, yet.
No, would be that Northern Ireland who are still locked into the EU, which is an utter disgrace. I don't believe there is any end game, so how does this play out.
Closer to home is the fishing industry. They once again have been shafted according to my local fishermen. The Supertrawlers have raided every part of the channel. There are 5 trawlers based out of Belgium. They spend 5 days a week scooping up every single fish they can get. Last year in an area where mackerel have thrived for centuries the local fishermen caught none, not even one box load. It has never been heard of before.
According to the fishermen it will take many years to restock the seas. Fishermen going out recently for cod. One boat use to get around 40 boxes a go each time. With being in CFP and quotas, they would return with about 5 boxes. Last time this boat went out he only managed to get 1 box which is not sustainable. It doesn't matter that Boris says he's going to give grants there is no fish left. Fishermen won't spend or invest when they cannot make a living. Lots of fishermen were Brexiteers and voted for Boris to get Brexit done. They are very angry and more people are about to throw in the towel. The foreign vessels have still been allowed to fish right up the 6 mile mark. So basically Britain has not got its waters back at all.
How do you hope the UK will use the new found freedoms? I hope we start manufacturing quality goods like the country use to. The few manufacturers we have are poor quality cheap goods like cheap clothing. We don't want these sweet shops. Get back to the country being known for quality and good pay. It would be good to see a lot more pharmaceuticals back in the country as well as finance and technologies.
What constitutional reform would you like to see happen next? Have a new British Constitution. Never again should this country be under the control from a foreign party. We must have our own laws and decided how we run our country. We need to ensure that Parliament are accountable to the voters and that civil servants are accountable to our government.
Government must not hold all the power and decision made afar are not good decisions. One law does not necessarily work for the whole country. Foundation Party would like to see power about communities devolved down to the actual people and let them plan how they would like their communities to evolve. The people are the masters not the servants.
Our laws must be strong and bold with tough policing. Law and order must be the backbone that protects our citizens from threat, fear and harm. We would want to live in a country where we know people and where families and children feel safe in their own neighbourhoods.
What do you think is next for the EU? That further countries will want to leave as we did. There are too many poor countries relying on help and the richer ones will get dragged down by the poorer ones. The Euro will collapse and cause mayhem.
But I will still love visiting and travelling all over Europe as the people and countries are wonderful.
Phil Sheppard local Brexit campaigner.
Did Brexit get done? Yes, I believe Brexit got done. In almost all regards, our sovereignty immediately got restored. Although there is a transition deal for fishing, the fact that eventually full sovereignty over our waters will be restored is certainly a positive thing.
How do you hope the U.K. will use the new found freedoms? I hope the UK uses its newfound freedoms to enhance its position as a global trading networks, adding to the many trade deals we have already signed. In an ideal world, I would see it as a beacon for free market economics, a bit like Singapore but pragmatically speaking with more of a social conscience. However, current events have dampened my mood on this with the seeming embrace of Keynesian economics by politicians on all sides.
What constitutional reform would you like to see happen next? The next constitutional reform I would like to see is a loosening of the Supreme Court's power and to strip it of its ability to decide on constitutional matters, as was unfortunately seen in the Miller cases of 2016 and 2019, which was de facto an attempt to make it more difficult for Brexit to happen. We should re-embrace the spirit of Parliamentary Sovereignty that the people once again bestowed upon this great country. I would also add that a de facto constitutional reform (which cannot be an actual part of our constitution due to the principle of Parliamentary Sovereignty) that I would like to see is a new British Bill of Rights which sets out the right to Freedom of Expression, something that is paramount to the country flourishing as a democracy.
What do you think is next for the EU? I think the EU will further seek to integrate, especially in the wake of the pandemic, with projects like the EU army becoming a reality. Although there is talk of Poland and Hungary being a thorn in the side of the organisation, I do believe that they will trudge along with most things the EU proposes. However, I reckon many in the EU will become jealous of Britain's success and will seek looser ties with Brussels, especially on the economic front, which may cause a problem. I am not going to be one of those people who predicts a collapse of the EU because for better or for worse, the notion of a common European identity is much stronger on the Continent, even among Poles and Hungarians. If anything, this may hold the EU together in any shape or form. Then again, I could be wrong, just like many experts were with the USSR.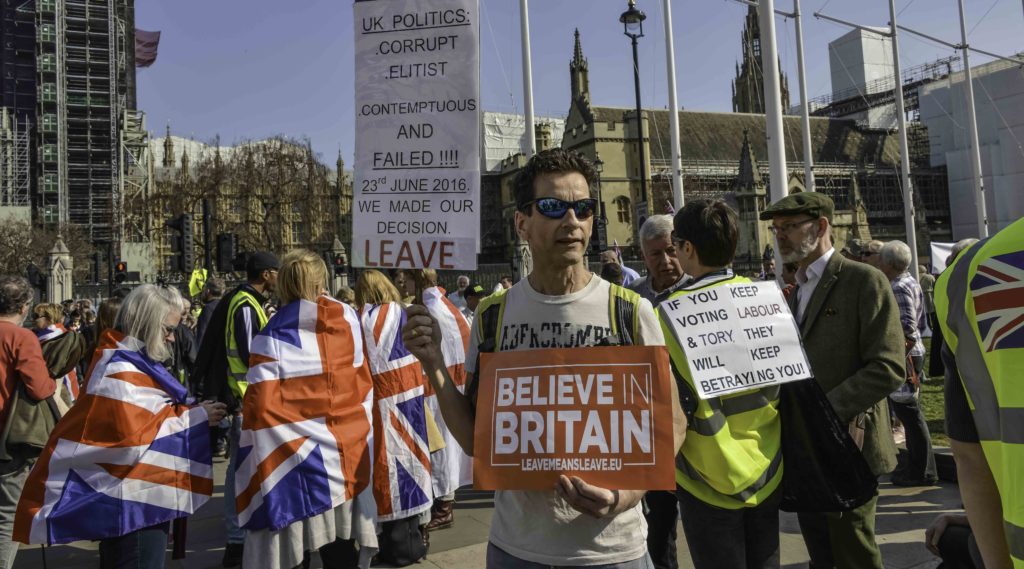 Did Brexit get done? Yes, it did. If you had offered this deal to Brexit supporters in advance of the 2016 referendum they would have bitten your hand off so to fret now about details is simply looking for a way to lose a war that we have already won.
How do you hope the U.K. will use the new found freedoms? I would like to see the replacement to the Common Agricultural policy be really radical. A budget that falls considerably in real terms year on year, with conditions applied to it that are such that landowners begin to decide not to apply for it and it withers away. My ideal is that single farm payments are conditional on the government having an option to buy which would permit the government through local authorities to buy land at agricultural prices then allocate it to housing. If we must have planning law it should benefit society, not speculators or hereditary landowners. Many landowners would not apply for subsidy rather than agree to that. Fine.
Zero tariffs on food imports from the developing world. I hope that EU access to UK fishing waters is reduced over time as our capacity increases. A welcoming economic inwards migration policy for those who apply with no upper limit on numbers, deportation in chains within hours for those who cross from France illegally. We really need a large camp to safely humanely house asylum seekers until they ask to be flown home. Somewhere like Somaliland mighty be happy to undertake that for us in return for recognition.
What constitutional reform would you like to see happen next? I am not really bothered if we have any constitutional change, the changes that need to happen can happen without it. I dream of but have no actual hope of a move towards reducing state interference in society by a noticeable and measurable amount every year. A salary cap in the public sector of £100k so that nobody wants to work there if they are actually worth twice that. (Or the removal of employment rights from staff on over £100k/year.)
School vouchers and for-profit schools. The abolition of Housing benefit which utterly corrupts the housing market. The abolition of child benefit. I would be happy to see the money saved remain within the welfare budget, it's not about saving money, it's about removing bad incentives. Legalization (not decriminalization) and regulation of recreational drugs. A rollback on environmental legislation, and an end to subsidy for green energy and carbon taxes, single use plastic straws and free carrier bags if retailers wish it.
What do you think is next for the EU? It's in a bad place. Further expansion is off the table, it needs a decade of consolidation if the Project is to continue. I think they will pull it off, but the worst-case scenario for the Project is a clash between nationalist governments in the likes of Poland and Hungary and the EU, maybe a post-COVID-19 Euroscepticism in Italy, unrest in France over anything from Fishing to Islam, economic meltdown as usual in Greece, a Mediterranean migrant crisis. The EU remains hugely powerful but they have a staggering range of potential problems.