Now we have left the Transition Period we asked Brexiteers if they feel Brexit is now complete, for their hopes and their predictions for the future. Part 1 below. Part 2 up at https://croydonconstitutionalists.uk/brexiteers-on-brexit-part-2/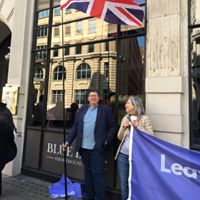 Did Brexit get done? Time will tell, first impressions suggest it's not perfect but could be called done.
How do you hope the U.K. will use the new found freedoms? To shrink government interference and regulation in individual lives, leading to economic prosperity and greater individual freedom. I hope we will find a way to make CANZUK happen, or something like it, without giving up sovereignty.
What constitutional reform would you like to see happen next? A written constitution and bill of rights which reduces the power of the state, protects individual rights, reduces the tendency of democracy to become mob rule, and makes government more local and accountable.
What do you think is next for the EU? Continued slide to greater technocracy, more regulation, further loss of voice and liberty for individual citizens, expansionist outlook seeking to control more territory.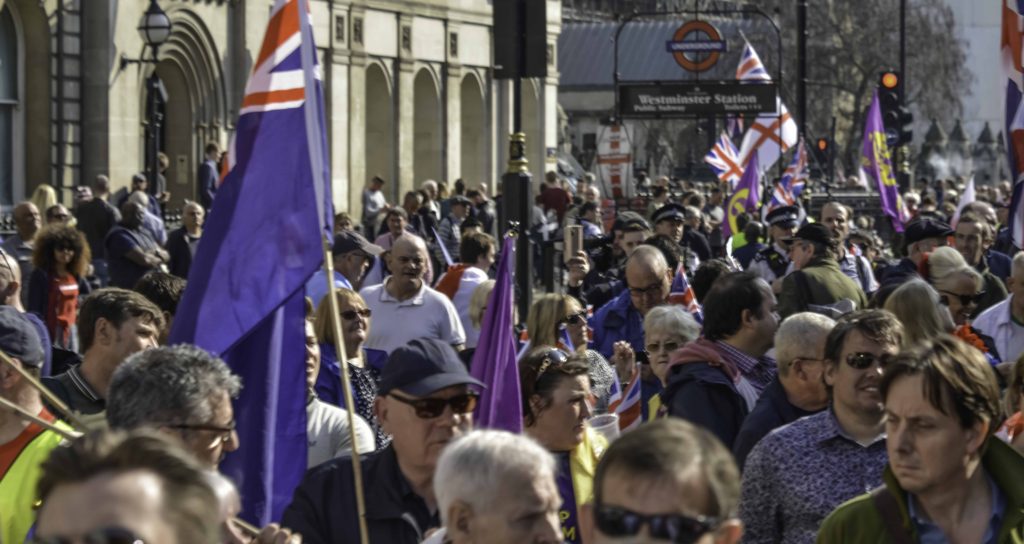 Did Brexit get done? Yes at the end of the day we have taken back control of our laws, borders and money, though it is a worry that for some reason the UK/EU Trade Deal did not include 80% of our trade with the EU – financial services. One can only hope there is a good reason for this – but it is vital and a big concern. We inevitably had to make some concessions but even with the fish we will have virtual total control in five and a half years. As our economy booms, politically and practically I believe , the EU will not be able to hold us back by increasing tariffs. Even " Rejoiners" will become " Rejoicers" as they see the real value of UK sovereignty, freedom to do our own trade deals and controlling our population numbers to better plan future infrastructure – hospitals, school, transport etc and keep us safe from terrorist attacks.
How do you hope the U.K. will use the new found freedoms? It is not a perfect deal but with the return of sovereignty and democracy we are now in a position to make our own trade deals and boom as an independent entrepreneurial trading nation, outside of the declining undemocratic EU. Already we have made over 60 worldwide trade deals and we have carried out more vaccine injections that the whole of the EU put together. The EU will continue to decline and despite safeguards on tariffs that they have built in, they won't be able to prevent the UK from booming. This will set an example to other EU sceptic member countries and they will be looking for the exit door too. Especially with the Franco/German push even further towards an EU super state that further diminishes local democracy and accountability.
What constitutional reform would you like to see happen next? Most urgent is Westminster and the role of the Speaker – so clearly not fit for purpose and so abused by Remainer Bercow during the Brexit process. Plus MPs must deliver on the Manifestos on which they were elected – not just choose their own personal approach, and ignoring the wishes of the majority of their constituents when they get to the House. Next important is reforming. reducing , possibly abolishing, the ridiculously huge , undemocratic House of Lords. Finally, new rules on the Honours system to stop cronyism and abuse. You don't get an honour for just doing your job – e.g. an Ambassador.
What do you think is next for the EU? Very interesting and difficult to predict with Merkel and Macron not likely to be around by the end of the year. With the UK gone the Franco/German axis will try to dominate EU policy. If the UK does well and horrendous EU youth unemployment continues then some of the newer Eastern European members may look for an out or major reform.
Did Brexit get done? Yes, Brexit got done, and better than I had expected. Removing the ECJ from the equation was vital. What is now important is to move on and make the most of it. We have already wasted far too much time bickering.
How do you hope the U.K. will use the new found freedoms? I would start with replacing the Common Agricultural Policy by supporting our farmers to use the land in a more environmentally friendly and productive way. This was the most controversial policy when we joined and one which for me, who voted to stay in in 1975, found the most egregious. Reform was promised because it was so disadvantageous to the UK but it came very slowly indeed because it had been designed as a mechanism to subsidise French farmers. That failure was one of the things that changed my mind about the EU.
What constitutional reform would you like to see happen next? A big problem is local government. That's something that seems to work better in some other countries. Local people understand better than here which politician is responsible for delivering what and vote accordingly. In the UK the vast majority do not and as a consequence vote on national issues. That is in my opinion a major contributor to the mess that Labour has got us into in Croydon. No matter how incompetent Croydon Labour were and how we as an opposition pointed it out, Tony Newman just blamed central government. Too many voters believed him.
What do you think is next for the EU? I hope they do well but the signs are not good. They are refusing to learn the lessons of Brexit. Their solution to failure is always more EU. Criticism of that line is also very muted. The BBC isn't the only national broadcaster that follows the EU-can-do-no-wrong line.
Did Brexit get done? Yes, sort of. I think time had come to be pragmatic and move on. Despite the Labour party grudgingly voting for the deal, they are clearly positioning themselves to "improve" the deal which in their terms means weaken it and a Labour government would end in BRINO. The government need to prove the benefits before the 2024 election as we may find much of the good work undone. Leavers should learn the lesson of 2016 in that rather than celebrating the referendum result and taking our foot of the gas we needed to close it out. This isn't the end of the matter.
How do you think the UK will use its new found freedom? This is an area where the current government and I part ways. They are classic neo liberals and will look to turn us into a global buyer of cheap goods whereas the strategy I favour is to rebuild our industries and positively favour UK produced goods and services, we need to put the needs of our own people first.
What constitutional reform would you like to see happen next? As a Social Democrat this is a big issue for us. The Brexit debacle proved that MPs, in this case remain leaning MPs, were not to be trusted and voted against the wishes of their voters, that cannot happen again. We would introduce proportional representation and abolish the House of Lords whilst we were at it. A personal beef of mine is that if MPs choose to swap parties mid-term then they should be asked to stand at a by-election. Whilst all of the switchers were punished in the 2019 election we had to put up with them for the previous 3 years.
What do you think is next for the EU? Tough to say, I don't see anything happening quickly but the lack of British money and our steadying influence the differences between North, South and Eastern Europe will become more apparent. I really feel for those countries in the Euro as they are well and truly stuffed, our escape was made easier by not having to worry about currency. Watch youth unemployment in Southern Europe, that can no longer be exported to the UK.