John Broadfoot is a familiar face on the campaign trail in Croydon. John has been an active participant in many Conservative campaigns, was a regular campaigner with us during the EU referendum and subsequently delivering Leave Means Leave leaflets. A resident of Shirley, John worked for Shell UK OIL for 33 years and now runs the rugby charity SOS Kit Aid.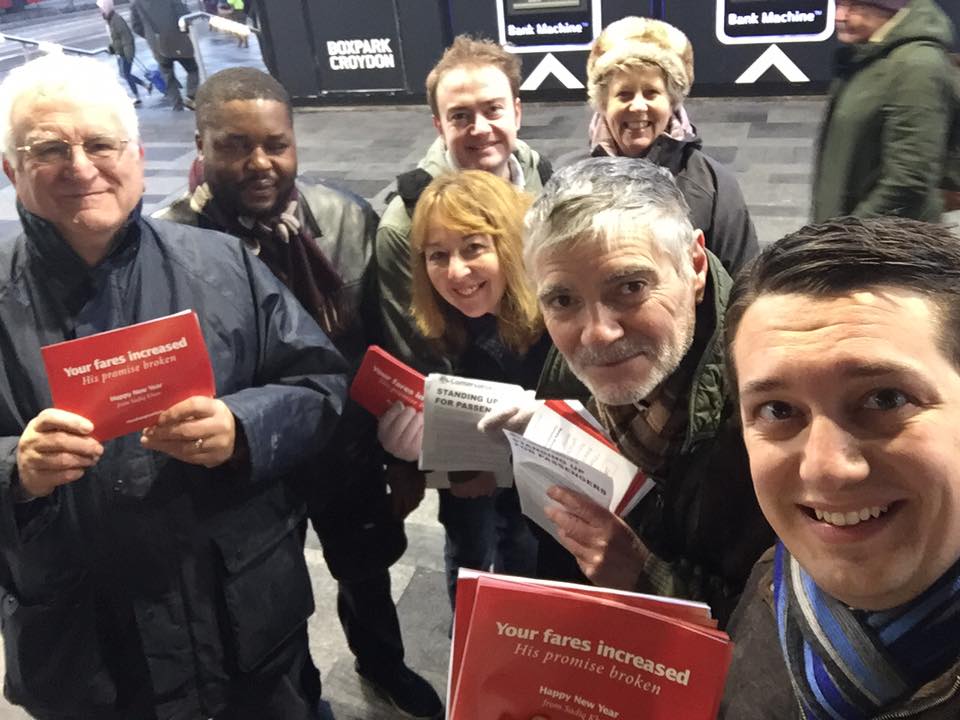 John thanks for taking the time to speak with us.
You have campaigned in a number of elections, what first got you involved in political campaigning?
I reached the age of 62 in early 2010 and suddenly realised that I didn't want to spend my next ten years on this planet under a Labour Govt! Though I am a Capitalist at heart, sometimes I have Socialist Capitalist leanings when I read for example Amazon/Google /Apple are avoiding massive UK taxes. But socialists are always hopeless at running the economy and always run out of money, leaving huge debts/deficits that have to be repaid (Healey/Brown etc). So I decided I ought to play an active part in making sure this didn't happen and the fact that Croydon Central was a real marginal made it all the more meaningful. I then got really interested in the Westminster bubble and how the world's oldest democracy really works. Brexit proved that it is not at all fit for purpose when a majority Remainer Parliament can completely disregard the democratic votes of a Leave UK.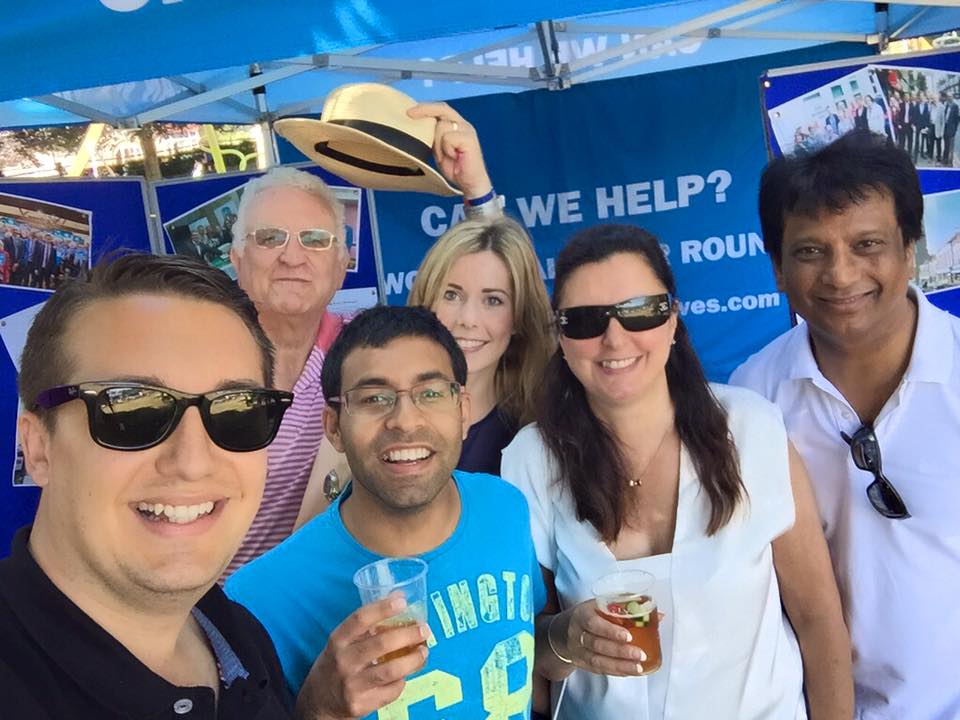 Do you have any interesting memories or stories from the campaign trail?
I found canvassing door to door very enjoyable and rewarding. It was very refreshing to see people quite happy to talk about issues though it was also disheartening to see many people not being interested in the future of their country at all. It should be compulsory to vote by law as in Australia.
I also remember being with Gavin Barwell at his by election count in 2015 when it was 5am in the morning, we were on our 5th exciting, nervous, recount , but emerged victorious with a huge majority of….. 165 – then exhaustion took over!!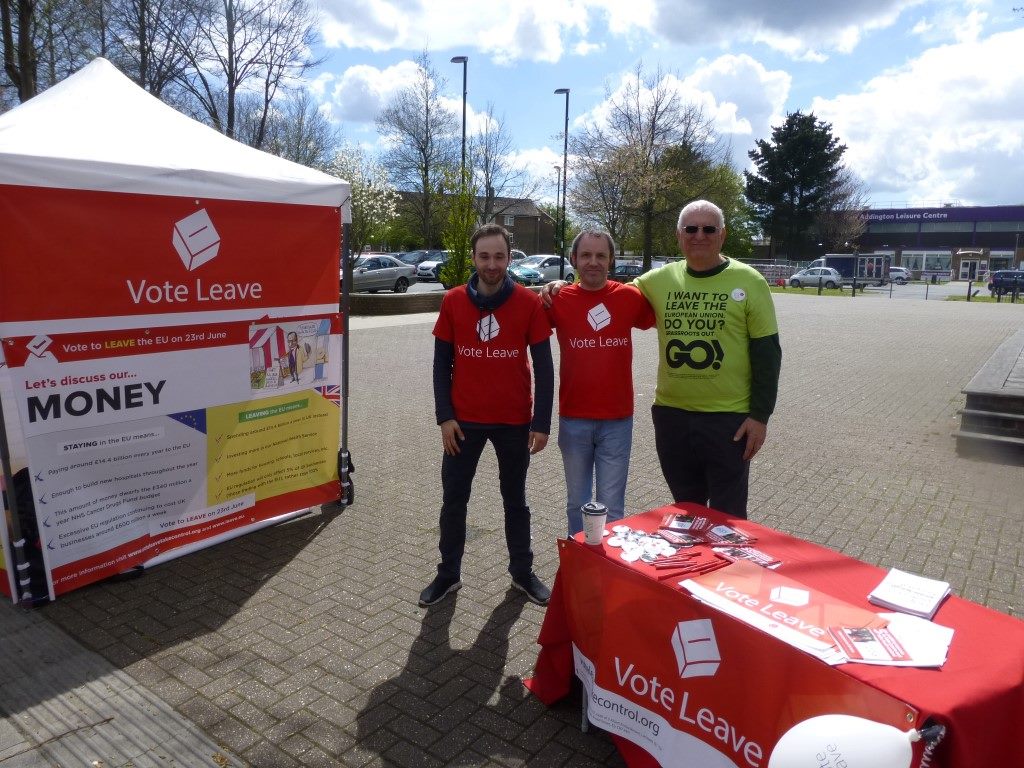 What struck you most about the EU Referendum campaign how did it differ from party politics you have been involved in?
As an ardent Brexiteer it amazed me how seemingly intelligent people regardless of party so undervalued/missed the importance of basic democracy – having 100% UK laws made by 100% UK accountable MPs. Remainers were quite happy apparently to have many UK laws made by unaccountable, unelected bureaucrats in Brussels. What happened if an unelected Trump like figure ran the EU – you would be powerless – you cannot remove someone you didn't vote for. Control of your population numbers is logistical not political. You cannot plan future long-term infrastructure like hospitals, roads, schools etc if you don't know your future population numbers. With freedom of movement you cannot plan properly because you have no idea of these future numbers. When you build a boat a vital component is knowing how many people it will carry. I could not comprehend how Intelligent people do not realise the importance of democracy and population control – neither of which are political they are basic human rights. One size does not fit all but you can still have very, very close cooperation on the environment, security, sciences, education etc – you don't need to be married!
What are your hopes now for Brexit?
Providing we get a proper exit and a future trade agreement with the EU, the UK will positively boom outside of the EU – making its own trade deals with the 90% of world trade outside of the declining EU. Democracy will return to the UK ,as the EU becomes increasingly more federal, which will inevitably decline as people on the continent realise that one size does not fit all and that countries like Greece and Germany are just too different to run as one. They will see a democratic UK booming outside of the EU and will want to exit too.
One area we differ on is the threat of Global Warming. As believers in free speech, we want to give you the chance to say what you think the country should be doing now on environmental policy?
The virus will pass and we will be better equipped in the future for sure but the biggest threat to the world without question is global warming – climate change. We need a global approach to climate change but as two of the world's biggest most powerful countries are dictatorships you will never get a global approach. Plus you have an American President in Trump who is a complete climate change denier. Who will be the first USA President on a four year term telling USA voters that they must switch off their air conditioning and drive smaller cars long term. USA is 3-4% of the world's population but burn 25% of the world's energy. Can you imagine when India/China want energy parity ? India would have an additional 200 million cars to match USA ownership. So the UK can only do what is within its control and we are showing world leadership.
You set-up your rugby charity following a trip to Romania. What drove you to do this, and can you tell us a bit about the charity?
One half of the world throws away things that the other disadvantaged half wants/needs. SOS Kit Aid collects good condition second hand/new rugby kit no longer wanted by UK schools, rugby clubs, kit manufacturers and other sporting bodies like the RFU/WRU etc. This is because kit is grown out of, sponsors are frequently changed, kit manufacturers have unsold outdated old stock – yet the kit is in great condition and but for SOS all this unwanted kit would end up needlessly in scarce UK/Irish landfill sites. SOS has distributed over £6 million pounds worth of kit to a quarter of a million disadvantaged youngsters in 44 countries around the world. We have saved 250 tonnes of kit being disposed of and we have saved over 750 tonnes of harmful CO2 emissions because new kit does not need to be manufactured – our SOS kit replaces it. SOS has proudly won three environmental awards and four social inclusion awards.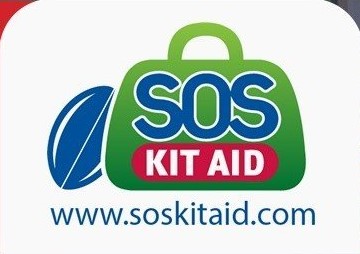 What do you see as the future work of SOS KIT AID?
Our SOS blueprint has been tried and tested over 18 years and we know would work for all other sports, plus other items like furniture, cycles, computers, books etc. The International Olympic Committee have recognised this and are considering launching it across all Olympic sports. We estimate over a million pounds worth of rugby kit is thrown away every year – we are still hardly touching the surface!
How can people help out?
Simply by volunteering via our website www.soskitaid.com. If you have commercial storage available free of charge or can offer low cost/free transport -please contact us !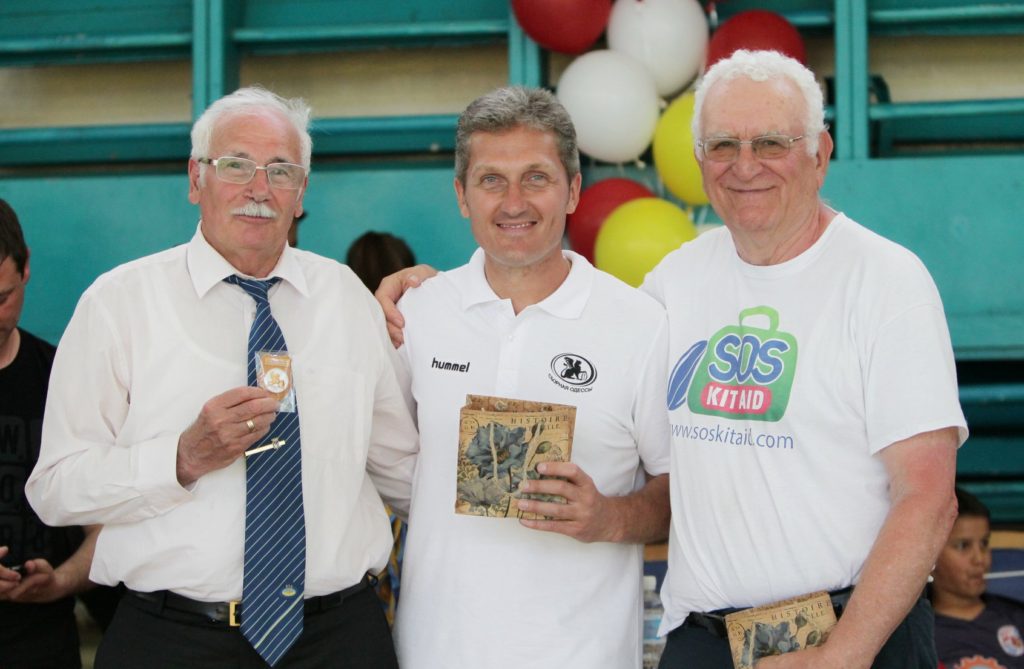 Lastly we have a fairly new government, one you helped campaign for. What do you hope to see from Boris over the next few years?
Simply organise a successful, exciting, Brexit that enables a free ,democratic, entrepreneurial UK to thrive throughout the world and restore accountability/democracy back to the UK. But also to work incredibly closely with our close European partners. Much reform needed to Westminster – both the House of Lords and the House of Commons – both too dated and currently not fit for purpose. Ensure that MPs know they are delegates who do the bidding of their constituency/party voters , carry out the promises of their manifesto on which they were elected and not just whatever they fancy once they have been elected – it's called democracy and the power of the people!
John thanks again for your time. John can be followed on Twitter at https://twitter.com/JohnBroadfoot and find out more about SOS KIT AID at http://www.soskitaid.com/.