Whether it's tying the hands of the negotiators, or straight out calling for ignoring the 2016 Referendum, Labour's new Shadow Cabinet have proven they can't be trusted with our democracy.
All quotes and references below are from after the British people had settled the question of Brexit in the 2016 Referendum
Ironically the unelected Lord Falconer, Shadow Attorney General seems to be the only one who believes in enacting the democratic vote of 2016.
We should all be worried for our democracy if these people ever form a government.
Sir Keir Starmer, Leader of the Opposition
"Keir Starmer has been forced to reaffirm that Labour has not ruled out a referendum that could cancel Brexit"
24 September 2018 https://www.theguardian.com/politics/2018/sep/24/keir-starmer-labour-does-not-rule-out-remaining-in-eu
"A new referendum on a final Brexit deal should be "on the table", shadow Brexit secretary Sir Keir Starmer has said."
23 August 2018 https://www.bbc.co.uk/news/uk-politics-45281677
12 November 2018 https://www.independent.co.uk/news/uk/politics/brexit-keir-starmer-labour-jeremy-corbyn-sky-news-interview-peoples-vote-referendum-a8629426.html
Angela Rayner, Deputy Leader and Chair of the Labour Party
"No deal wouldn't return sovereignty to the UK, it would make us dependent on a sweetheart deal with Donald Trump."
25 July 2019 https://www.theguardian.com/commentisfree/2019/jul/25/boris-johnson-bluster-labour-optimism-uk
Anneliese Dodds, Shadow Chancellor of the Exchequer
"No-deal Brexit must come off the negotiation table, says Oxford East Labour MP"
9 October 2019 https://www.oxfordmail.co.uk/news/17954734.no-deal-brexit-must-come-off-negotiation-table-says-oxford-east-labour-mp-anneliese-dodds/
Lisa Nandy, Shadow Foreign Secretary
"We should have been bold enough to defend free movement, and the opportunities and benefits it brings.
15 January 2020 https://www.independent.co.uk/news/uk/politics/lisa-nandy-labour-free-movement-leadership-contest-corbyn-brexit-a9284976.html
Nick Thomas-Symonds, Shadow Home Secretary
"It seems to me is what we've seen is a hard-headed assessment of reality, that sets out in really stark terms what a calamitous outcome of no-deal Brexit would mean for the United Kingdom," lawmaker Nick Thomas-Symonds told Sky News television. "The government is reckless in the way it's been pushing forward with no-deal planning in this way."
18 August 2019 https://apnews.com/1499de77308e4c798a7b4059e61f80f4
Rachel Reeves, Shadow Chancellor of the Duchy of Lancaster
"I would like Labour to be clear that if there was a referendum, we would campaign to Remain"
29 November 2018 https://www.politicshome.com/the-house/article/rachel-reeves-i-would-like-labour-to-be-clear-that-if-there-was-a-referendum-we-would-campaign-to-remain
David Lammy, Shadow Justice Secretary
14 April 2019 https://www.theguardian.com/politics/2019/apr/14/comparing-erg-to-nazis-not-strong-enough-says-david-lammy
John Healey, Shadow Defence Secretary
"put that deal to the people for their final say: leaving the EU with a credible properly negotiated deal vs remain and both protecting jobs."
19 September 2019 http://www.johnhealeymp.co.uk/brexit-update-2/
Ed Miliband, Shadow Business, Energy and Industrial Secretary
"Ed Miliband has been accused of "taking voters for fools" after claiming in an election leaflet he voted nine times for a Brexit deal….. Miliband has in the past backed a second referendum, as well as a Norway-style Brexit deal and remaining part of the EU customs union after leaving. But he has never backed either Theresa May or Boris Johnson's Brexit deals."
28th November 2019 https://www.huffingtonpost.co.uk/entry/ed-miliband-brexit-deal-election-leaflet_uk_5ddfc14ae4b0d50f329d8448
Emily Thornberry, Shadow International Trade Secretary
15 May 2019 https://www.lbc.co.uk/radio/presenters/iain-dale/no-deal-brexit-not-ballot-peoples-vote-thornberry/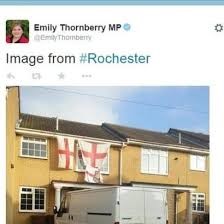 Jonathan Reynolds, Shadow Work and Pensions Secretary
"Leaving without any deal could be a mistake of historic proportions for this country"
18 July 2019 https://hydecorrespondent.co.uk/?p=794
Jonathan Ashworth, Shadow Secretary of State for Health and Social Care
"Here we have another body warning of the devastating impact a no deal Brexit could have on the NHS….It is scandalous that by stubbornly refusing to rule out No Deal"
27 September 2019 https://labour.org.uk/press/devastating-impact-no-deal-brexit-nhs-jon-ashworth/
Rebecca Long-Bailey, Shadow Education Secretary
Labour frontbencher Rebecca Long-Bailey refuses to say if second referendum is a 'red line' if government agrees to party's proposals
28 April 2019 https://www.standard.co.uk/news/politics/brexit-news-latest-labour-frontbencher-rebecca-longbailey-refuses-to-say-if-second-referendum-is-a-a4128446.html
Jo Stevens, Shadow Digital, Culture, Media and Sport
"Jo Stevens, has resigned from her post, saying she could not reconcile herself to voting to trigger article 50 as she still believed leaving the EU would be "a terrible mistake"."
27 January 2017 https://www.theguardian.com/politics/2017/jan/27/labour-mp-jo-stevens-quits-shadow-cabinet-over-article-50-vote
Bridget Philipson, Shadow Chief Secretary to the Treasury
"And the reason I believe the voters must have the final say on Brexit isn't because I reject their concerns. Far from it. Concerns about trust in our politics, and the voters we have lost, are obviously valid. Ultimately, I support a referendum because I think leaving would cause far more serious and far more lasting damage."
2 June 2019 https://www.theguardian.com/commentisfree/2019/jun/02/constituency-voted-leave-labour-oppose-brexit-sunderland
Luke Pollard, Shadow Environment, Food and Rural Affairs Secretary
"I am not a fan of referendums. The last one was rubbish and the two campaigns were terrible. But if MPs cannot agree a way ahead then the people should have the final say instead."
1 June 2019 https://www.plymouthherald.co.uk/news/news-opinion/only-way-break-brexit-deadlock-2930683
Steve Reed, Shadow Communities and Local Government Secretary
21 November 2018 https://www.standard.co.uk/comment/steve-reed-mp-we-must-let-the-country-take-back-control-and-decide-with-people-s-vote-a3995906.html
Thangam Debbonaire, Shadow Housing Secretary
"First, let me assure you that I campaigned hard for Remain during the 2016 referendum, and still believe that the best relationship we can have with the European Union is full membership. And if, reluctantly, we do have to leave, then at the very least, we should stay in a customs union and Single Market arrangement"
~2018 https://www.debbonaire.co.uk/my-views/european-union/peoples-vote/
Jim McMahon, Shadow Transport Secretary
"Labour has set out a common sense position which serves our national interest of a stable transition lasting up to four years through full participation in the Single Market and Customs Union."
31 August 2018 https://jimmcmahoncouk.wordpress.com/2017/08/31/brexit-smooth-landing/
Preet Kaur Gill, Shadow International Development Secretary
"the MP for Birmingham Edgbaston, is backing calls for "a final say on Brexit." And she said she is encouraging people to attend a demonstration in London planned for March 23 to oppose Brexit."
12 March 2019 https://www.birminghammail.co.uk/news/midlands-news/birmingham-mp-preet-kaur-gill-15943548
Louise Haigh, Shadow Northern Ireland Secretary (interim)
"It was so depressing to see every single option voted down and I was disappointed with colleagues who abstained on the customs union and didn't let those votes pass because they have really retreated into quite an extreme position on Brexit now."
28 March 2019 https://www.yorkshirepost.co.uk/news/politics/brexit-branded-depressing-embarrassing-and-disaster-frustrated-yorkshire-mps-1757627
Ian Murray, Shadow Scotland Secretary
"I am the most pro-EU candidate standing to be Labour's deputy leader. I am proud to have voted against triggering Article 50, helping to form the People's Vote campaign and leading the successful court challenge against Boris Johnson's prorogation of parliament."
27 January 2020 https://www.politics.co.uk/comment-analysis/2020/01/27/if-i-m-deputy-leader-labour-will-stay-true-to-european-value
Nia Griffith, Shadow Wales Secretary
"A no-deal Brexit would be catastrophic for our defence and security interests"
28 January 2019 https://fabians.org.uk/the-writing-on-the-wall/
Marsha de Cordova, Shadow Women and Equalities Secretary
"Since becoming Battersea's MP in 2017, I have been a passionate campaigner: fighting a damaging Brexit"
~2019 https://vote.labour.org.uk/marsha-de-cordova
Andy McDonald, Shadow Employment Rights and Protections Secretary
"The Shadow Transport Secretary said Britain was "looking down the barrel" of a no-deal Brexit and the only alternative was continued membership of the bloc. But he also insisted that any Brexit deal agreed by parliament must be put back to the people."
7 June 2019 https://www.politicshome.com/news/article/frontbench-jeremy-corbyn-ally-says-labour-wants-second-brexit-referendum-and-will-back-remain
Rosena Allin-Khan, Shadow Minister for Mental Health
"Rosena was also the first shadow frontbench minister to come out publicly and call for a People's Vote."
19 March 2020 https://www.theneweuropean.co.uk/top-stories/seb-dance-on-rosena-allin-khan-s-deputy-leadership-bid-1-6569195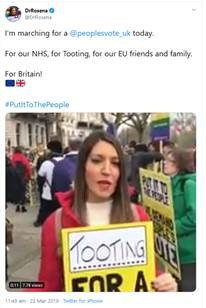 Cat Smith, Shadow Minister for Young People and Voter Engagement
"Lancaster and Fleetwood MP Cat Smith voted in favour of three of the options, including holding a confirmatory referendum"
2 April 2019 https://www.lancasterguardian.co.uk/news/lancaster-mp-votes-favour-confirmatory-referendum-brexit-651192
Lord Falconer, Shadow Attorney General
To be fair this ones alright…
"Remainer Lord Falconer says he does not want a vote on the Brexit deal, because the referendum was conducted on the basis of "in or out"
3 June 2018 https://www.lbc.co.uk/radio/alastair-campbell-lord-falconer-david-lammy-eu-ref/
Valerie Vaz, Shadow Leader of the House
"The Government's decision to delay the meaningful vote has run down the clock and increased the risk of a no-deal Brexit. I co-signed a letter to The Prime Minister along with more than 220 colleagues to urge the Government to agree a mechanism that would ensure a no deal Brexit could not take place."
11 January 2019 https://www.valerievazmp.co.uk/valerie-vaz-mp-opposes-a-no-deal-brexit/
Nick Brown, Opposition Chief Whip
"Another senior Labour figure has confirmed he would campaign for remain in a second EU referendum, as Brexit looks set to become a flashpoint at the party's conference in Brighton. In an email seen by the Guardian, Labour's chief whip, Nick Brown, told his constituents this week he would campaign for remain, joining his senior colleagues John McDonnell, Diane Abbott, Emily Thornberry, Keir Starmer and Tom Watson in backing that position."
13 September 2019 https://www.theguardian.com/politics/2019/sep/13/nick-brown-joins-senior-labour-figures-vowing-back-remain
Baroness Smith, Shadow Leader of the Lords
"To crash out of the EU without arrangements in place for co-operation on trade, agriculture, fisheries, security, energy and the environment would be grossly reckless and irresponsible."
5 December 2018 https://www.echo-news.co.uk/news/17277892.baroness-angela-smith-labels-potential-no-deal-brexit-as-grossly-reckless-and-irresponsible/
Lord McAvoy, Lords' Opposition Chief Whip
"the Labour whip, saying Brexit must not undermine the government's obligations under the Good Friday"
27 February 2017 https://www.theguardian.com/politics/blog/live/2017/feb/27/lords-article-50-bill-debate-gordon-brown-leads-tributes-to-gerald-kaufman-politics-live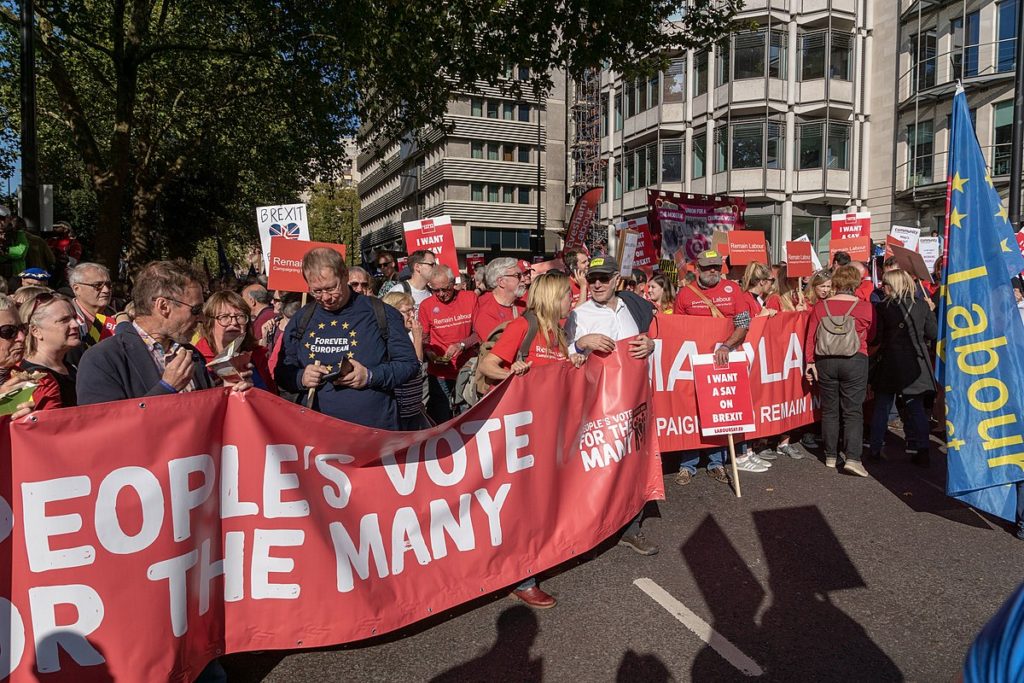 Feature Image and above – © User:Colin / Wikimedia Commons / CC BY-SA 4.0