In April 2020 Sir Keir Starmer was elected Leader of the Labour Party and therefore became Leader of the Opposition. He soon appointed a shadow cabinet, who as we pointed out, by overwhelmingly calling for the 2016 EU Referendum to not be implemented, were no respecters of democracy.
Following the loss of the Hartlepool by-election, and other local government losses, Sir Keir has reshuffled his shadow cabinet and we take a look at the new members, since our last review to see if Labour has changed to reflect the will of the British people.
Shadow Secretary of State for Education: Kate Green
Kate believed that democratic vote of the people in 2016 should just be ignored, stating on Twitter in 2019: "Now that #Brexit talks have collapsed, it's even clearer the only way out of this Brexit mess is to give the public a #FinalSay #Labour4ConfirmatoryVote"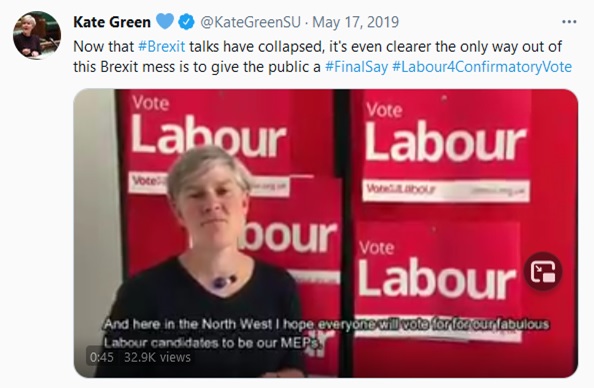 Shadow Secretary of State for Housing: Lucy Powell
Lucy has to be fair been taking note of what the people say. Saying in 2020 to the HuffPost UK:
"It's not just about Brexit, although Brexit was a big symbolic expression of Labour losing touch with its traditional voter base.
"And we can't keep putting two fingers up to people if we want them to vote for us again and support us and be part of the agenda that we want for the future."
This is progress, however it is worth noting the following from her Wikipedia page: "She joined the pro-Euro and pro-EU Treaty pressure group Britain in Europe (BiE), originally in a public relations role and later as head of regional campaigning. She later replaced Simon Buckby as Campaign Director of BiE"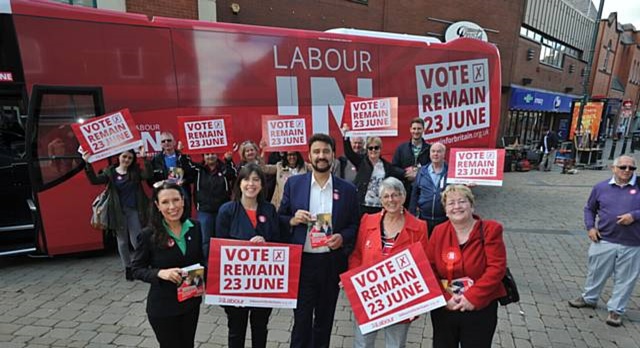 Shadow Chief Whip: Alan Campbell
Remain supporting Alan Campbell, is another so called representative who believed that democratic vote of the people in 2016 should just be ignored. Writing on his own website in 2019 he said: "But before we take that leap of faith I believe we should ask people to confirm that that's what they voted for."
National Campaign Coordinator: Shabana Mahmood
Campaigning for Britain to remain in the European Union, as she wrote on her website Shabana has "always believed that to crash out of the EU with no deal would be unthinkable." Likewise on Twitter she has said: "On top of that, we are unable to properly scrutinise the millions upon millions of pounds of taxpayers' money being spent on preparation for a disastrous No Deal #Brexit".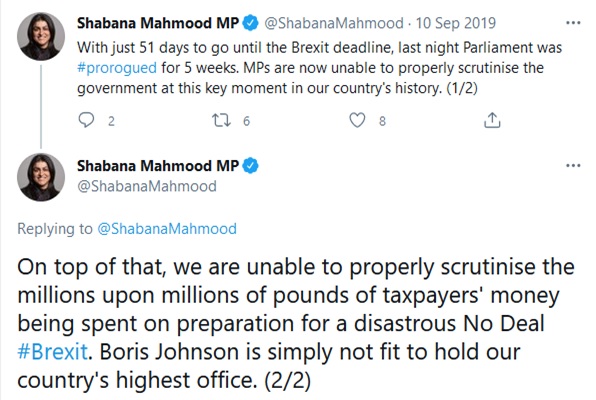 Labour lost the 'red wall' in the General Election of 2019, we have seen party voting split increasingly along Brexit voting lines, and seen the working class turn their backs on Labour. These trends were reconfirmed in the 2021 local elections and Hartlepool by-election.
Surely Labour could have found 1 MP who supported the will of 52% of the people to enter the shadow cabinet? For the sake of democracy we need an opposition that looks capable of forming a government. We don't appear to have an opposition that respects democracy.