Now we have left the Transition Period we asked Brexiteers if they feel Brexit is now complete, for their hopes and their predictions for the future. Part 1 available at, https://croydonconstitutionalists.uk/brexiteers-on-brexit-part-1/ Part 2 below. Read more in Part 3 and beyond…..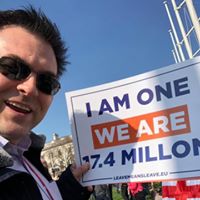 Did Brexit get done? Only so far. The agreement did NOT fully support our demand to become a totally independent nation again. For example fishing rights should NEVER have been on the table. They are OUR territorial waters and they hold our fish. In addition, as an independent nation we must have the right to help any new industries in the UK and encourage new industries to set up here.
How do you think the UK will use its new found freedom? I hope the UK will rapidly unravel EU laws and demands. For example, abolish VAT, restore Royal Mails right to deliver all post, remove foreign control of our utilities by nationalising them and making electricity, gas and water much cheaper for our consumers and industry.
What constitutional reform would you like to see happen next? I hope that this note will summarise my answer to this one:
We have to keep Boris, and the Conservative Party out of government for evermore. Likewise for Labour and the Lib Dems. ALL three parties got us into the EU and were determined we stayed in the EU. This meant that UK taxpayers paid the EU a net total currently costing us over £300 billion in budgetary contributions and a balance of trade deficit with the EEC/EU currently costing us well over £2 TRILLION. Is it any wonder the EU was demanding a "level playing field" and other rights so they could keep milking us?? In addition, we the UK taxpayers, were liable for £1.25 trillion to the EU's financial mechanisms and for financing the EU's pensions hole of over £30 TRILLION for us and the next generation of UK taxpayers! The fact is that the Conservative, Labour and Lib Dem parties were ALL aware of these horrendous costs to which UK taxpayers were liable BUT did nothing about it. As far as they ALL were concerned we HAD to stay in the EU. For what reason God only knows! So would ANY sane UK taxpayer ever vote again for parties that let them in for such large and useless liabilities???
What do you think is next for the EU? Complete disintegration!
Peter Kirby long term Brexit campaigner.
Did Brexit get done? To a large extent yes, but I await an analysis of the small print. However I would have preferred to have gone to a no deal settlement. This is because of the following facts: 80% of UK GDP consists of internal transactions; 20% is foreign trade; of that 20% the EU consists of 9% and the rest of the world is 11% (which is already done on WTO rules so the necessary systems already exist). Those figures overstate the EU volume because of the Rotterdam effect. Accordingly if our trade with the EU falls by 10% our GDP will fall by 0.9 % which is within normal variation taking one year with another. Having regard to the opportunities which open up e.g. Free Ports and free trade agreements with Commonwealth countries it is likely that there will be no fall in GDP due to Brexit. I expect a fall due to the effects of Covid 19. With regard to the penetration of EU directives and regulations incorporated in UK law affecting the very fabric of our culture and society I have always held the view that it will take at least 20 years to shed the pernicious influence of the EU.
How do you think the UK will use its new found freedom? Apart from the two elements mentioned above I would look for a departure from the EU code of practice on tendering for government and defence contracts. The question of fishing has received a lot of discussion but it was never on the cards that on day one we would have 100% control of fishing. This is because in the past the government applied the quotas strictly insisting on the destruction of fishing boats not needed to fulfil our quota. And the reduction in patrol vessels in the navy not needed within the EU. Not to mention the withering away of the processing industry. A delay of five years may not be long enough to put this right. Similarly our defence forces have in the past been quietly incorporated into the defence forces of the EU. This is epitomised by the construction of two aircraft carriers in the UK fleet with no support and protection vessels. Although never stated by the government the implication is that the two ships will be available for EU operations and the support and protection provided by ships from the French, Spanish, Italian, and German navies. Meanwhile our shipyards have been emptied and the skills lost. Here again it will take time to correct this. There are many other ways in which these sorts of things can be corrected to the UK's benefit. HS2 is the final step in an EU transcontinental railway which is unneeded in the UK.
What constitutional reform would you like to see happen next? The first thing should be the abolition of the regional tier of local government. Most of the responsibilities and duties could be returned to where they were before. Institutions like the Greater London Council could be restructured as they were in the time of the Thatcher administration. A further referendum should be held on proportional representation and UK parliamentary constituencies reassessed for a fairer ratio of voters to seats.
What do you think is next for the EU? In France and Belgium referendums for the EU constitution were lost. It went ahead anyway. Those two should be given the chance to vote again and Poland is also moving to leave. The Euro has been staggering along and with the departure of UK may well fall into the gutter. The EU is playing a leading role in the fraudulent CO2 hypothesis of global warming and climate change. Climate has always changed thank God. If it didn't we would still have the Thames frozen over at Westminster in January. Leaving the EU could give us the opportunity to avoid the trillions of pounds expenditure which achieving net zero will cost. We need to spend that money on more sensible matters.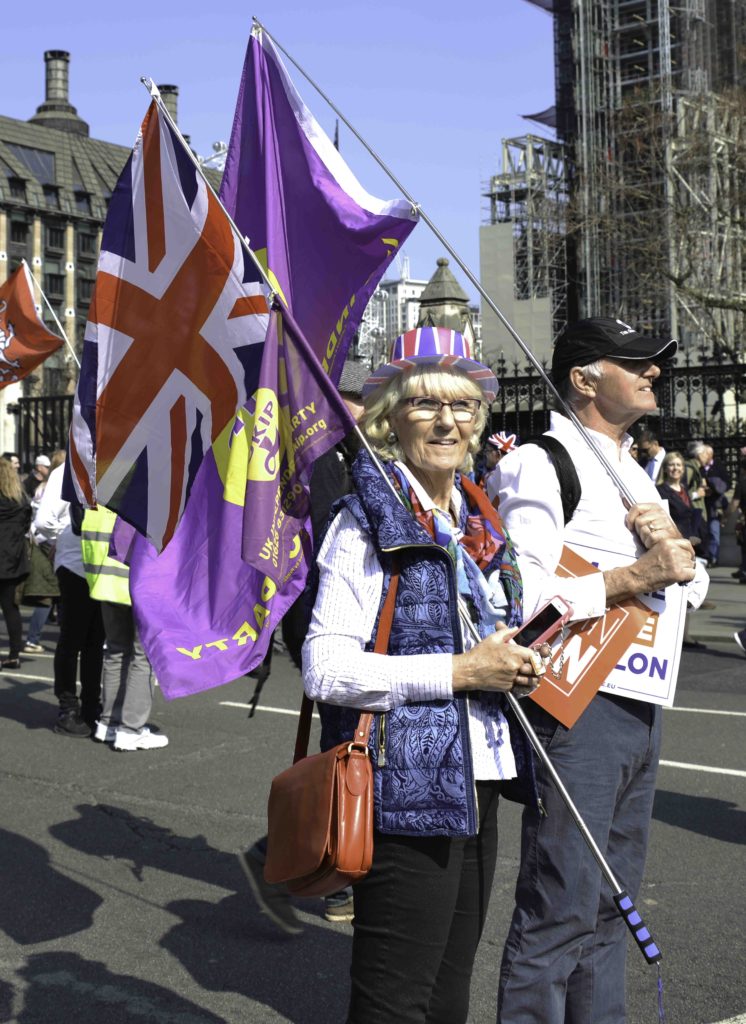 Ron West local Brexit campaigner.
Did Brexit get done? Yes, but there are no legal preventions from a future Prime Minister re-joining us without a Referendum.
How do you hope the U.K. will use the new found freedoms? Eliminate Big Government and silly taxation rules (see https://www.youtube.com/watch?v=fc_9q60_EUY).
What constitutional reform would you like to see happen next? Eliminate as much friction between Ireland and the UK as possible in case the Irish people (as opposed to the elite) become unhappy with EU membership.
What do you think is next for the EU? Using the Coronavirus as a tool to eliminate any opposition to total unification.
Georgina Guillem Brexit campaigner.
Did Brexit get done? We have in a sorts left, but Brexit is not done. We have a separation not a divorce.
How do you hope the U.K. will use the new found freedoms? This deal has many flaws, to allow us to have the freedoms we desire e.g. freedom, democracy and sovereignty we shall have to ignore EU and its unacceptable restrictions.
What constitutional reform would you like to see happen next? My concerns are still for our fisheries, all is not what it seems. After 5.5 years we still have to abide by certain quotas that we do not control I would like for Britain to once again have complete control of our seas.
What do you think is next for the EU? It will continue for as long as it can, After all these people are claiming huge salaries and expenses. Corruption is everywhere we had 47 years of betrayal of our country by corrupt political class. The British people's passionate desire to exit this Club could no longer be ignored.