Following articles by Crispin Williams and Jeremy Wraith, Mike Swadling has written his views on how we should reform the House of Lords. Let us know what you think of these proposals. Write to us at Croydon Constitutionalists to share your views.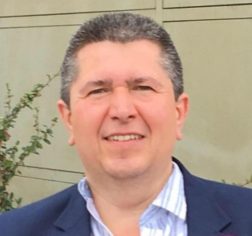 We shouldn't give up on Lords reform. The current home for failed politicians is simply not good enough. I believe the proposals below would control costs, whilst providing a separate chamber closer to the people and widen representation in our democracy.
Alternatives
Possibly the very best solution to resolve the challenge of how to complete House of Lords reform is simply to reverse the clock. For all its faults and failings the undemocratic house, full of hereditary peers, frankly worked quite well. Under it we extended the franchise for men and gave women the vote. Passed multiple Factory Acts improving working conditions, legalised trade unions, had agricultural and industrial revolutions, and built and started giving up, an empire. We won two world wars against Germany, and arguably two more against France. It wasn't democratic but it was a system that, albeit sometimes rather slowly, worked.
Of course we aren't going to return to a hereditary second chamber, but what should we do?
Article 3 of the United States Constitution starts "The Senate of the United States shall be composed of two Senators from each State, chosen by the Legislature thereof, for six Years; and each Senator shall have one Vote."
The Legislature chose the Senators to make them accountable to the state government rather than a party or other grouping. Whilst in the US this has been amended with people voting directly for their Senators, as a model I like the idea for an overly London centric UK giving true regional representation in its legislature.
Alas the UK does not have the regional bodies in place to provide those senators. The mixture of assemblies and parliaments we do have (Welsh, Scottish, Greater London, etc) are not exactly universally popular or respected.
Perhaps for all their faults we could use these bodies as an example of what we can do to build out a new house. The Green Party and UKIP / Brexit Party whilst being diametrically opposed groups, have consistently performed well for the past decade but neither have managed more than 2 MPs. Nationalist parties do better, but with the exception of the SNP in recent years tend to be under represented, and running or functioning as an independent candidate or member is a mostly hopeless task. This is not so true in the regional bodies of the UK. For instance Wales has;
10 Plaid Cymru,
2 Independent,
4 Brexit Party,
1 UKIP,
1 Abolish the Welsh Assembly Party,
1 Welsh National Party,
assembly members as well as the usual members from the Conservatives, Labour and the LibDems. The Scottish parliament manages 6 Greens and 2 Independents on top of the SNP, Conservatives, Labour and LibDem members. In Northern Ireland in addition to the main Unionist and Republican parties there are 7 Alliance, 2 Green, 1 TUV, 1 PBP, and 3 Independent members. Finally in London the assembly includes 2 Green and 2 Brexit Alliance members. In all these cases, the local bodies have managed more representative models of governance. Why couldn't we do the same for the House of Lords?
Our most recent general elections have been fought in large part on the basis that you have to vote for the Red or Blue team to block the other side, rather than because you agree with them. After 10 years of coalition, small majority or even minority government I see no desire for a form of proportional representation for the Commons, and indeed in 2011 we rejected changes to the current system.
Proposal
I propose for the House of Lords to elect members on a proportional system. I believe this will be more popular for a revising chamber as it would not interfere with the requirement for stable government. Importantly it would give the opportunity for more minor parties to have national figures, buildout a base, and democratically represent the people.
The new Lords would be elected using something similar to the modified D'Hondt allocation used in London. London has a mixture of geographical super-constituencies with further members elected from a party list to make the total Assembly Members from each party proportional to the votes cast for that party. In London a party must win at least 5% of the party list vote in order to win any seats. That same measure could be kept for regional groupings or a lower national number could be used. A consequence of this would be sizable groupings for the Green Party and Brexit Party. You would also likely see a small number of Lords representing the Yorkshire Party, Christian Peoples Alliance, UKIP and even the Independent Group for Change (if you can remember them). This would be great for democracy. These parties have support, even when running in almost impossible first past the post elections, why shouldn't they and others have the opportunity to build a national base?
Differentiation
An elected second chamber then raises at least 3 major questions.
How would an elected second chamber differ from the House of Commons?
Would it not feel it had its own mandate?
How much would it cost?
All three can be tackled by making the role of Lords quite separate from that of the MPs. The Lords today has 777 members. A new chamber similar in size to the commons at say 600 members would reduce what we have today, stop individual Lords being too powerful, and allow for a reasonably large grouping of Lords for smaller parties. A party getting 1% would have ~6 members, a party getting 5% (attainable regularly by the Greens and revised Brexit Party) would have ~30 members. These groups would provide a professional backbone to these parties, that could start to compete with the 3 main national parties.
600 Lords would be expensive, so I propose we make them part time.  Pay them half of what an MP is on, and reduce their hours accordingly.  A revising chamber needs time to study legislation and debate, but this is not the amount of time needed in the commons.  Have regular hours and sittings, and encourage the Lords to have outside work.  This way they will more closely represent us by working with us.  Have no expectation of constituency work.  MPs have become one part parliamentarian and one part social worker.  We don't need Lords to undertake the same role.  They can be parliamentarians, working to set regular hours and have part time day jobs around that.
To reflect this legislative role, Lords would not need the expenses of MPs. No local expenses beyond that to cover a home office, some travel and minimal costs for some public meetings. Staff can work centrally and be attached to the grouping rather than individual Lords. Additional specialist knowledge on legislation should also be available much as it is today. Members would need to be able to claim reasonable expenses for staying in London but with dates fixed in advance these can be kept down and must not include paying for second homes.
I also propose the Lords do copy one idea from the US Senate. That they be elected on fixed dates and terms, every 6 years with one third elected every two years. This will ensure they reflect the changing nature of UK politics over time, rather than one snapshot. It will give Lords time to learn the role and elections to multi member constituencies, with regional top up lists, could be held to coincide with the main local election dates to keep costs down. Regular elections also keep parties more in touch with their voters and allow small parties opportunities to build support.
Future
These proposals would end much of the cronyism and see a new House of Lords with elected members. Members focused on parliamentary legislation, members who reflect the electoral wishes of voters and in doing so allow new parties and ideas a chance to grow. The members would not be overpaid with many having second 'normal' part time jobs. Expenses and overall costs would likely go up but be kept in check, and we would retain the strong government model the House of Commons generally (if not so much recently) delivers.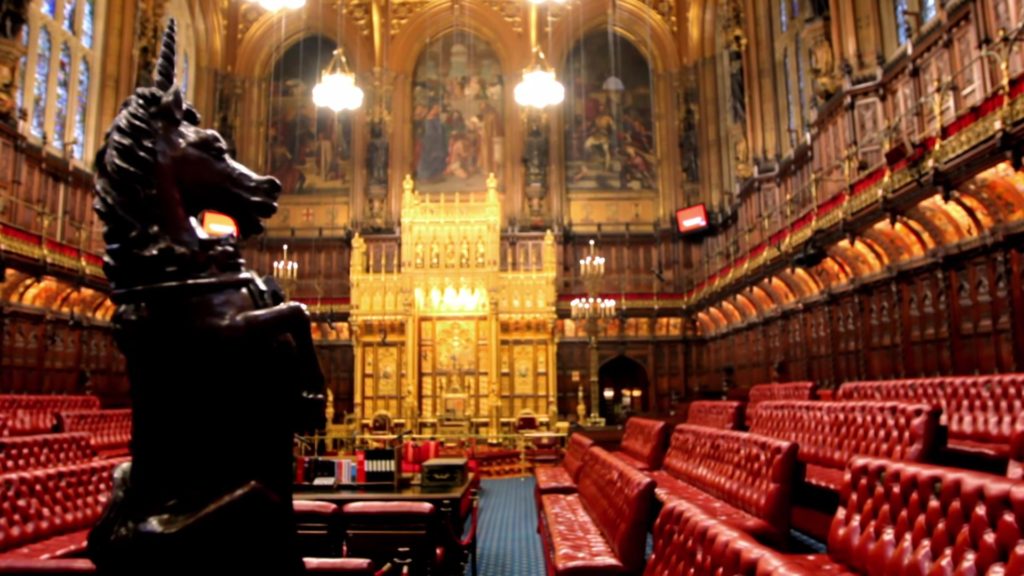 Main Photo by UK Parliament – https://www.youtube.com/watch?v=_sLZBWcPklk @ 01:06, CC BY 3.0, https://commons.wikimedia.org/w/index.php?curid=56761114