By Mike Swadling
For the second year I attended the Battle of Ideas Festival from the Academy of Ideas. Held in Church House near Westminster Abbey the event hosts almost 100 panels, interviews, and discussions on a range of topics on Free Speech, The Economy, Technology and Science, Education, Housing, Arts, and other political and moral issues. Up to 10 panels are held at any one time and you often need to arrive early to get into the one you want. With so much going on there is always a discussion with free space, that you will be happy to see.
The director of the Academy of Ideas is Baroness Claire Fox, the commentator and former Brexit Party MEP. Other key figures in the Academy include former podcast guest Alastair Donald, and Spiked columnist Ella Whelan. The great guests on the panels are too numerous to mention but some personal highlights included seeing local man and GB News regular James Woudhuysen, former Podcast guests Harry Wilkinson and Dominic Frisby, commentator Helen Dale in the audience and former Croydon teacher and resident Francis Foster of Triggernometry.
The event isn't just the panels, around the events were stalls from the SDP, Reform UK, the Free Speech Union, Don't Divide Us, #Together, and especially pleasing to see our new associates Politics in Pubs who received a well-deserved shout out from the main stage by Claire Fox when encouraging people to create their own forums for free speech.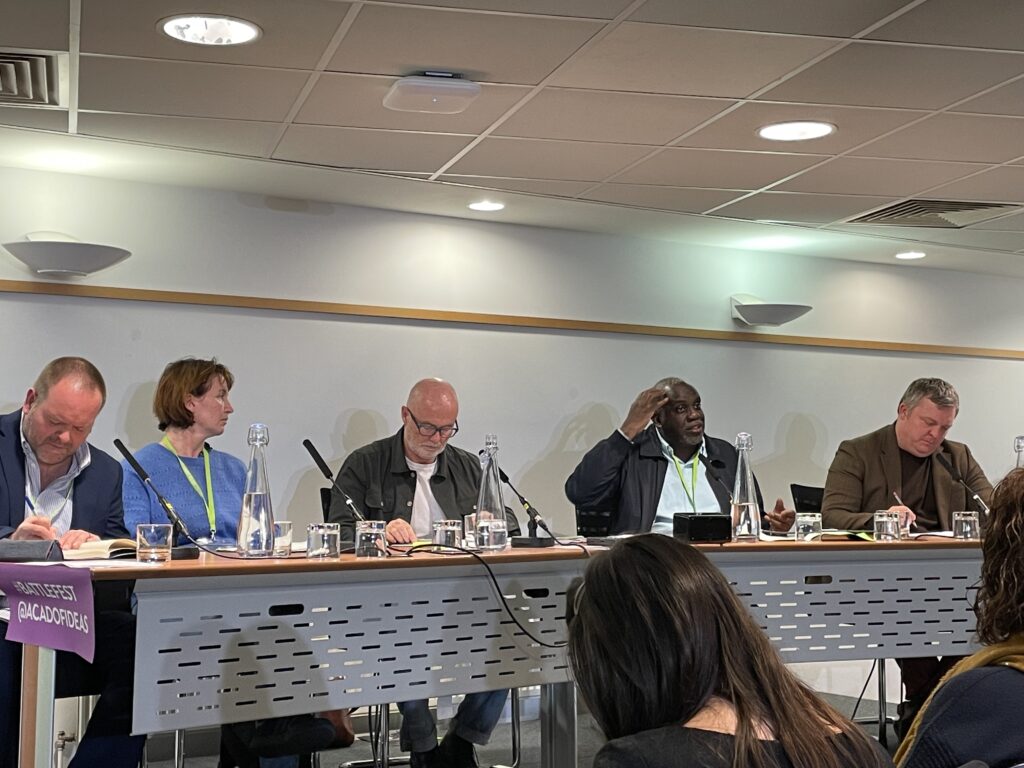 Pro-noun elite and California values
The panels were at times light on opposing views as so many commentators from what was once the liberal left refused to engage. But this did lead to lots of sound comments like references to the Pro-noun elite and those having California values. That didn't mean there wasn't plenty of disagreement, as I saw in a fascinating debate on housing. How and where do we get housing built, and some of the practical problems of the Town and Country Planning act were heatedly discussed.
Some highlights for me were a panel of comedians reminding us to laugh at the things we think are a threat, and attending the live recording of Spiked's Last Orders anti nanny state podcast with Christopher Snowdon of the Institute of Economic Affairs.
Perhaps my favorite sessions were on 'Understanding Modi's India' and 'Schools: The Great Expulsion Debate'. Modi's India was an interesting and useful session on the world's largest democracy and most populous country. The panel included Dr Alka Sehgal Cuthbert of Don't Divide Us, and spoke about among other things, India's 1937 elections and 'Toilets before Temples'. The Expulsion Debate included Lord Tony Sewell of Sanderstead on the panel. The debate covered the high rates of Special Needs (SEN) pupil expulsions and how we combat this, and Dr Sewell spoke about varying expulsion rates across the country and how schools can set up to reduce the need to expel pupils.
An overall fascinating event I would encourage anyone to sign up for information on future Academy of Ideas events, and if they can, to attend next year's Battle.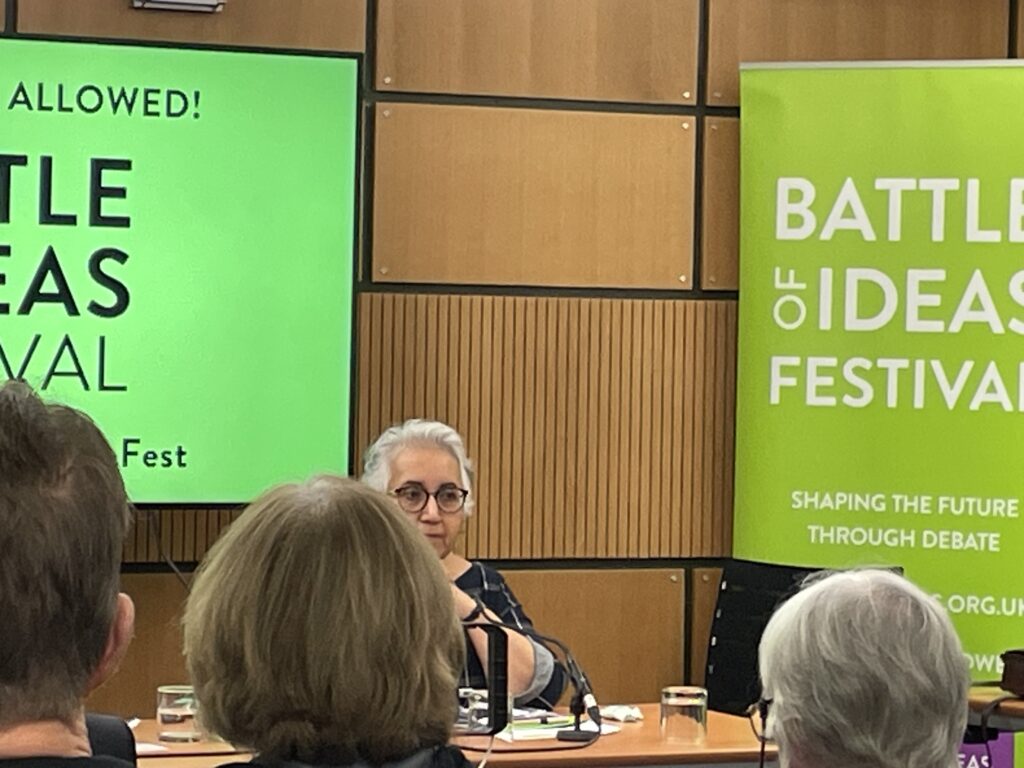 You can read Mike's write up from the 2022 Battle of Ideas at https://croydonconstitutionalists.uk/into-battle/.