We first interviewed Alan Cook in 2019 when he was a prospective candidate for the then Brexit Party. We caught up again with Alan who is now the Reform UK Party candidate for Bromley & Biggin Hill.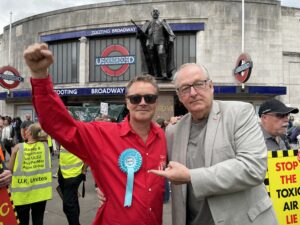 Can you briefly introduce yourself again to our readers
I am the Reform UK candidate for Bromley & Biggin Hill and also a candidate for the party in the London Assembly. I live with my girlfriend of 26 years with our two amazing daughters and a fox terrier. We split our time living between Bromley and Westminster, obviously a great situation to be in and ideal if I do manage to secure the parliamentary position. I have had a long and successful career in business. I think it is time to give something back to my wonderful country. The greasy pole of politics for its own sake holds no attraction for me. I see public service as just that, being a servant to the public. These days unfortunately it appears that many in parliament are self-serving and not aware of the true honour and meaning of the role.
…and tell us what you've been up to in the past few years since we last spoke?
After the 2019 election I joined the Tories and started the procedure to become a candidate, however it didn't take me long to discover that it was no longer a party with conservative values or policies and was not going to be anytime soon. My plan to steer the party from the inside was unfortunately rather naive.
This was borne out over a conversation I had on immigration in the Commons with David Davis and Sir Bill Wiggin, the end result being them both admitting that the illegal crossings by boats could be stopped immediately but there is not the political will within the party to do so and that it would not look good internationally!!! I believe uncontrolled immigration, both legal and illegal is the driving force behind so many of the issues we are facing in this country, pressures on education, health, housing, and employment. It is very well known that low skilled migration is not positive for the economy. Needless to say, I left the Tory party that week and joined Reform UK.
Work wise, I was involved in studying new technologies including Artificial Intelligence (A.I.) and Blockchain and have worked closely with Triad Group plc, a main list quoted company in the IT industry and also with one of the UKs leading layer-1 blockchain platform providers. However, I am now fully invested in politics, which has already earnt me the nicknamed 'One job Al', which is a little dig at the incumbent Bromley MP.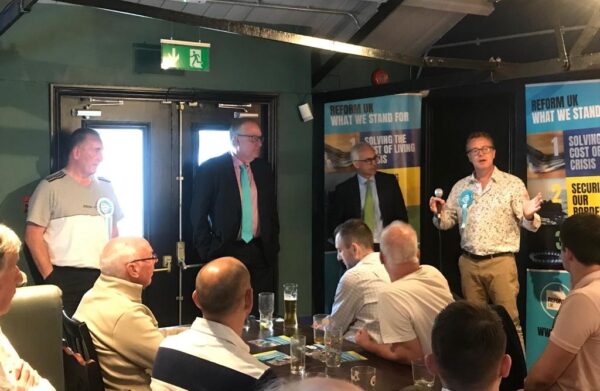 You are a member of the All Party Parliamentary Groups (APPG) for Artificial Intelligence and for Blockchain. How did you get involved in these?
I'm also involved with two more, the APPG for Crypto & Digital Assets and the APPG for Digital Skills, which is a very rewarding one. Its remit is digital upskilling and ensuring the non-tech literate are not left behind but also to ensure that the race to digital services doesn't erase face to face public interaction. My involvement in these was necessary through the work I was doing with Triad Group Plc. I am less involved now but I still dedicate some of my free time towards them. It is important that the Commons and the Lords are properly informed regarding technology and how to regulate it.
Saying that, we decided that trying to regulate A.I. would be futile. Apart from the fact that technology does not respect national borders, A.I. is evolving at such an incredible pace, we realised the best way forward was to create an advisory framework instead of trying to regulate it.
There are both fun and serious sides to APPGs. Getting an invite to the AGM of the APPG for beer is a bonus but on the other hand, having weapons manufacturing companies debating against representatives from the United Nations and Amnesty International on the use of A.I. in target selection for deadly weapons, brings home the seriousness of the work.
Beyond technology, what are the passions that have found you throwing your hat into the electoral ring again?
I've already mentioned immigration, but you are right tech has kept me in the political arena to a degree, although it is a-political, which is very healthy for creating a balanced view. I do get other insights from being the vice-chair of a House of Commons based social think tank. Through this I have good access to the Commons and to many people therein.
At a recent Commons breakfast, the day after the Labour Party cabinet reshuffle, I received wonderful insights into the possible future under a Labour government. One Lord at the breakfast announced that after the reshuffle, a gaggle of peers in the Lords surrounded Peter Mandelson and congratulated him on being back in power, obviously a reference to the number of Blairites moved into the Labour cabinet. Also, at the same breakfast, the Times and Sunday Times political editor said that the rumour of a rift between Blair and Starmer was fabricated, in fact both Blair and Brown have Starmer's ear. Having access to inside information is one of the things that has drawn me back into politics. This recent titbit very much cements my reason for doing so. I want the UK to be sovereign and self-determining – to be able to decide its own destiny. Clearly Kier is a puppet for Blair, Brown and Mandelson, all of whom are in league with the global elite, as is the billion-dollar Sunak couple. I believe the UK should not pander to super national corporations, bodies and billionaires, that is why I am standing and am very passionate on this subject.
We used to have a two-party system before the Tories slid to the left. We now have the highest taxation in 70 years, high debt, a nanny state, big government, increasing reliance on benefits, uncontrolled immigration, and a leaning towards the globalist agenda instead of being UK centric. With no difference between the two parties, we now have a one-party system. Never before has government reform been more needed, thankfully Reform UK is giving the people an option.
I shouldn't complain, the lack of choice makes us more relevant and our job easier. When canvassing we tend to hear either 'thank you for doing what you are doing and you have my vote' or 'who are you'? But again 'who are you' is an easier thing to address than 'I disagree with you', we are in a good place and voter intention polls are moving in our favour. We're in this for the long term, we are not just looking at this election but we are also planning for the next.
The existing two or as it seems one party system now, has produced truly awful results over the last 30 years and it is genuinely time for reform.
My objective in seeking election to the House of Commons is to perform my public duties to the best of my abilities and energies. If I have the honour to be elected to serve and represent Bromley & Biggin Hill. I will intend to engage as a very active constituency MP and a plain-speaking member of the House of Commons. I will set up a staffed constituency office and spend significant time throughout the whole constituency.
You're the Spokesman for Bromley and Chislehurst what's made you decide to represent this area?
My family moved to Bickley when I was in my early teens. Bromley was a pleasant and safe place to be at that age, it is no longer safe, and that will be one of my absolute priorities. I may have spent a little too much time in The Bickley Arms and the Ramblers Rest, but also the Chislehurst Caves as it was so close to where we lived. I knew the tour guides and we used to explore parts of the caves that were not open to the public, there was always something interesting to do locally.
Bromley is still a wonderful place to live, but I have seen changes that are not positive. Not just in local government services, health education, policing but also the social cohesion and I think planning has a role to play here. The Tories always tend to fall in favour of big business at the expense of the residents, I believe the residents and small local businesses should always be my first consideration.
So, I chose to represent Bromley & Biggin Hill as I feel very lucky to have grown up there, I look back fondly and feel protective, I want others to have similar positive experiences.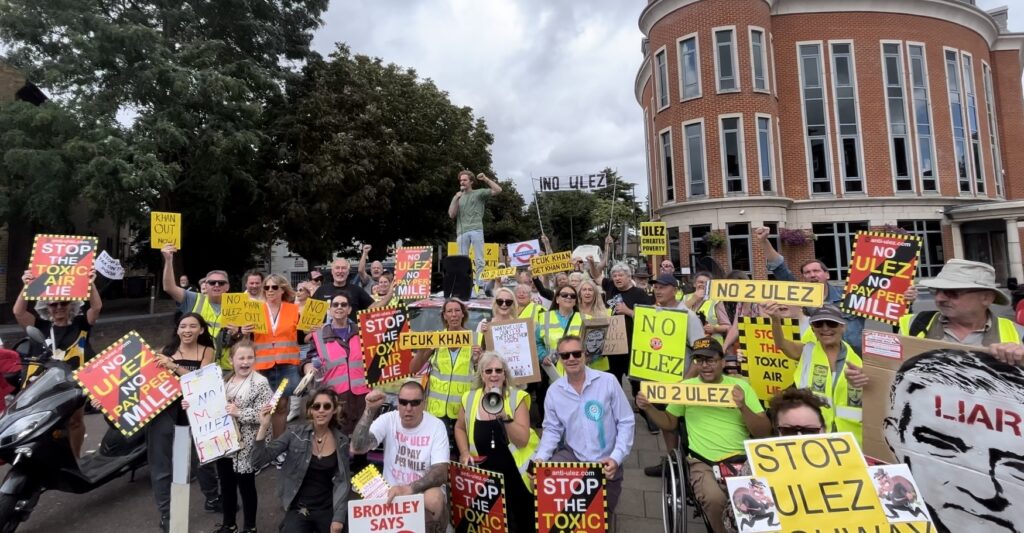 What do you see as the big concerns for the constituency and what issues do you hope to champion?
Transport: I've been working closely with Howard Cox our London mayoral candidate on the creep of anti-motorist policy, ULEX LTN's etc. Affordable private transport in conjunction with a fit for purpose public transportation network is key for the functioning of work, family, and our social lives.
Crime: Zero tolerance on knife crime, kick off with a knife amnesty, more visible policing, a greater number of bobbies on the beat. Remove all wokeness from the police force, have them concentrate on key policing, not chasing transgressions on social media. I'm setting up a team to help the funding to get the Downe Activity Centre, an 86 acres centre back up and running for the Scouts. I enjoyed camping there as a child, when these places are gone, they are gone for good, young people need a greater number of local outlets for fun and learning.
Planning: Change local planning so it favours the people that live in the constituency, not big business.
Waste: I will seek to ensure no taxpayers' money is wasted by the council on vanity projects, diversity managers etc. I will stop the council's headlong rush to reach net zero by 2027, this totally unnecessary cost will be borne by the residents amidst a cost-of-living crisis, it is total madness.
Woke: I will endeavour to erase gender ideology and critical race theory from education and any department or body that is in any way publicly funded, full stop.
And of course, it's very important that I hear from the people what their issues are, my contact details are my website just google reform Alan Cook or enter the site address which is below.
For those eager to help, how can they get involved in the campaign?
We have regular social drinks meeting in Bromley where we talk policy, plan street stalls and leafletting walks around the constituency. Every 2 to 3 months I plan on organising larger speaking events at which we will invite senior people from the party and other leading political entities. The last one included speeches from Ben Habib, Howard Cox, Roger Gravett and me, it was excellent fun, informative and very well received.
Check the events page on my website for details of future events – www.ReformUKBromley.co.uk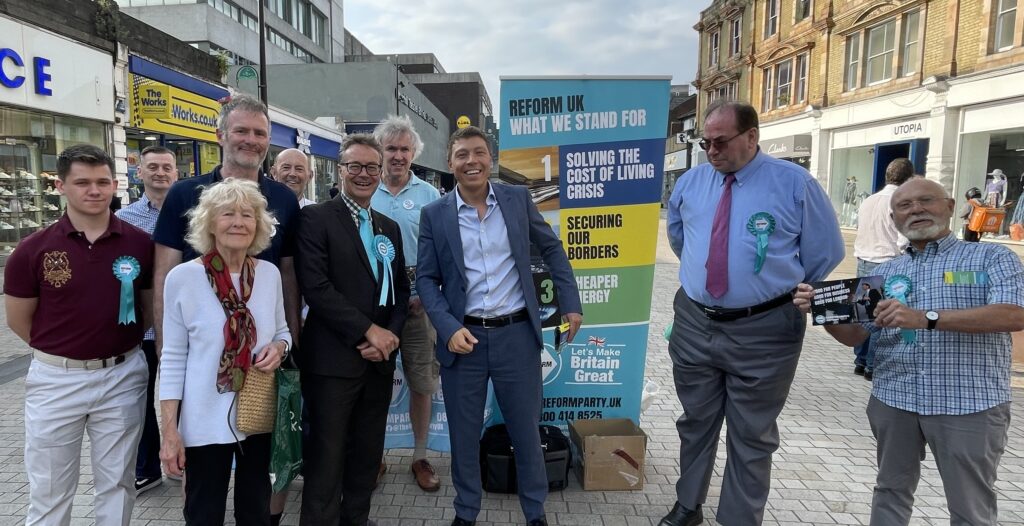 You can also find Reform UK Bromley on Facebook and Twitter, follow Alan on Twitter and email him via [email protected].