Stephen Mcnamara is the Reform UK prospective candidate for Motherwell, Wishaw and Carluke.  We spoke with Stephen last year in his role as a political advisor, below we speak to him about his candidacy.
Can you briefly introduce yourself to our readers.
I'm a long-distance luxury coach driver during my working week, but the Stephen McNamara known more publicly has been politically active for several years now, usually working behind the scenes to recruit potential candidates into the world of politics. For that, I probably owe the world an apology…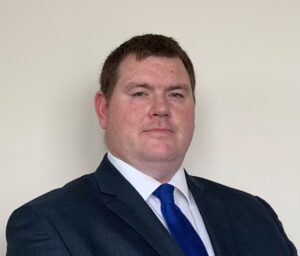 What made you decide to stand for Reform UK?
I felt politically homeless for a period there. I helped a few independents and a new group for about a year or so, but I had been approached on a few occasions to join reform. I was reluctant at first as I knew what happened in the run up to the 2019 General Election and I was sceptical that this would be another repeat of that. I didn't want to waste my time if that was the plan.
Over the following weeks and months, I sought reassurance from the main party leadership, and they assured me that the plan was to oust the incumbent party from government ultimately seek to replace them as one of the mainstream viable options for voters.
The Scottish organiser and colleagues made me feel quite welcome since joining and encouraged me to go through the internal vetting process. I've been approved now as a prospective candidate and now planning my election campaign to reach out to as many people as possible.
You're the Spokesperson for Motherwell, Wishaw and Carluke what's made you decide to represent this area?
This is where I'm based for my other day job. My youngest daughter was born in Wishaw when I used to stay in Motherwell, and I know the area reasonably well. I also know there's still a harbouring hatred of the Tories in the area, but I hope to be able to help these same people understand that labour and the SNP are just as bad and that to effect real change it means voting for something new. There's no bigger proverbial insult to the Tories than voting for Reform!
What do you see as the big concerns for the constituency and what issues do you hope to champion?
Unemployment is quite possibly the biggest issue for many people here. Tory policies from the 80's are still being felt some 40 years later. The previous Labour government was so incompetent that they just made things worse with their constant interference in the economy. With the government switching back to Conservative and now possibly looking like another Labour government again, the people of this constituency are simply being played like a ball in a game of tennis, smacked around the political court with no hope of winning. That's where Reform come in. Get rid of the incompetent two and move this democracy forward once more.
For those eager to help, how can they get involved in the campaign?
In Scotland especially, we still have a lot of ground to cover. I'm only one man after all so I cannot get around to speaking and meeting everyone. Reform is that breath of fresh air needed to revitalise the country's stale economic outlook. Join the growing list of members who are frustrated with the status quo and help in any way that you can. You can also follow me on Twitter at https://twitter.com/StephenMcLbrtrn or find Reform UK at https://www.reformparty.uk/.