The Hampshire Independents are a political party that seeks to tailor efforts towards the specific needs of individual Hampshire communities.  The party does not have a top down manifesto, instead it has a number of principles and members focus on what they believe is right for their area.
We speak with Scott Neville a party founder and the Nominating Officer.  Scott campaigned for both the alternative vote referendum in 2011 and the EU referendum in 2016 believing that it's never wrong to ask the electorate. He is very keen to promote a low tax environment which makes it easy to do business while supporting and encouraging business to do social good.
Scott thanks for your time.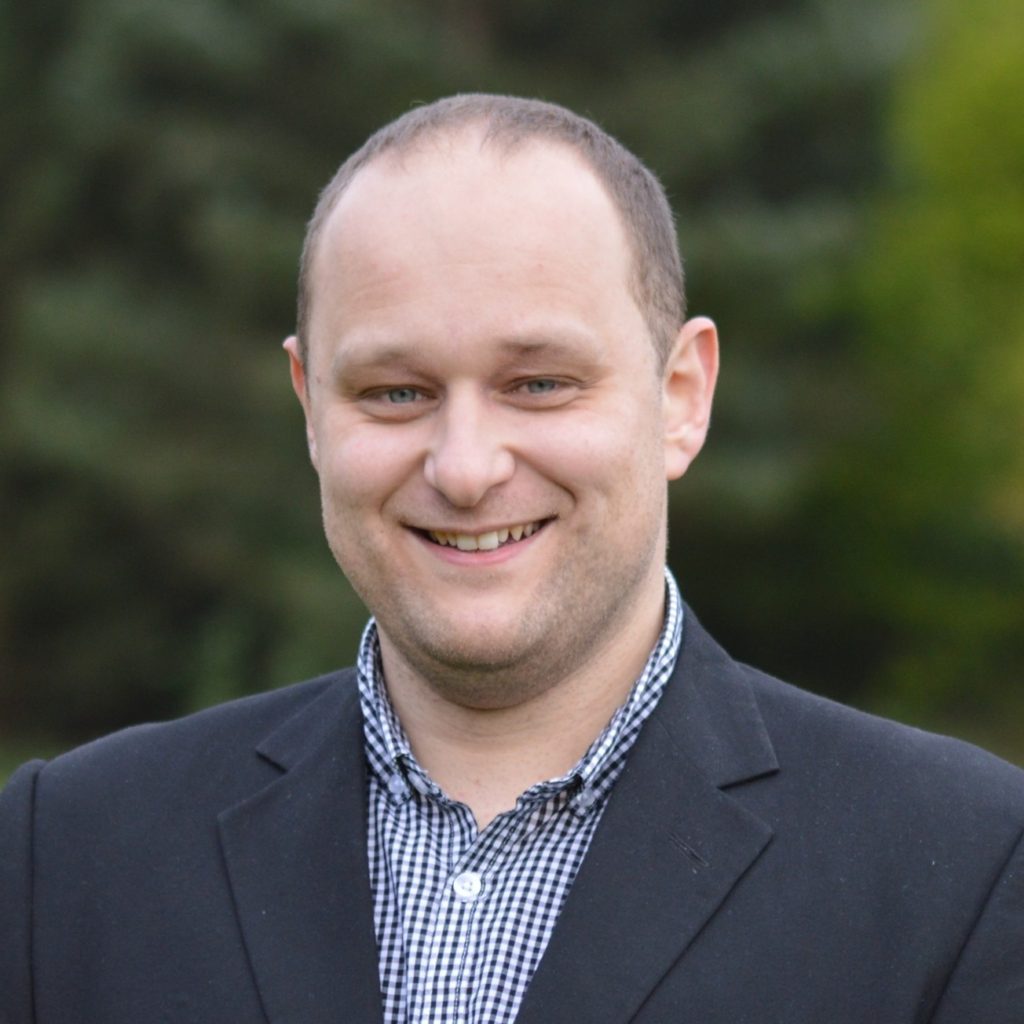 Can you tell us about your political background and what led to the setting up of the Hampshire Independents?
Sure. I have been interested in politics for a long time. When I was younger I considered myself to be a Conservative, but that was about 20 years ago. I would have thought myself a bit of a traditionalist, and I have long thought that people should be as self-reliant as possible. If most people can look after themselves without help, it makes it easier to help those who are unable to. As I got older my views shifted somewhat and today I would sit somewhere between a classical liberal and a libertarian. I have become very socially liberal, and would have no problems with things like three person marriages, and no problem with transgenderism (I honestly don't see the point of even recording gender on most official documents, if you are not hurting anyone who cares?). I have remained fiscally conservative believing we should strive for a low tax economy with very carefully selected public spending and I see no problem with big innovation receiving big reward. Part of this has made me a staunch localist I believe decisions should be made as close to the people they effect as possible.
I have stood for election under the Libertarian Party banner twice, once in a general and once locally. I found I was less happy about this locally, while I still believed in libertarian values, I found there were some issues where feeling was strong and because of the background there was no way forward without involving the council. I would not consider myself an ideologue more of a pragmatist so I was happy to accept in certain specific situations the will of the area needed to override my own beliefs (this might be just getting over a hump, rather than becoming fundamentally statist).
I have known Alan Stone for some years, and we attended a number of events together where we would learn about local candidates and parties. I remember leaving one event thinking "what the heck was that, I am just going to draw something on the ballot paper as I can't support any of them". I was already thinking that national politics should be kept out of local politics, and this cemented it. Alan had much the same view, and that night outside Basingstoke railway station the two of us, plus two others decided to form Basingstoke Independent Group (with a slogan of vote BIG). Over the next few days we spoke about it with friends who were also involved with politics, there were people from all over the county that were interested in having a local party which puts local politics first and national politics were left at the door. While vote BIG was a good slogan, Basingstoke Independent Group was really not going to work for a candidate in Southampton. From that Hampshire Independents was born; a new party with no central manifesto, just a few key intentions with the expectation that each candidate comes up with their own ideas.
The Hampshire Independents principles include 'More visible policing' and 'an infrastructure-first policy on development'. Can you tell us more about what these mean and some of the other principles?
Our principals are there as a starting point for local politics, they are to provide a baseline without getting into specifics. I will talk about the two you have brought up. We have a couple of members who have worked in some capacity for the police. Steve James-Bailey was an officer for over 20 years in Hampshire Constabulary, and I have worked in IT building and supporting some of the UKs policing systems. Between us we have a fair idea of how to keep common crime under control. Both the party leadership, and Steve supported the original Peelian principals of policing; the police should be judged on the level of criminality, not on arrests or investigations or whatever. We both knew that supressing low-level crime (such as anti-social behaviour, shop-lifting, casual drug dealing) can be done by having a visible police presence on the streets. This does not mean loads of arrests, but a degree of confidence that someone from law enforcement will be seen walking up and down trouble hotspots. The objective is clear: to make people feel safer. How this is implemented could vary from town to town; there are plenty of ways to do it from council enforcement officers, to staff paid for by Business Improvement Districts, or PCSO's even local businesses just group funding for security guards. We have no prescription of how this is done, it needs to be tailored to each town.
The other point you mentioned is infrastructure first policy. This is a common complaint that we hear. New developments (be they industrial or residential), go up for planning without wider consideration for the needed infrastructure. Hampshire has capacity problems with processing waste water in some areas, and it is far from unusual to see upgrade works as part of a planning application, but then delays happen and the upgrades take longer than expected. We also see this with traffic. Often, new smaller developments are tacked on, and they can have a significant impact on the existing residents. We don't think this is right, yes we may need new developments but it should not come at the expense of existing residents, any infrastructure improvements needed should come first. As with our principles, what matters locally is up to each candidate to decide depending on local needs, there will be different infrastructure problems across the county and we will not have a one size fits all policy.
Our other principles are:
Doing what is right for your area first
Support for local apprenticeships
Work to improve recycling, both in where its processed and how much is collected
Borough councillors to return their basic allowance to the community via charity (expenses for travel, food where relevant can be claimed, any additional committee work would be paid)
Support local businesses, buy locally
Encourage start-up business where possible
Council-controlled social housing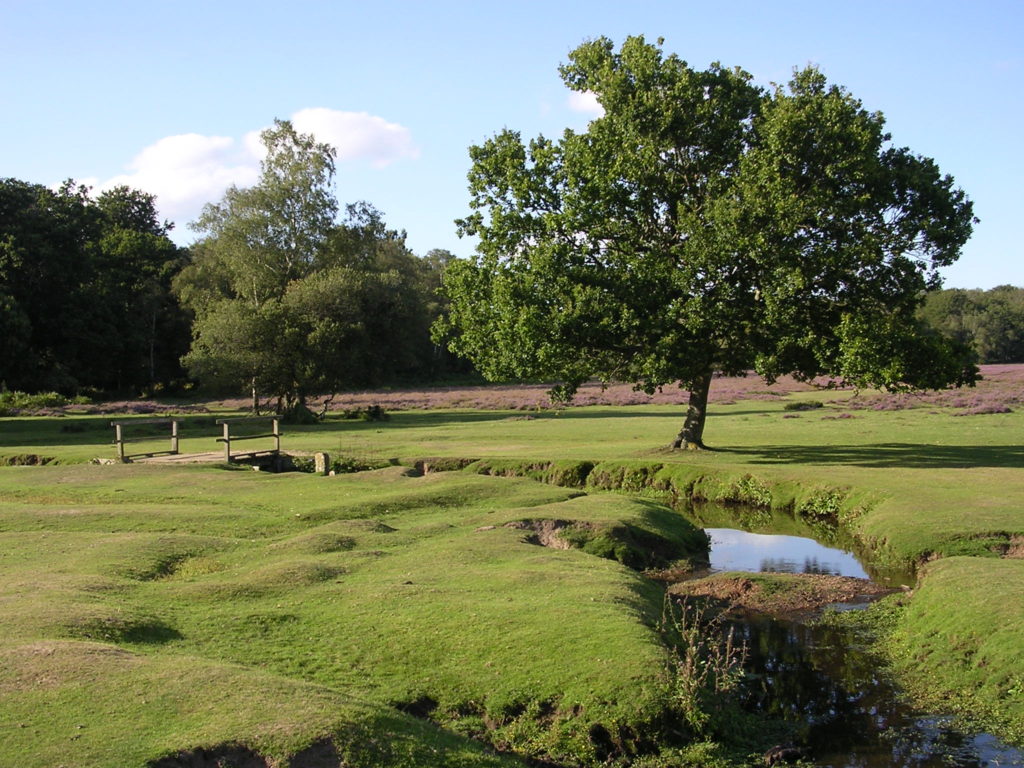 For those not familiar with Hampshire politics, what are the big issues in the county?
There are 3 main issues really:
Policing
Development
Town Centres
To explain a little more. Hampshire is a really tough county to police; Hampshire Constabulary is responsible for 2 counties, Hampshire and the Isle of Wight. Most multi county police forces (Thames Valley for example) don't have to deal with the sea separating the two counties. During a major incident allocating resources from say Reading to Slough in Thames Valley is very easy, it is just a drive up the motorway. Allocating resources from Portsmouth to Cowes is not easy as a ferry needs to be involved. Added to this Hampshire is a big mix of urban and rural areas. Southampton for example, is a major city with one of the UK's busiest ports. We also have Portsmouth, home to the Royal Navy and another major city. This is combined with parts of the South Downs National Park and the Hampshire Downs one of the breadbaskets of England. We therefore get a big mix of both urban and rural crime. Hampshire Constabulary is also considered one of the lowest funded police forces in the country; other forces are able to increase their income through the host force model with other specialist agencies, (such as hosting counter-terrorism units, or serious fraud units). Other forces like the Metropolitan Police are able to increase their revenue by licencing their brand through things like children's detective sets. Hampshire lacks both of these, so there is a real struggle with funding. As a result, most minor crime is simply not investigated and this has a real serious impact on the public's perception of the police. You often hear things like: "the police just don't care about burglary", can you imagine how awful that would feel? Knowing that someone broke into your house, went through your most private possessions, and the police just don't appear to care?
Development is another one that comes up time and time again. Hampshire has good rail links with London, a decent port in Southampton and generally a well educated workforce. The north of Hampshire also brushes the M4 corridor which is the silicone valley of the UK. As a result, we see some very high house prices here (not London high, but still high), but with loads of countryside developers are very interested in getting massive plots of land for big new developments. In my area of Basingstoke, it often feels like an overdeveloped version of "what have the Romans ever done for us"? "Well apart from the extension of Beggarwood, the development the other-side of the A30, the building on the football club, the new houses in Brighton Hill, the new houses by the Hospital, Merton Rise, the development of Basingstoke Golf Club and the 10,000 houses in Manydown, what developments are there?…. The 10,000 houses proposed on the Portsmouth Settled Estates, and don't forget the Motorway Services". I do understand people need places to live, but we also really need to think about the road infrastructure to allow these people to do simple things like get to the shops. We also hear about the climate emergency, but this does not appear to matter when there is concrete and tarmac for houses to cover all those plants. The same is true with some of the solar farms, there are numerous proposals to put solar farms all over the county, so we can burn more fossil fuels importing food rather than growing more food here.
Town centres are another big issue, most of the town centres have seen slow long term decline shops moving out and part of them becoming deserted. Basingstoke, Andover, Alton, Fleet, Farnborough they all have parts of the town centre where shops just close up. Now there is a number of factors that cause this and the council cant just "fix it" by charging less rent, in many cases the council only owns a handful of buildings. Parking is a big problem that we have put a lot of effort into. Both the party treasurer (Spencer) and leader (Alan) have had articles published in the local papers and have written for us about the problems with parking. Its simple things like parking machines that don't work, overactive parking enforcement and extra charges for using a really slow app or telephone service. People just think well its not worth the agro going into town, I will just order it online. This is not good longer term as the town centres will die and all the jobs that go with it, we have seen some big names go this year and there is a more subtle changes to, for example Argos is disappearing slowly and the town where I live has seen both their Argos stores close.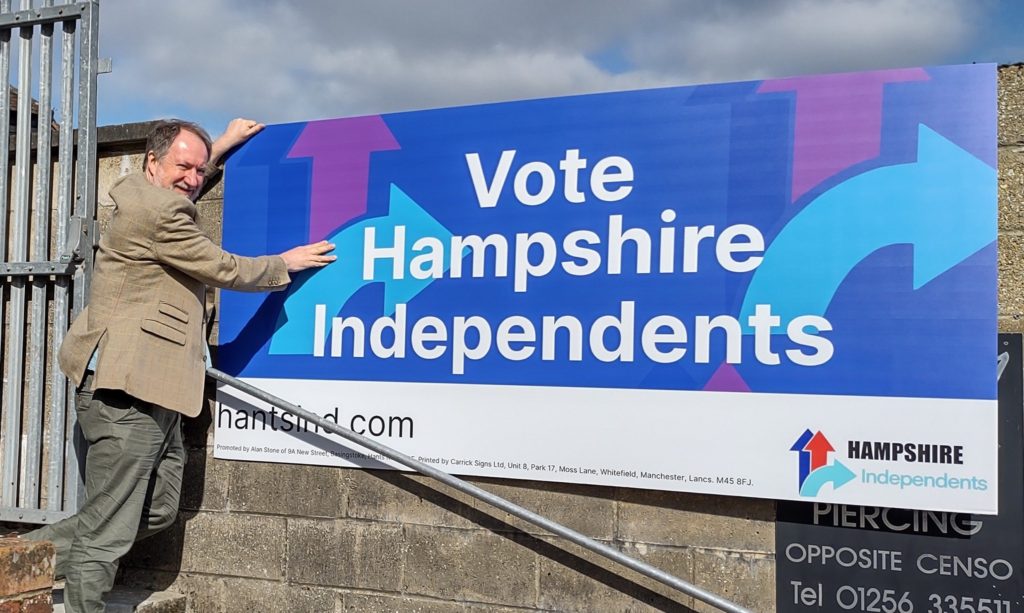 What are the key issues that gain the party support, and how do you go about campaigning?
This is a hard question to answer, as the name suggests we are independent candidates! There are some very local issues across the county which are important. Being connected to the local area and not having to answer to a big party machine is one key thing that gets us support. One of our strongest messages is that all our candidates do what is right for an area, rather than having a one size fits all policy. This gives our candidates great freedoms too, as they campaign on the things that matter, though some people do find this confusing that we can have two candidates who are campaigning for different things.
We do a lot of different campaigning, we do the traditional things like canvassing and delivering leaflets, we also have a strong social media presence. We tend to identify specific issues that matter locally then pursue them and try to bring attention to them in the press. For example we have been in the local press three times now over the car parking changes going on in Basingstoke. These are great as we can make real positive change without being elected, you don't need to win an election to be able to hold the council to account when they are hurting motorists…. You just do it.
We are slowly coming out of lockdown, what are your thoughts about the lockdown, possible ongoing controls, and how we recover?
Lockdown is a complex one, in short I don't really think the lockdown was a good idea. There are a number of reasons for this, firstly it created mass participation in a delusion, the three weeks to flatten the curve was clearly nonsense, it was nonsense the moment it was said and it was known to be nonsense. However for some reason the public generally participated in the mass delusion and got on board with it, and the government saw this as fantastic we can just lie and as long as there is enough panic people will accept it. The big problem is, once this has been done once, it can be done again and again. The modelling that was done which lead to the lockdown was truly awful and the people involved should be ashamed, any real scientist will tell you that your results should be repeatable and it would appear the results from some of the scary models were not reproducible. The lockdown itself I can see why it was done, but I think it was done without thought, it has shifted our understanding of responsibility. The state has accepted the role that it is responsible for our health and safety, this is not a good thing as the individual is no longer responsible for themselves and we should all know that collective responsibility means no responsibility.
People are much smarter than most give them credit for, there is a reason humans are the most successful species on the planet and part of that is that individually we can evaluate information and risk. We should be polishing those skills so that people are not dependent on the state, we need people to be able to handle situations that come up so they can put a situation right when big daddy government is not there to tell them what to think.
In terms of coming out of lockdown, I understand there will still be a need to self-isolate should someone be infected. Quarantine I have no problem with and that should be encouraged. Who knows about the vaccine, I urge everyone to consider widely the risks they are exposed to, for some that will mean get the vaccine as fast as you damn well can, others it may not. On the positive side I think this has forced some positive changes, more people will have the chance to work from home than they did before, this wont go away now and this will hopefully give some more time at home or with the families. It will change the economy forever and the high street is likely to see some very hard times ahead. I have thought a massive change to the high street was always coming, I think a lot of the big shops we have know will go and the high street will end up with lots of smaller but more specialist shops. This may have just forced its hand.
Personally I would like to see tax breaks for start-ups and smaller businesses particularly those in the service sector which has been hard hit. I am not convinced by things like eat out to help out, I was of course pleased to be getting a cheap breakfast at my local café, but I was going to go and support my local independents regardless, it did nothing for the people who are terrified to leave their front door and a half price McDonnalds is hardly a responsible answer when obesity is a massive risk factor with corona virus. I would like to see gyms be VAT free 6 months along with hotels, theatres and cinemas. Business rate relief and relief from BID levies for those non-essential businesses which have been closed for so long too. What I would like most of all is the government to give some degree of confidence that lockdown will never happen again, to ensure that there is no risk to those that want to start their own store, sadly I am aware that will never happen.
If you had 3 things that you could change in Hampshire or at a national level, what would they be?
I think I would like to see a big shakeup of the way the public sector buys from the private sector.  No one is talking about the NHS building their own computers, or the police building their own cars so regardless of how pro nationalisation you might be there will always be a need to go to the private sector for some things. I have seen so much waste and so much nonsense in public sector procurement it truly is incredible how much money goes down the pan.  That needs a massive shakeup, almost at the level of binning it and starting again.  This is more of a national issue than a Hampshire one.
I would like to see an end to excessive overdevelopment of Hampshire's green and pleasant lands, I am very proud to be from Hampshire (I even went to university in Portsmouth, so I have never lived outside the county). I understand people need homes and we do need to do more with renewable energy, but I also think we should try and keep food miles down. Hampshire has some fantastic agricultural land and just building houses or covering it all up with solar farms is just the wrong answer, we can grow plenty of food here which only needs to travel tens of miles, we should make the most of that.
I would like to see better consideration given to cyclists, essentially make the busy town centre roads wider so that cyclists and drivers can get along with each other. I am a cyclist myself, I think I have racked up over 10,000 miles in my bike now, I don't think cyclists should be on the pavement, I can get to 30mph on some roads, that's lethal to a pedestrian and the same speed as the cars. I should be on the road, but make them wide enough for the cars to get past without causing a fuss and I think we will all get along better!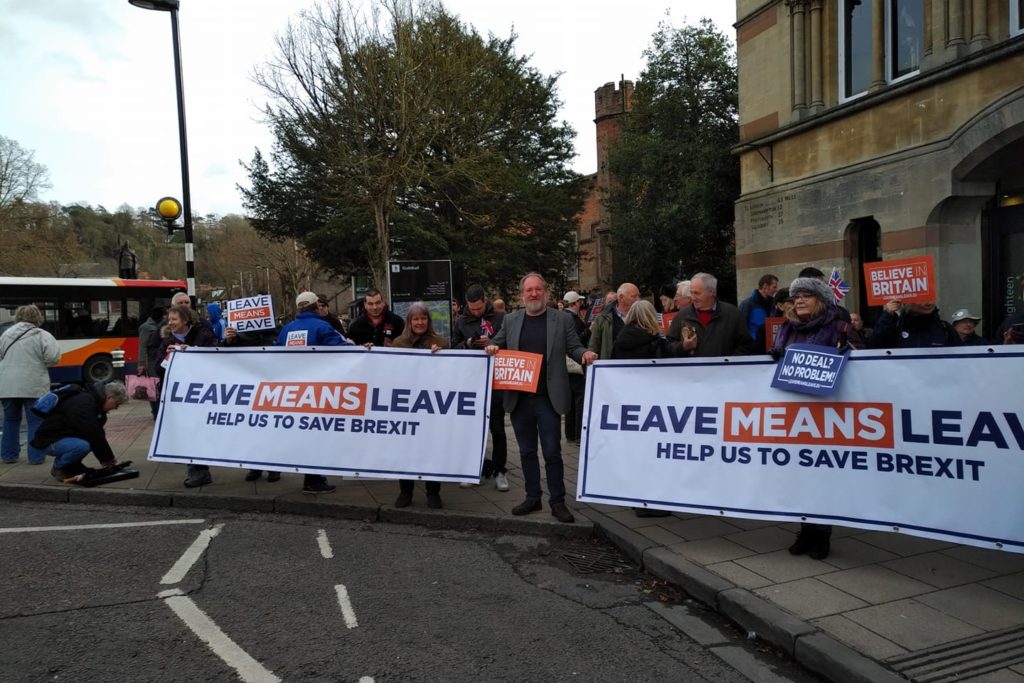 Any parting thoughts you would like to share?
Just one, I think people get over excited about politics.  I hear of people that are no longer friends over the EU referendum or voting red or blue or whatever.  If you are at that level you are an ideologue there is no point in anyone having a sensible debate with you because you are beyond that.  The whole point of politics is that we can discuss and debate our differences and yes we wont always get what we want, but its better than going to war with someone.  I was a campaigner for Vote Leave and my partner of 3 years was a strong remainer, we are still together and still very happy.  I do get people ask me how this can be, and I always say the same thing: because we are adults, we can have a sensible conversation with different points of view and we don't always agree, but its fine.  So my parting thought, if you are not an adult don't get involved with politics as it wont make you happy.
Scott can be emailed at [email protected] and is on Facebook at https://www.facebook.com/ScottNevilleIndLib.  The Hampshire Independents are online at https://hantsind.com/ and on Facebook at https://www.facebook.com/hampshireindependents.