The Hampshire Independents are a party of people who agree on core principles but stand as independents.  We spoke with Scott Neville who is standing for them in the Oakley and The Candovers ward of Basingstoke & Deane Borough Council.
We have previously interviewed Scott about the party and he has been on our Podcast. 
Scott thank-you for your time.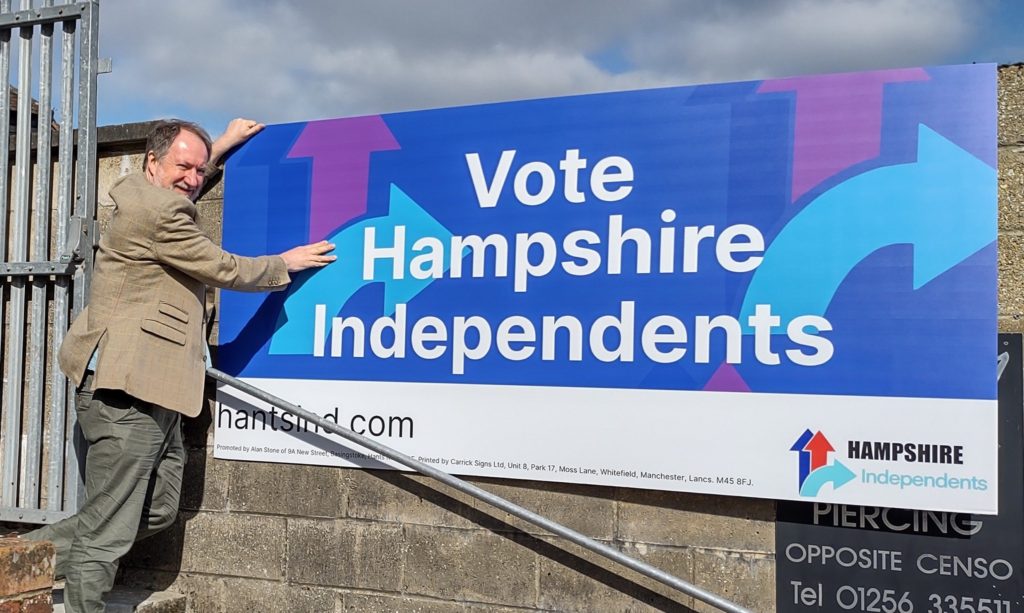 Tell us a bit about yourself and your party?
I have been involved with politics for some years, the EU referendum was when I started campaigning properly. Strangely, I was never in favour of the EU referendum; I would like to see many more referendums on a whole host of issues, but I was concerned that the country was not ready for a binary choice on such a complex issue. I have lived in northeast Hampshire all my life, 28 years living in a little village just outside Basingstoke, and 8 years living in the town. In the past, I have supported the Conservative party and stood for election twice under the Libertarian Party. I believe that everyone has the right to live their life as they see fit, providing they do not hurt others.
I don't believe the world can stand still, the world is constantly changing and will continue to do so regardless of what we might wish. I believe in evolution over revolution, we need to make changes slowly to allow people to adapt, and to avoid leaving people behind, but also to make sure we don't destroy the good. I am perplexed by the green movement which is obsessed with concreting over wildlife for red brick houses, covering the fields in black solar panels and erecting white wind turbines. None of which involves the colour green.
We formed the party as a group of people who formerly stood either as independent candidates or for minor parties. We discovered how much the system is skewed against those candidates. We exist to try and bring some of the bigger party advantages to independent candidates across the county. Candidates can stand on whatever issues with wish – each candidate must come up with their own ideas. We have a team of people who know technology, marketing, investigations, print media, public speaking and campaigning. We don't tell anyone what to stand for, but we make it so much easier when you can call someone up to ask how to complete the paperwork, how to deal with a press interview, how to design an eye-catching leaflet, how to canvass, etc. We host regular socials to help everyone get to know each other, between us we have people who run businesses, former police officers, people who work for large companies, young people, older people and everything else in between. We truly believe that by staying as individuals but sharing our skills and knowledge we are greater than the sum of our parts.
You're standing in the Oakley and The Candovers Ward, can you introduce the ward to us and what you can bring to the area?
The ward is a sizable rural ward to the west and south of Basingstoke. Oakley is by far the largest part of the ward and it includes many smaller villages and is part of the Hampshire Downs (one of the bread baskets of England). The ward really highlights the differences between urban and rural living. Critical national infrastructure (London – Southampton railway, London – Sailsbury railway, M3 & A303) all run through the middle. Popham airfield to the north of the A303 and Ultrafast 1000 Mbps broadband are available in parts of Oakley. The ward also has very rural communities with houses that are not connected to mains gas or sewerage.
I think the main concern in the area is over development. We already have 500 occasions a year where sewage is pumped into the local rivers[i] and the river that runs through the town has poor ecological status[ii]. Oakley is very close to the new Manydown development which will bring potentially 10,000 new houses to Basingstoke right next to Oakley (though not in the Oakley ward). Then there is the Hounsome Fields development which is almost complete adds another 750 houses there, then there is the Golf Course development which is underway right over the road from Hounsome Fields. Various other smaller planning applications exist to fill up the countryside with more houses. Still that is not enough for Basingstoke Council, with various other options for up to another 19,000 houses under consideration, many of which are very near Oakley (potentially 2,500 in the village of Cliddesden). My concern is without some radical improvements to the infrastructure what will we be doing to the rivers?
Basingstoke and Deane Borough council have declared an "Ecological Emergency"[iii]. I would really like to know what they think is endangered? Is there some concrete worm, house spider or sewage slug that we really need to be taking care of? Despite topping the leader boards of local councils for house building, the relentless push of concrete must continue according to Basingstoke Council.
My key aim is to try and put the breaks on this obsessive overdevelopment. I was brought up in a small village and I know exactly what it is like to be priced out of that village (regardless of how much you might want to stay). That cannot be fixed by destroying all the villages with more houses. Cliddesden for example has just over 100 houses currently, do they really think it won't be destroyed by an addition of a mere 2,500 houses?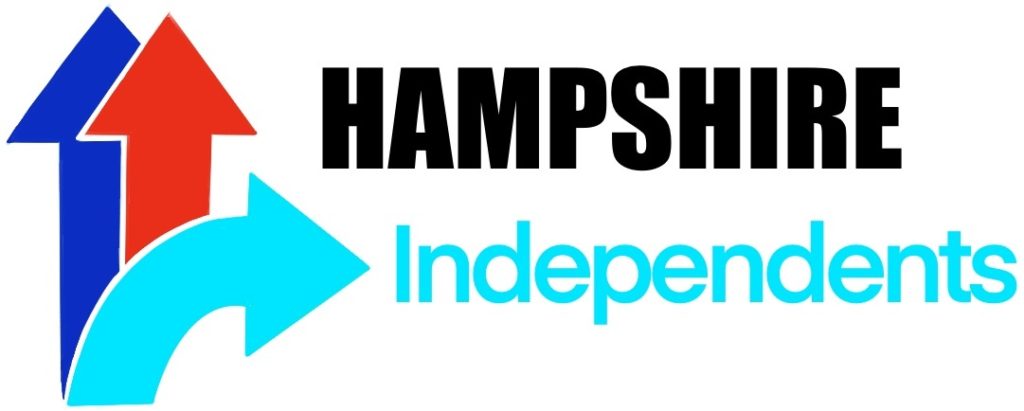 More widely what would you like to see change at Basingstoke & Deane Borough Council and across the borough?
Simple really, we need to stop seeing concrete and new housing development as the answer to everything. I think the top of the town really needs a bit of a rethink, once the centre for shopping in Basingstoke, now forgotten side street to Festival Place. The big problem is that the top of town lacks speculative shops, you go there for a reason (like to go to the Bank, the estate agent or takeaway) then you leave. It is not a place you go looking round which gives it a deserted and abandoned vibe. The council could do some good here, taking ownership of some of the abandoned units (such as the post office or Lloyds Bank) and turning them into smaller retail units with lower rents for shops. The upstairs could still be converted into flats (as is being done now), but something to help spread out the shopping rather than it all being rammed into Festival Place (which is impossible to get into at Christmas due to the traffic queues clogging up the town).
I would also like to see better access to the re-cycling centres, we have seen fly tipping go up thanks to decisions made by the council. One of our researchers[iv] discovered that less than 1% of fly-tipping incidents lead to a successful prosecution. We need to find a better way to address that, but in the short term I would like to see more availability at the recycling centres.
During Covid Hampshire County Council introduced a booking system for them, I don't think we need to get rid of that as it has a positive effect on the number of people queuing, Wade Road used to be a nightmare with cars queuing. Needing to book two days in advance is a pain, my fence does not collapse with two days' notice! Sometimes people need to use these services at short notice, so being able to book same day (subject to capacity limits) would be very useful. Perhaps coupled with a fine for those that book slots who don't turn up.
How can people find out more or get in touch if they want to get involved? 
The party is on Facebook and Twitter. We have our website which outlines more about us, our founders and some of the basic principles we follow (we also have a series of opinion pieces from our candidates and supporters) https://hantsind.com. You can always email me to [email protected].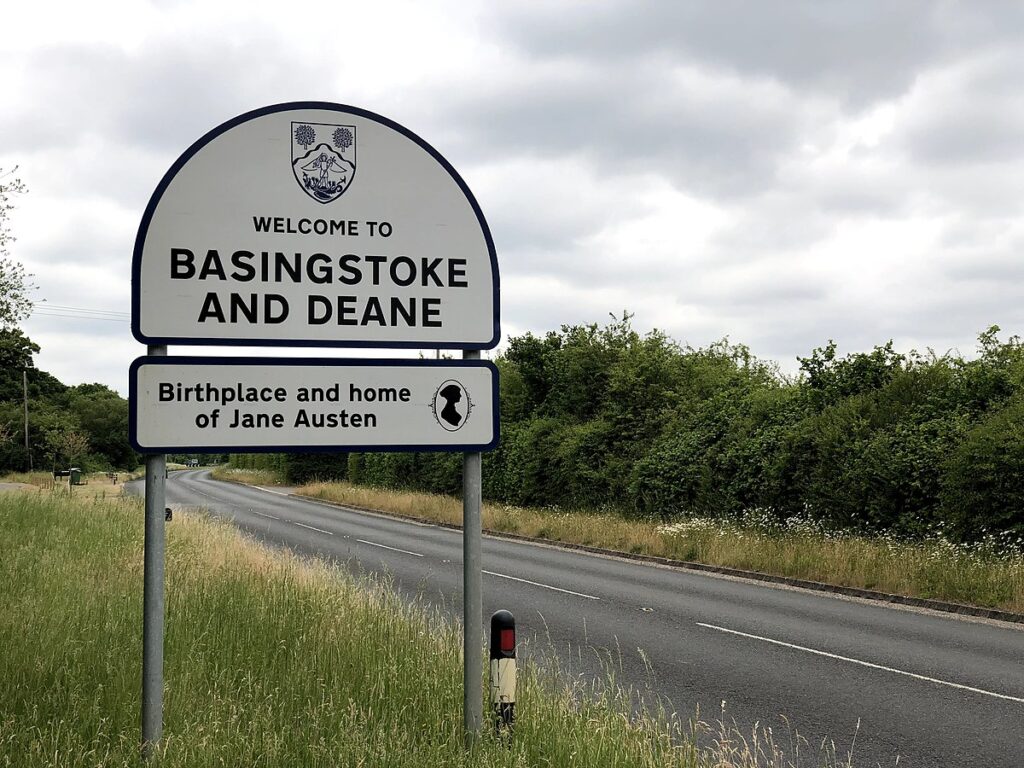 ---