Never let it be said the Croydon Constitutionalists don't work for their readers. In early December Mike Swadling undertook the sacrifice of visiting Australia, to be able to share some thoughts on their politics with you, and ok take in a little sun. Indeed the title of this article is translated from the Latin state motto of New South Wales, 'Orta recens quam pura nites'. It's fair to say this is an incredibly appropriate motto.
I had hoped to meet-up with the, or a Libertarian Party in Australia much as I have previously in the US making the sacrifice of a visit to the Libertarian Party of Orange County, California. Sadly I was not able to get in touch with the party, partly because there isn't much of a separate libertarian strain of Australian politics, indeed only one member of the federal parliament describes themselves as a libertarian, although a couple do descript themselves as Classical Liberals.
This might be partly because politics on the right in Australia is already coalition between the Liberal Party, the main centre right party and more city based and the more country based National Party. This coalition does allow for a more broad base for people on the economic right. It may also be partly because voting is compulsory, this results in turnout often around 91% (a $20 fine for not voting in federal elections) and a centralisation of parties.
At a federal level the general election held in May 2019 resulted in a big win for the Coalition in both the House of Representatives and Senate. This came as a surprise to the national and global media, in the same way that Brexit and Trumps wins came as a surprise. That all too often the media lives in a bubble that doesn't speak to the people who voted., Leave, for Trump and for the Coalition was all too evident in their reaction to the win. Indeed I have written and spoke about this before citing how in 2013 the Ozzies BBC, the Australian Broadcasting Corporation, journalists were surveyed with 41% saying they would vote Green, 32% Labor and just 14.7% for the Coalition. At the next Australian general election the Coalition received 45% of the vote, and the Greens just 8.6 percent. If you're interested in knowing more about the Federal Elections I would recommend Helen Dale on Triggernometry after you have finished reading and sharing this page with you all friends of course.
New South Wales
My first encounter down under with Australian politics was to discover this delightful poster on a lamp post in Darling Harbour, Sydney.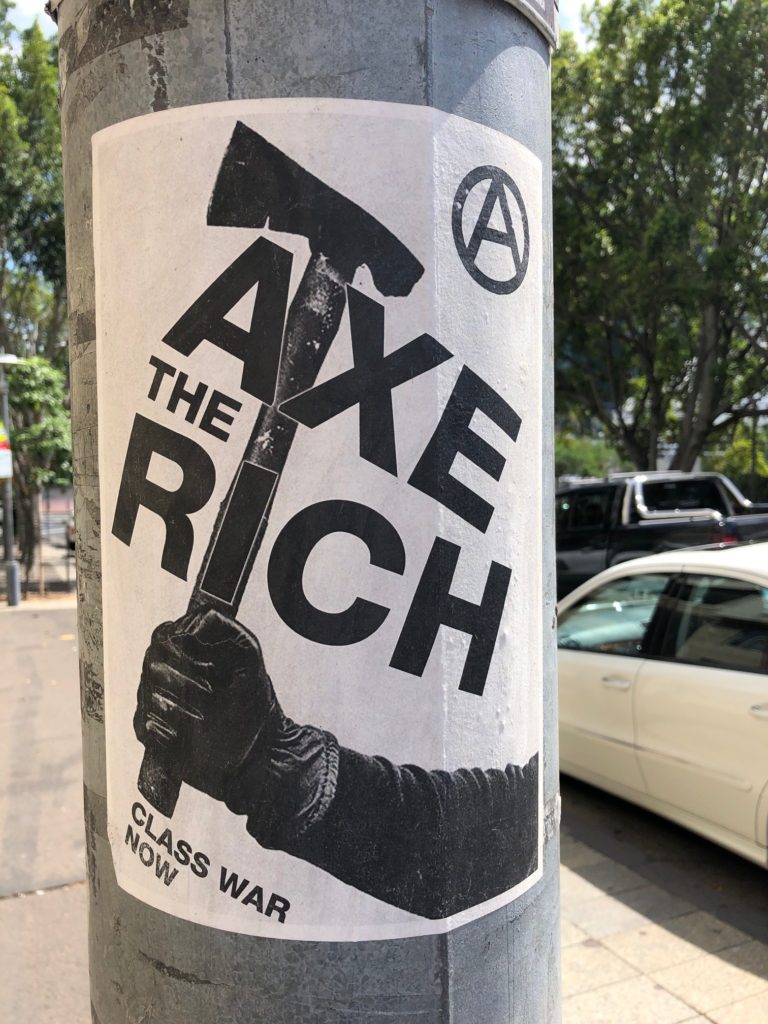 I wondered if Jeremy Corbyn worried about his impending election defeat had escaped the country early. Being in an area where property prices start around the A$1.5million mark (~£750K) and increase quickly, how are these people not already the rich? Maybe the Islington set had joined me?
My next encounter was a protest against the Carmichael coal mine, set-up in Queensland. The Stop Adani group appeared to be protesting a private party at Luna Park on Sydney Bay. The protest was peaceful and from the harbour ferry looked fairly good natured, if a little loud.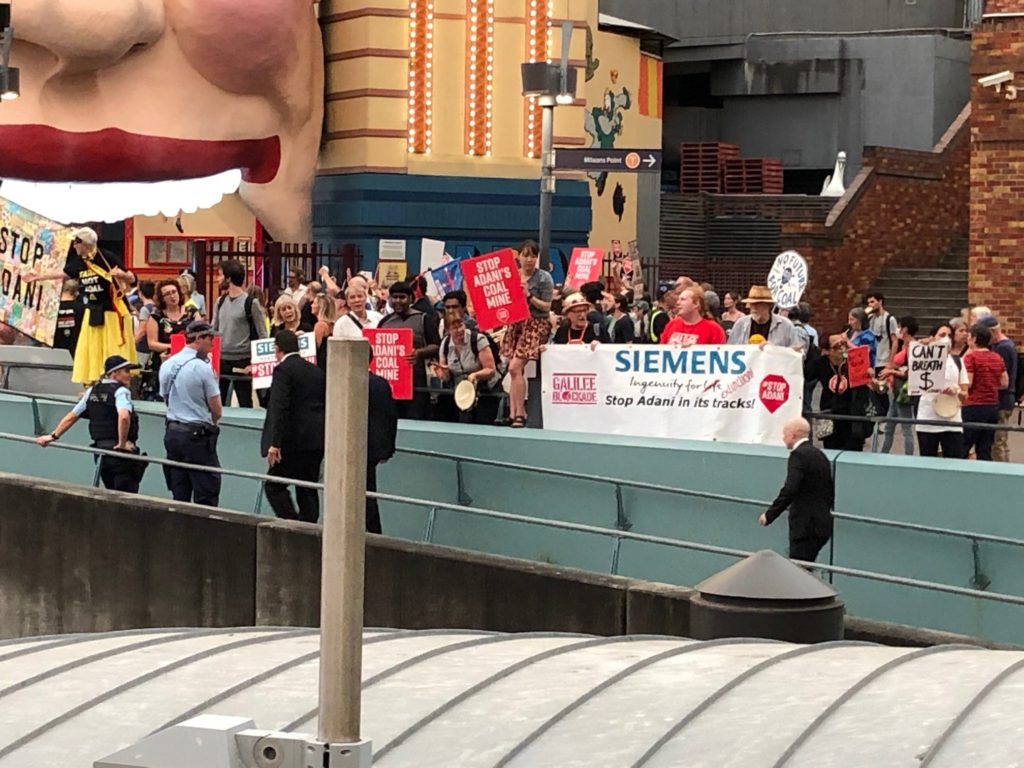 A country that has had 28 years of economic growth can afford some environmental protests. However much of that growth is based on the sale of natural resources including coal to the ever hungry Chinese market. The fact that the protest wasn't better attended may be in part because Australia has recently recorded its second straight quarter where the economy shrank on a per capita basis. Uncertainty is also growing because of increasing property prices which are pricing people further away from jobs. A private coal mine provides well paid jobs, available to people with a range of educational backgrounds and jobs that can't be exported. What's not to like about that.
It's safe to say most people didn't pay too much attention to the protest preferring to enjoy for view of Sydney Harbour Bridge and Opera House.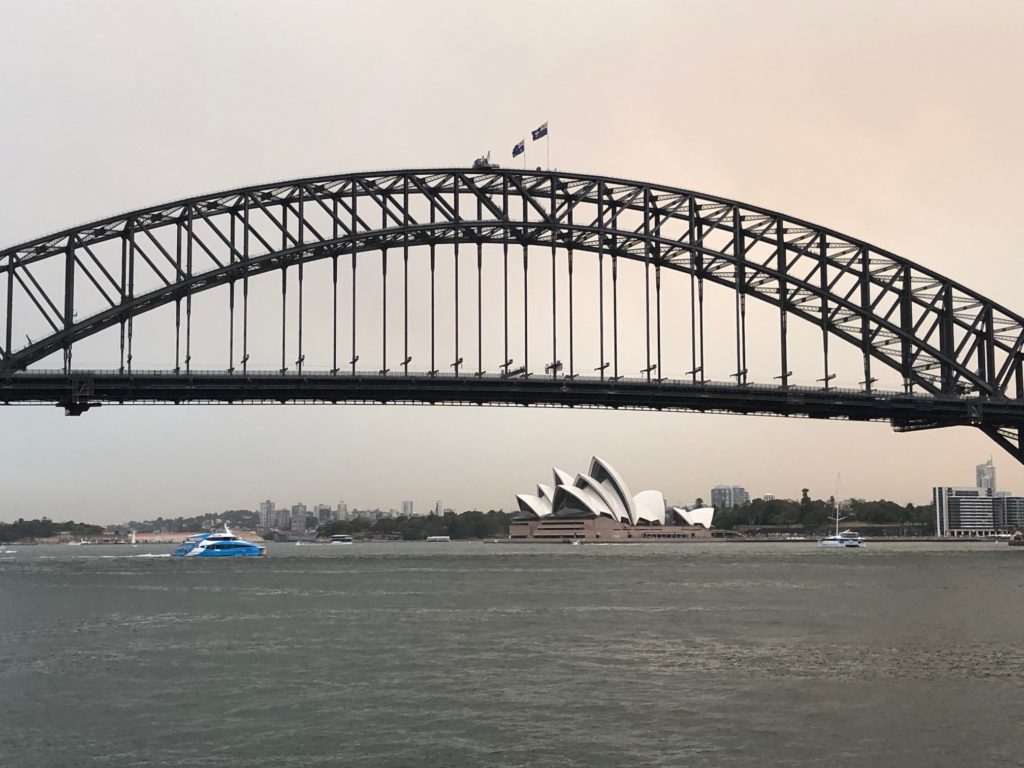 Fair dinkum
By and large the Australians I encountered where not that bothered by politics. In a country where the weather is hot and life is pretty good, who can blame them. One of the immediate things I noticed about Australia was the lack of Police. Not that it felt like they were needed, it was in my limited experience a country at ease.
There are challenges, not least because China looms large. Chinese millionaires and billionaires are understandably keen to move their wealth out of the communist state. This has led to a major property investment in Sydney and the city expanding with new blocks of flat around railway stations in the suburbs (much like London) paid for with Chinese money. This change to an area creates some concern in areas that were full of detached Australian houses, but thankfully no real backlash. Chinese students are another area of concern. Australia has 208,000 Chinese students, this brings in much income to the universities, but also means something like 10% of all students are from China. This number is large, really large in a country of 24 million people. Walking around Sydney and Melbourne you are aware of the Chinese influence. Australia is a nation of immigrants and blends a variety of peoples into being Australians exceptionally well. It needs to continue the self-belief to do that.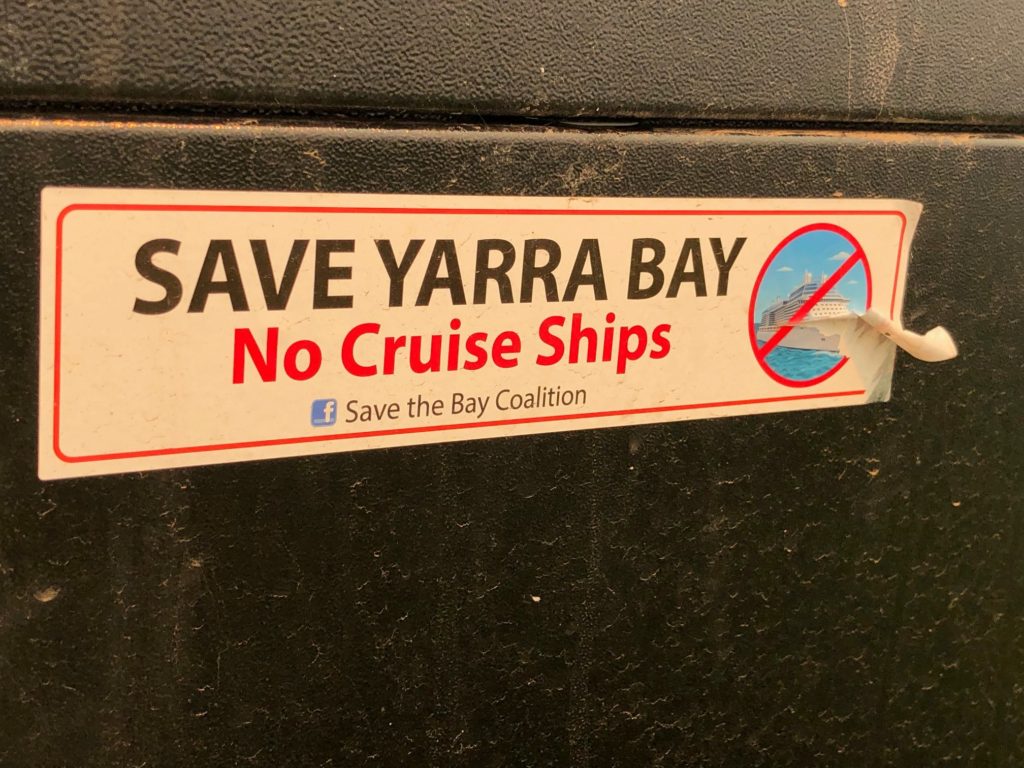 The expansion around Sydney is causing problems many of us in Croydon understand as the previous suburbs become part of the city. An example of this and the part us Croydonians might not understand is at Yarra bay. The bay which is part of Bottony Bay where Captain Cook first made land in Australia, is at risk of becoming part of a port for visiting cruise ships taking people to Sydney. The locals are unhappy, and at 8 and a half miles from the CBD (Central Business District where the main attractions are) it does seem an odd choice. However Sydney Bay is busy and often has a few cruise ships in it. Whilst maybe not this solution, it's easy it see the need to change things. The tricky part for Croydonians is imagining the River Wandle over burdened with tourists.

The woke crowd is around in Australia. In the public buildings there is always someone keen to acknowledge the traditional owners of the land. In the many zoos and wildlife parks you are constantly told how everything is endangered. With a population density of 9 people per square mile, I suspect many species in Australia really aren't. Checking the numbers for Koala Bears, you see estimates from experts in the range of 329,000 to 43,000 with doomsdayer predictions rather than any sense of actual facts. The Immigration Museum in Melbourne was painfully politically correct, but the Shrine of Remembrance was both fitting and proudly patriotic.
But Australians are by and large unaffected by it all. At one stop in a League Club, talk turned to the Australian Marriage Law Postal Survey. The government pledged to facilitate a private member's bill to legalise same-sex marriage in the event of a "Yes" outcome. It's fair to say most of those around needed to be reminded of the vote. The outcome was 61.6% in favour of same-sex marriage. Largely the people I was with didn't feel strongly about it, and felt free to talk about the pros and cons of the decision without entrenched views in a way you couldn't imagine happening in London. Rather than taking a strong stance on the issue they were more interested in ensuring your reporter had another pitcher of VB. Rather than make my excuses and leave, I felt best to stay to ensure I was a gracious guest and good representative of the mother country.
The League Clubs and Returned and Services League of Australia Clubs (RSL) are interesting places, supporting respectively rugby league clubs and former service men and women. The clubs are often major venues with a mix of places to eat, drink, be entertained and importantly gamble! The Pubs as we would think of them are often called Hotels due to historic licencing laws. These clubs are the main entertainment venue in the sprawling suburbs.
One welcome input from politics was Hawke's Larger. Bob Hawke was the Australian PM of much of my childhood. Many Australians reasonably blame him for the move from a laissez-faire Australia to today's more overtly taxed and regulated nation. However the larger was great and policies aside, we can all only wish all political legacies taste so sweet.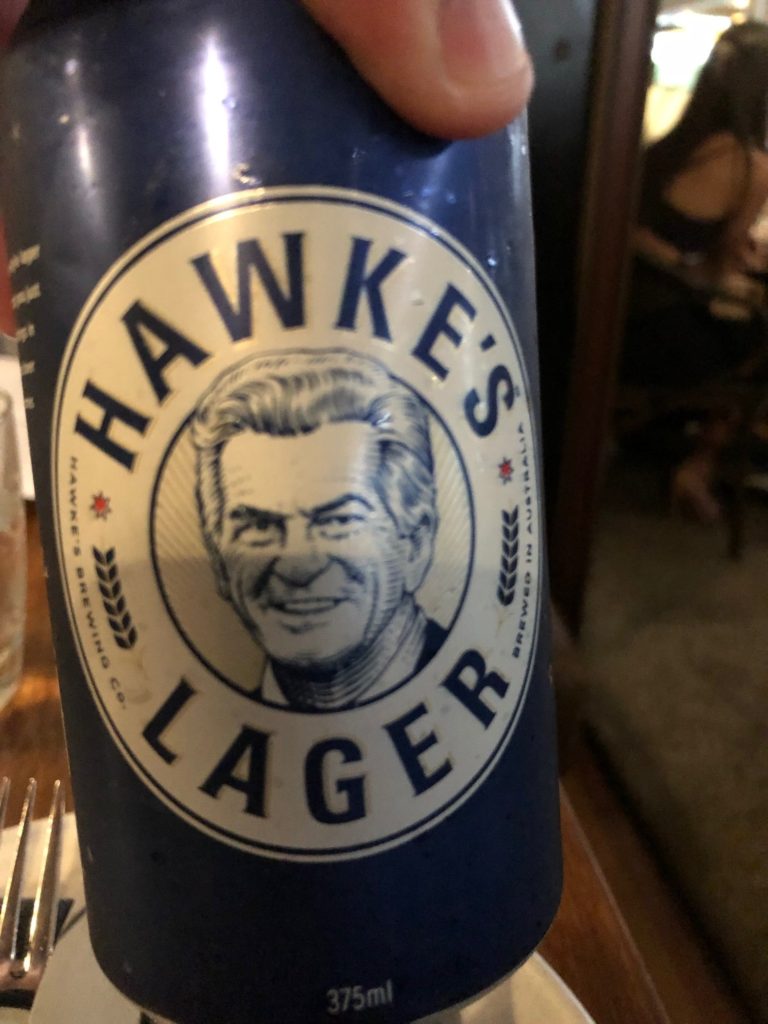 Parliaments
Australia is a federal nation. Each state and territory has significant independence from the national government in Canberra. So each state has its own parliament.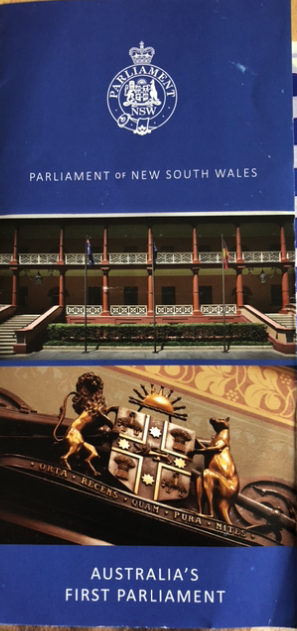 My first visit was to the New South Wales Parliament in Sydney. At first glance you will notice how similar to the UK parliament it is. The parliament is split between the Assembly and Council. These broadly represent the equivalent of the House of Commons and House of Lords. If you weren't clear about that correlation the Green and Red benches and carpets make it clear. On top of that the fact Hansard take notes in parliament and the Assembly calls out Stranger in the House if they see a non-member cements the deal.
They admit they copied the model from the UK. The Britishness of the founder members and the honouring of the Queens visit make it clear how closely we are aligned. The Assembly currently has the Coalition in the majority, members are elected in single member constituencies using a preferential system. The Council also held by the Coalition is elected by proportional representation in which the whole state is a single electorate. Could this be a better model for the UK to import from the former colony?
The NWS Parliament council chamber is quite small, frankly as it should be. It won't come as a great surprise the Parliament building keeps expanding as its members 'require' greater space and acquire greater powers.

The Victoria Parliament in Melbourne, also models itself on the UK parliament. My reputation preceding me meant I was granted a private tour, or no one else turned up on the day. I will let you choose the reason.

Victoria and specifically Melbourne split themselves from New South Wales in 1850 and a rivalry (bordering on contempt) still exists today. Victoria is politically to the left of New South Wales. The current government is Labor with a large majority in the Assembly and being the largest party in the Council. As with New South Wales the Assembly members are elected in single member constituencies using a preferential system. The Council is elected from multi member super constituencies. The more proportional system leads to some smaller parties like the Shooters, Fishers and Farmers Party, Justice focused on "putting victims above criminals", Animal Justice Party, Transport Matters Party opposed to the deregulation of taxis, and The Reason Party a "civil libertarian alternative" formally known as the Australian Sex Party.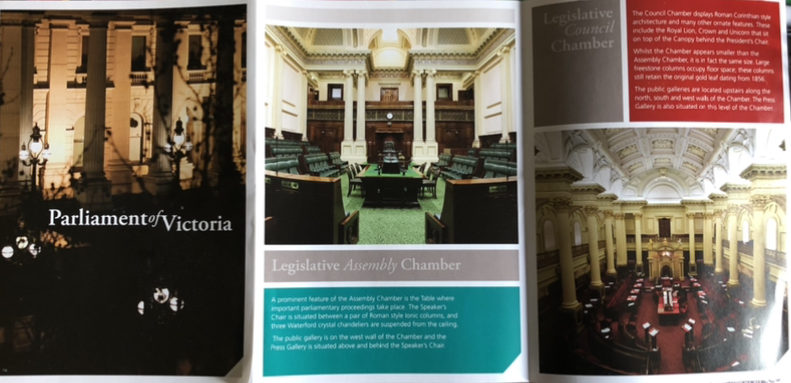 This leftness of Victoria has seen a more 'progressive' set of laws from the parliament. My otherwise excellent tour guide was keen to point out that the Victoria Parliament was the first to pass laws for seat belt use and to allow assisted dying. As if infringing liberty and making suicides easier were positives.
Still the parliament is representative. Despite moves to 'collaborate' and align laws across all the states in Australia, as we find leaving the EU, more devolved power at a local level, meeting the different needs of different areas is immensely positive.
Sports Mad
The last sacrifice your intrepid reporter undertook was to tour the MCG (Melbourne Cricket Ground) the 100,024 capacity home of Australian Cricket and Australian Rules Football. The ground is home to 4 Australian rules football teams and the local area includes a Rugby League and Football (soccer to them) stadium and is home to the Australian Open at Melbourne Park.
The record attendance at the MCG was 143,750 for Billy Graham in 1959. I mention this because I find it an interesting fact, and to note as someone who isn't particularly religious it's small wonder so many were brought together to praise god in a country quite so wonderful.

Title image by Squiresy92 with elements adapted from Sodacan – Own work, CC BY-SA 4.0, Link