Reform UK the successor to The Brexit Party is standing candidates in May's local elections. We spoke with Chris Scott who is standing for them in the Horley Central and South Ward of Reigate & Banstead Council.
Chris thank-you for your time.
Tell us a bit about yourself and your party?
Like my friend and Reigate colleague, Joe Fox (standing in South Park and Woodhatch Ward), I'm a retired, septuagenarian grandfather. Born and having lived in beautiful Surrey all my adult life, I nevertheless spent most of my childhood in Africa. My wife and I have two surviving children and four surviving grandchildren. We live on the North Downs with our pets: currently an old cat and a young Ridgeback bitch. Apart from walking the dog on country footpaths, my leisure interests include minor car maintenance and home DIY, tending our garden (though I'm no gardener!), photography and classical music.
I travelled widely in my career as an airline pilot. Having spent many years flying European Airbuses, facilitated by courses at Toulouse, I remain a strong proponent of Anglo-European cooperation. However, it's easily forgotten that the UK was making wings for Airbus before we joined the EEC, and the Anglo-French Concorde was conceived in the 1960s.
In 1975, I voted for the UK to remain in the then EEC, but Brussels's handling of the Lisbon Treaty in 2007 led me to increasing scepticism of our EU membership. A lifelong Tory voter, by 2015 I was also disillusioned with that party's abandonment of conservatism. I became a UKIP activist in time for the 2015 General Election, from which the party emerged with only one parliamentary seat in return for more national votes than the LibDems and SNP combined. Nevertheless, UKIP's long campaign forced David Cameron to make and honour his manifesto promise of a referendum.
After the referendum, UKIP became increasingly rudderless and I resigned early in 2019, joining The Brexit Party. Within months, we had won the European elections and forced a change of Prime Minister, despite having no representation at Westminster. Our standing down of all candidates against Tory incumbents allowed Boris Johnson to win an 80-seat majority at the general election that December on the promise of Brexit.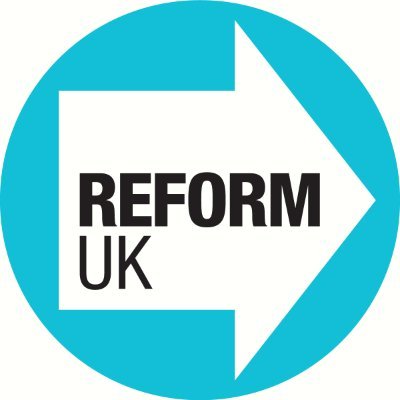 Boris's deeply-flawed Withdrawal Agreement, which has left us subject to decisions by European judges and living in a dis-United Kingdom, was signed by both sides in January 2020. The resulting recall of our MEPs from Europe led to many of them leaving the party and active politics to pursue other interests. Although Brexit was and remains far from complete, the party's name was no longer appropriate and, in 2021, we were relaunched as Reform UK to emphasise the task of challenging the cosy two-party system at Westminster and the electoral system that perpetuates it.
Reform UK's national policies are radically different from those of the present government, which today is neither conservative nor libertarian. The Tory leadership has increasingly embraced socially-Marxist ideals and globalism, which undermine our heritage and the concept of the nation-state.
We were and are strongly opposed to authoritarian lockdowns and vaccination mandates in the event of a pandemic, and advocate an NHS that protects the people, not the reverse.
We regard the present energy policies, particularly net-zero and reliance on unreliable wind and solar, as economically suicidal and globally ineffectual. They are already creating financial hardship for decent, hard-working people.
On immigration, we oppose priority being given, in effect, to economic migrants who arrive illegally over genuine applicants.
We would cancel HS2, primarily an inter-city vanity project and costly in terms of money and adverse effects on householders and the countryside. Rail links elsewhere need instead to be improved.
You're standing in the Horley Central and South Ward, can you introduce the ward to us and what you can bring to the area?
It may seem odd that I'm standing in a Horley ward at the south-eastern extremity of the Borough, while living at the other end. I can't claim to know Horley well, although I was based at nearby Gatwick for 21 years. The reason is that I'm the Reform UK spokesperson for East Surrey and, due to the vagaries of parliamentary and local-government boundaries, residents of the Horley Central & South ward of the Reigate & Banstead borough find themselves in the East Surrey parliamentary constituency instead of Reigate. My friend and colleague, Joseph Fox, represents Reform UK in Reigate, and is standing in the Southfields and Woodhatch ward.
Reform UK's local policies include protecting green spaces from housing developments, and ensuring the latter include provision for the extra load on local infrastructure, transport, schooling and medical facilities. We would promote the revitalisation of high-streets with free parking and cuts to business rates, as well as encouraging more housing in town centres.
Horley town centre is certainly in need of regeneration, though well served by its railway station. There is some light industry, based mainly near the railway line. The residential areas include apartment blocks near town, becoming less crowded and leafier further out.
My individual aspirations, since banging on doors in the ward, include the provision of at least one more recreation ground – preferably east of the Balcombe Road – for residents of all ages to stretch their legs or relax. I would keep a close eye on unsuitable developments affecting residents and threatening green spaces. Other issues will no doubt come to my attention during the remaining fortnight before the election.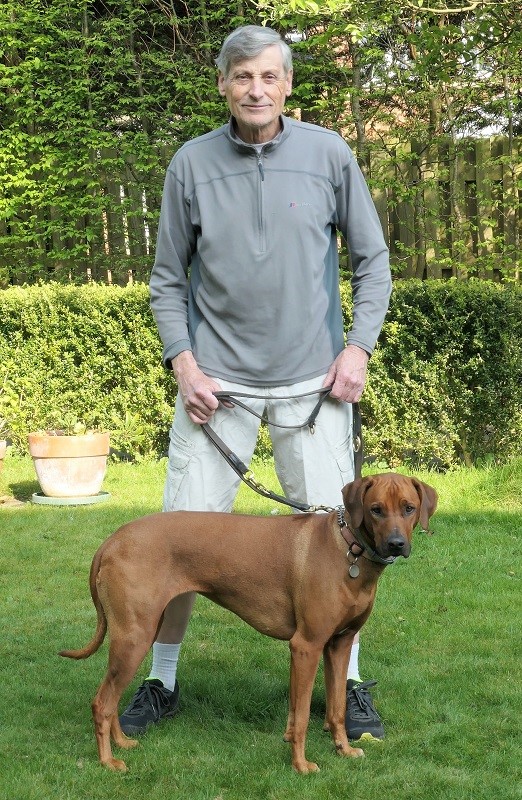 More widely what would you like to see change at Reigate & Banstead Council and across the borough?
Throughout the borough, the scale of fly-tipping is increasing and, in my opinion, this is being encouraged by hefty charges at the Earlswood recycling centre and elsewhere, even for the kind of waste that is produced by routine home maintenance. The Surrey County Council takes that revenue. The Borough, on the other hand, has to collect rubbish from streets and verges. Meanwhile, farmers and others have the expense and potential hazard of removing it from their land.
Further, I'm astonished that, given the current, post-pandemic advice from central government, the Town Hall in Reigate has only partially reopened to the public, closing at 2 pm. Worse than that, it's evident that the majority of its business is being conducted by staff still working from their homes. This represents a failure of leadership in the Town Hall. As a council tax-payer, I've written to them for an explanation and look forward to the response.
With the Tories currently in charge – and, in Horley Central & South, three councillors out of three – it's time to elect someone with a fresh and critical perspective to challenge their complacency.
How can people find out more or get in touch if they want to get involved?
Contact me at [email protected]. More information on Reform UK and our policies can be found on our website https://www.reformparty.uk/.