With Reform UK rapidly appointing candidates for we spoke with Mark Simpson the candidate for Eltham & Chislehurst.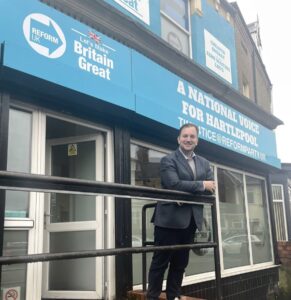 Can you briefly introduce yourself to our readers.
I am Mark Simpson and after a journey from Aberdeen to Yorkshire to China I find myself in London. After returning from a 7-year stint in China I returned to the UK / London to pursue a Masters degree in International Business and Politics from Queen Mary, University of London. Today, I work full-time in sales. When not working (or Reforming) I enjoy watching various sports (in a pub with a pint preferred!), reading and travelling. During my years abroad, I was fortunate to have spent time in so many amazing destinations in East Asia and really getting to see what a wonderful world we live in.
What made you decide to stand for Reform UK?
It is many ways simple, if it wasn't for Reform UK, I would not in good conscience have a political party I could vote for. My political leanings have taken me along the same political path Nigel Farage has trodden. I stood for UKIP, supported the Brexit Party and upon my return kept my support behind the vehicle for change Richard Tice kept going, Reform UK. The establishment parties do not represent me. I remember growing up as a teenager and being anti-the Iraq War and seeing how Tony Blair ignored the millions that went to protest it and how he lied to the country to take us to war. (how many of the woes in the Middle East today stem from that?!) The Conservatives aren't much better, I won't waste anyone's time repeating why.
I have always felt it important to support a party that aligns with my principles, even to the detriment of being able to taste victory. To me, politics is not about winning per se. It is about standing up for what you believe in and doing what you can to forward that. Reform UKs commonsense policies of stopping the boats and cutting immigration, cutting taxes for the poorest in society, abandoning Net Zero and being proud of our country and heritage resonate strongly.
Today my role at Reform UK has evolved. I stood in our first-ever election, the 2021 London Assembly candidate (List and constituency candidate) and now take care of several London Boroughs as the regional organiser. It is hard work, the party is building something entirely new from the ground up to challenge a political system that is designed to keep outsiders firmly out. I see from my discussions with members and chats on the doorstep what an opportunity there is for Reform UK. Brexit was hard fought but demonstrated the change millions across the entire UK wanted to see. Reform UK continues with this bold and crucially optimistic vision of how Britain should be.
You're the Spokesman for Eltham & Chislehurst what's made you decide to represent this area?
As well as being the candidate for Eltham and Chislehurst I have contested Mottingham, Coldharbour and New Eltham ward during the Greenwich council elections of 2022 and will be standing again in the upcoming London assembly elections locally. This is a part of London that I have decided to call home.
It is an area that voted Leave in the EU referendum and will have a slate of candidates that supported remaining in the EU. The current Labour MP Clive Efford and the prospective Conservative candidate both wanted and actively campaigned for a second referendum. That is simply not acceptable and must be challenged. Leaving the EU was the first step on a journey to fundamentally change our country and the direction of travel successive governments had taken us down.
When I go out and talk to locals across the constituency I am struck by the lack of enthusiasm for politics. People are fed up with the current Tory government, which is no surprise after 13 years when most people would struggle to name much in the country that has changed for the better. There is no love for Labour, when people say they will vote for them at the next election, they are doing so as a vote against the Conservatives, not for Keir Starmer and his politics.
And this for me is where Reform UK is crucial. We stand on a platform that puts the interest of ordinary people first. In Reform UK we are NOT career politicians, we entered politics to give a voice the the forgotten and champion the big issues people really care about.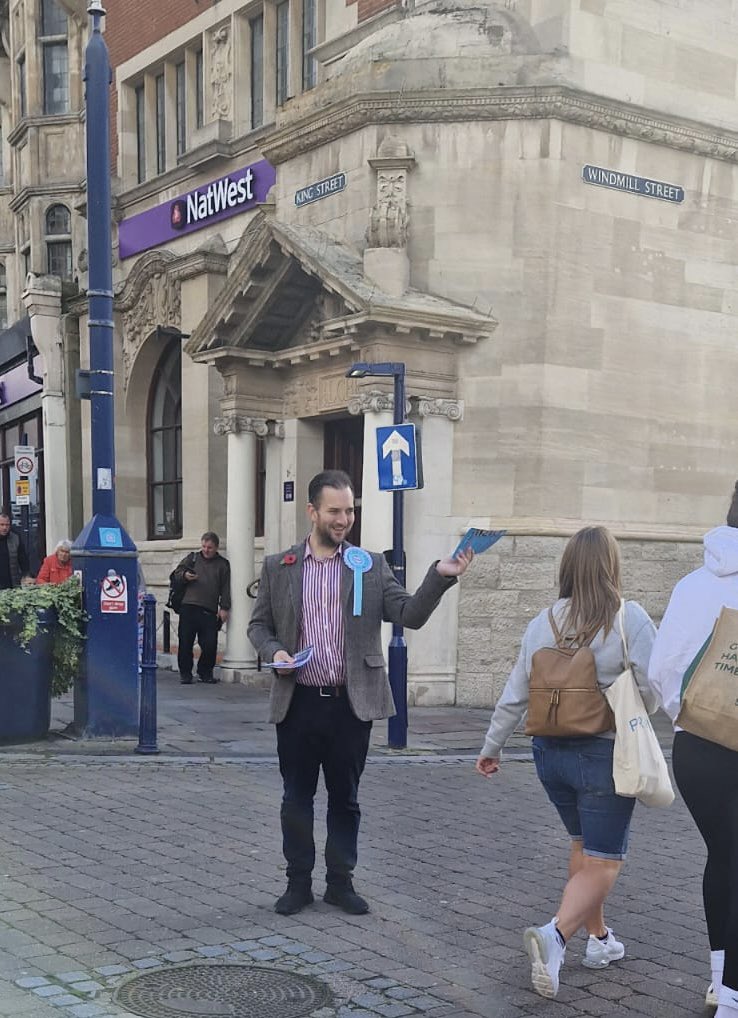 What do you see as the big concerns for the constituency and what issues do you hope to champion?
As with most of London, crime is the root cause of so many of the woes we face. Successive governments have failed to take the zero-tolerance approach to crime that is necessary. At the weekend I spoke to a lady who has had her house broken into 3 times in 18 months and feels totally unsupported by the police. I spoke with a local business owner about how shoplifters act with impunity, whilst he loses hundreds of pounds per week. These are real people, having lives and livelihoods ruined by the inability of the police. This must change and can never be normalised.
We must also address the lack of TFL services and accessibility to them. I will push for the DLR expansion to be continued into the constituency and regular express busses to be linked to the Elizabeth Line so its benefits can be shared.
There is also a feeling among residents that Eltham is a forgotten part of Greenwich. Despite having elected Conservative councillors in Eltham, what is really needed is a strong voice for change that will speak up for the constituency and its residents.
For those eager to help, how can they get involved in the campaign?
All help is welcomed, regardless of experience or how long you can commit. The establishment has had many years of a heard start on Reform UK, but with support we can be the change people are looking for. I am active on Twitter @RealMgSimpson and can be contacted by email at [email protected].
There really is something for everyone to get involved with and I am happy to discuss!