The SDP is a patriotic, economically left-leaning, and culturally traditional political party. We spoke with Stephen Gander who is standing for them for Hellingly Parish Council, and in the Hailsham West ward of Wealden District Council.
Tell us a bit about yourself and your party?
I've lived in Hellingly for the past twelve years and Wealden for over 25 years. My wife is a successful, local independent swimming teacher and both my boys go to school in Hailsham. As a family we like to support local events including helping the local community fridge and would like to say that we have a good relationship with the local council and its members. I ran as a candidate in the 2019 General Election in Eastbourne.
I joined the SDP in early 2020 as most of the other partys didn't reflect where I wanted to be and it was the only party that had common sense policies that sat well with my core beliefs. The SDP believe in the family and the local community seeking the common good in Britain's national interest. The majority of people would look at the SDP's policies and agree with the majority, if not all of them. I think the electorate should really have a look and 'give them a go'.
Can you introduce Hellingly Parish and Hailsham West ward to us and say what you can bring to the area?
Hellingly has grown over the last decade with development of the old hospital site. Life within Hellingly and its country park is both picturesque and calming. There is a great community spirit and a great sense of comradery which I would like to encourage and be more of a part of.
Hailsham is the biggest town in the district of Wealden and is a nice market town with an array of shops and pleasant community standards. I would bring a consistency and a voice to Hailsham and Wealden residents.
Whilst I don't think there are massive changes needed in the councils, there is a need for scrutiny with regards to new developments and its effects on the local community. This issue is very high up on the local and surrounding areas, residents list.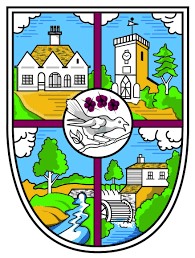 How can people find out more or get in touch if they want to get involved?
If people wanted to find out more or ask any questions I can be contacted by email at [email protected] , email the SDP at [email protected] and I would suggest checking out the SDP website at sdp.org.uk.