Image by Mojca JJ from Pixabay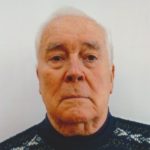 Letter from Jeremy Wraith to the The Secretary of State for Energy Security and Net Zero.
To the Secretary of State for Energy Security and Net Zero,
Department for Energy Security & Net Zero
1 Victoria Street, Westminster
SW1H OET                                                        
16th September, 2023
Dear Ms Couthino
Freedom of Information Request – UK Net Zero
I believe that the Prime Minister, Rishi Sunak, "donated" $2 billion of UK taxpayers money to the UN climate change fund during his visit to the G20 summit in India recently. Please justify and explain why he did this when he had no authority to do so from the UK public and UK taxpayers and;
We have hundreds of schools plus an unknown number of hospitals, museums, libraries etc., which are unsafe due to crumbling concrete construction.

Jeremy Hunt, Chancellor of the Exchequer, said that there was no money to repair the schools, so all school repairs would have to be paid out of the existing education budget.

Why you, and the Conservative Party, have completely ignored the data provided by Professor Happer that PROVES adding more CO2 to the atmosphere has an imperceptible effect on global warming.

So where did the £1.6 billion taxpayers money come from and why was it thrown away on a completely spurious and un-necessary fund when our schools, hospitals etc., have to be repaired at great cost to the UK taxpayers?

That AGW climate change is a total scam, has never been agreed to by the UK public and taxpayers nor has any liability for global warming as such been fully justified by the government and accepted by the general public as it is a completely spurious and untrue concept.

Why a policy of net zero is being actively pursued by the Conservative government, (despite our leaving the EU which imposed it), which is crippling us now and will cripple the UK and all it's population for years to come, when the UK's contribution to global CO2 production will take over 1,500 YEARS TO ADD 1 ppm TO THE GLOBAL TOTAL, TAKING INTO ACCOUNT THE FACT THAT EVEN DOUBLING THE CURRENT CO2 LEVEL TO OVER 800 ppm HAS AN IMPERCEPTIBLE EFFECT ON GLOBAL WARMING ACCORDING TO PROFESSOR HAPPER?

Why I am now liable to a £15,000 fine and 12 months prison sentence for denying climate change, according to Rishi Sunak!!
Yours faithfully
J G Wraith