David Kurten was a GLA member 5 years, for UKIP and the Brexit Alliance. He also ran for Mayor of London for the Heritage Party.  David, the Heritage Party leader, appeared at our inaugural event, has been on our podcast, and is now a regular on GB News.  We caught up with David to speak about the party and the state of London and Britain. 
David thanks for speaking with us.
You launched the Heritage Party ready for the London Mayoral Elections, how do you feel the party has progressed since then?
We've made great progress since the London Mayoral and Assembly elections. It was disappointing not to be elected back on to the London Assembly, but since then the Heritage Party has kept going and many people have joined. We had our first Annual Conference in Pulborough, West Sussex last September with a full day of speakers and about 100 people attending. We are also in the process of setting up county branches to cover the whole country including Wales, Scotland and Northern Ireland as well as England, and they are thriving in many places.
We have local elections again this May, what are your plans, and how can people help?
We shall stand as many candidates as possible across England and Northern Ireland in the local elections this May. We will have many more candidates than last year, but there is still time to join and apply to be a candidate to challenge the old parties which are running our nation down.
You were a GLA member for 5 years.  With the political talk in much of Croydon being the proposed ULEZ expansion, what are your thoughts on Mayor Khan's second term?
Khan has just carried on his path of destruction. He is clearly fully signed up to Agenda 2030 and the policies of the WEF. He supports boroughs imposing LTNs which are disastrous for residents and businesses, and it is appalling that he has gone ahead with expanding the ULEZ to the boundary of Greater London against the wishes of Londoners in the consultation. That shows contempt for Londoners and he should be voted out next time.
We marched and we stopped vaccine mandates for most people in the UK. Sadly, some restrictions (e.g. in Hospitals) still seem to apply.  Looking back how should we approach the lockdown nightmare were it to return?
Hopefully there will never be another lockdown as everyone can now see how awful it was, and even some who supported it would never accept it again. If there is another one, there will be a much greater level of civil disobedience, which is needed to stand against tyranny.
You're now a regular on GB news, often debating people of very different viewpoints.  Do you have and inside gossip or thoughts on GB news and on becoming a celebrity!?
It is strange to be thought of as a celebrity! However, it is very good to be given a platform to be able to get a few nuggets of truth across on a mainstream channel. However, it seems that Ofcom is clamping down on truth, and now that Mark Steyn has left the channel, we will have to see what happens at GB News in the future.
Do you have any last thoughts you would like to share with our readers?
However hard things get, we must keep on battling for freedom and take heart from the victories we have won. It was only a year ago that the government was going to fire 100,000 doctors and nurses who refused to take an experimental injection, but the power of people protesting changed this. The policy fell, and the Covid narrative started to fall around the world. It has been a great privilege to be a part of the freedom movement in our day that is standing against tyranny, and marvellous to stand with so many other good men and women who are doing the same.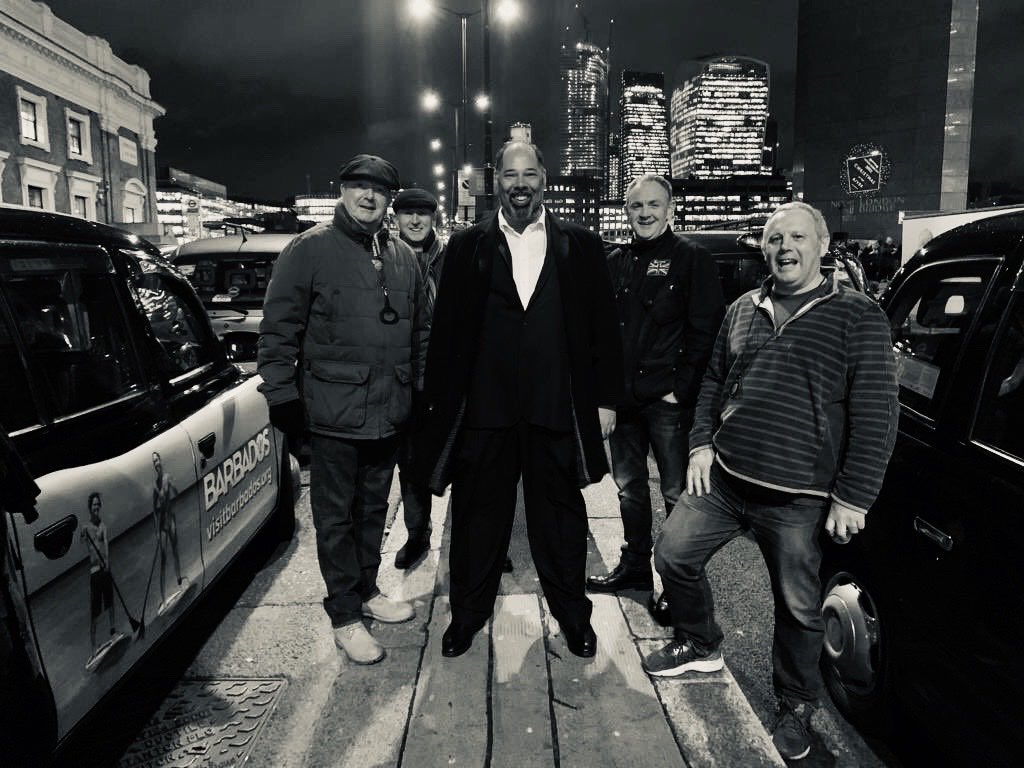 The Heritage Party can be found on the web, on Facebook and on Twitter.  David is also available on Twitter and Facebook.