Following the resignation of Nadine Dorries the Mid Bedfordshire by-election is coming up on the 19th October. We've spoken with local Dave Holland, who is the Reform Party candidate for the election.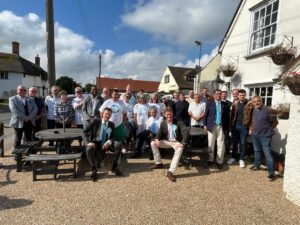 Can you introduce yourself to the people of Mid-Bedfordshire and tell us what got you involved in politics?
I'm Dave Holland, Reform UK candidate for the Mid Bedfordshire constituency. I was born in Ampthill, have remained local all my life and currently live in Shillington. During the years following the referendum I became increasingly disillusioned about the chaos in government, the lack of will to carry out the will of the majority of the British people.
I felt I had a choice between shouting ever more loudly at the evening news on TV or to get involved. I made a start by volunteering to canvass for the Brexit Party in the Peterborough by-election & my involvement snowballed from there.
Early in 2022 I was assigned the Mid Bedfordshire constituency for Reform UK & made a start putting my campaign together. My initial thinking was that Mid Bedfordshire might be due a by-election at any time as I couldn't see Boris Johnson lasting for a full term & fully expected Nadine Dorries to be on his honours list. I have been proved correct in that regard & if it was not for Ms Dorries' intransigence with regard to actually resigning we would have a new MP in Mid Bedfordshire already.
Can you introduce the party and say a bit about what it stands for.
Reform UK was formed in 2020, from the mothballed foundations of the Brexit Party. We had hoped that after we officially left the EU that our government would embrace the many opportunities of being a sovereign nation, however it soon became apparent that embracing those opportunities was not on their agenda.
We saw the need for fair representation for the many hundreds of thousands of disillusioned, angry Brexiteers who feel that they are being short changed.
There is far more in need of reform than just our relationship with the EU, the level of government waste has increased in recent years. All our public services are in decline while our taxes keep increasing.
Reform UK are a small c conservative Party of low taxes & small state. We believe in and support personal freedoms, personal responsibility, fairness & equality for all. We will never all end up with equal outcomes, but we should ensure that everyone has access to equal opportunity to succeed.
If elected what are the local issues you want to champion?
Mid Bedfordshire faces the same challenges that are happening across the UK. Diminishing services, diminishing standard of living but with ever growing taxes & costs.
One of the biggest issues locally is access to health services. Despite all the house building in the area we have seen no additional capacity in GP surgeries, Dentists or Hospitals. This has led to worse clinical outcomes for thousands and it shows no sign of being addressed. The situation won't be fixed using the current strategy which is what has got us into this situation.
A larger population requires more hospital beds, not less, more Doctors, not less, more nurses not less. The government blame the care sector, but they have heaped more pressure on the care sector without scaling it with resources required so it could cope as they have cut bed capacity and front-line staff numbers.
We don't train enough Doctors annually because the BMA haven't allowed it. 38,000 applied in 2022 nationally, but less than 10,000 were accepted. 5,000 Doctors retire annually, so at the current rate we will never reach a point whereby we are training enough of the vital staff that will allow the NHS to treat us all in good time.
We have many other local issues, transport infrastructure, building on greenbelt land, policing and crime as well as the ongoing loss of local amenities, banks, post offices and other essential facilities. There is not a single bank branch in the Mid Bedfordshire constituency. Flitwick for example, a town of over 13,000 doesn't have a bank or post office and so people have to drive into Ampthill to access a post office. This doesn't represent progress to me and is a backward step for any thriving community.
How can people find out more and get involved in your campaign?
I will be out canvassing everyday up until polling day with a team of enthusiastic volunteers. You can find out more about Reform UK at https://www.reformparty.uk and much more about me and my campaign at https://www.dave-holland.co.uk if you would like to come and help us canvassing please email [email protected] for details or call me on 07903 416187.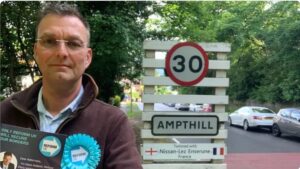 Dave has a fundraiser you can contribute to, you can also follow him on Facebook and Twitter.