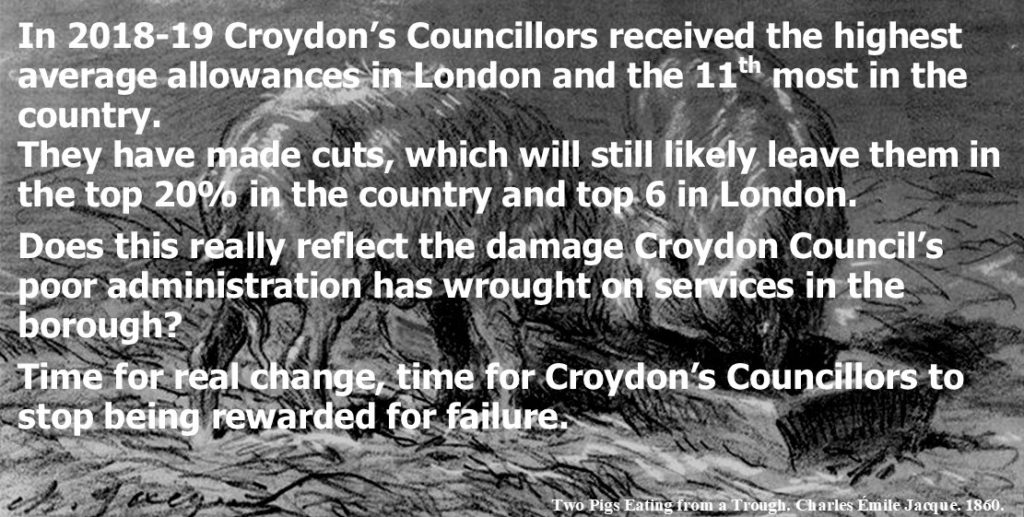 As Croydon goes bankrupt you don't need to worry about its councillors going short.
The TaxPayers' Alliance have published a review of local authority councillor allowances – Councillors' allowances 2020 – TaxPayers' Alliance. The report shows people who live just miles apart from each other may be represented by councillors who have similar workloads but are entitled to vastly different allowances. This is true for the residents of Croydon.
In 2018-19 Croydon's Councillors received a relatively modest basic allowance £11,407 for these 'unpaid' roles, although it should be noted this is the second highest rate in London. What's more alarming is when you average the total cost it comes to £21,784 per councillor. Croydon councillors were the 11th most expensive of 398 councils across the country and the highest costing in London.
In the same time period neighbouring Sutton (£12,135) and Bromley (£12,111) were both much cheaper coming in 168th and 169th in average cost per councillor. Croydon's comparatively lavish allowances were being paid whilst the council's external auditors Grant Thornton were, as recently reported, warning about low reserves and poor financial controls. You have to wonder how they could justify these allowances whilst asking taxpayers for ever increasing amounts of money.
Since then the council has issued a Section 114 notice and gone into de facto bankruptcy. After cutting services and making over 400 job cuts Croydon's councillors have finally shared some of the burden. On the 16th December Croydon's councillors voted to reduce £300,000 from councillor pay from April 2021. Whilst this is a welcome reduction it will still likely leave Croydon's councillors in the top 20% best rewarded in the country and top 6 highest rewarded in London. We ask, does this really reflect the damage Croydon Council's poor administration has wrought on services in the borough? Do the people of Croydon think their councillors who oversaw only the second council bankruptcy this century, deserve to be the in the top fifth for reward?
Drastic financial restructuring is needed at Croydon Council. Services will be cut, regressive council taxes will increase, and likely more employees will lose their roles. We commend Croydon's Councillors for cutting £300,000 from their allowances, but this must only be a start. Along with dramatic cuts for the citizens and staff, councillors should step up to the plate and aim to come in no higher than the average cost per councillor in London, still high for a bankrupt council but a reasonable sacrifice.
We ask Councillors Hamida Ali, and Jason Perry to work on further reducing allowances in Croydon. Until then whatever else you worry about, as Croydon goes bankrupt, you don't need to worry about its councillors going short.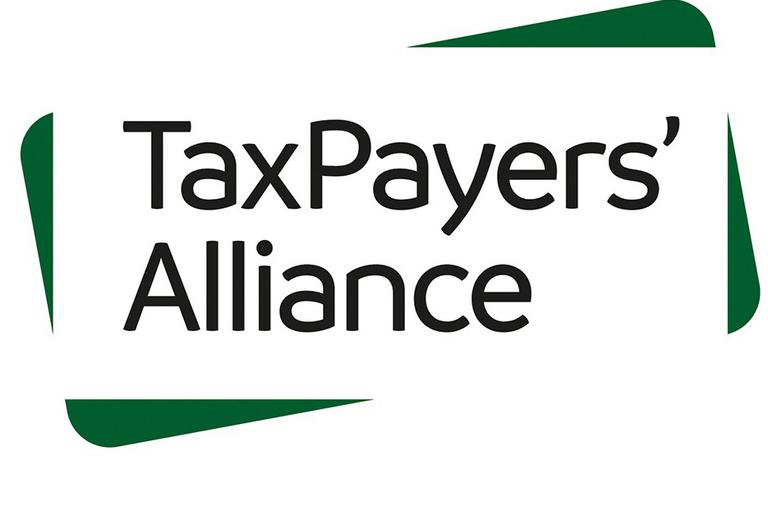 "The staggering amount Croydon councillors were paid in allowances last year" – Story in MyLondon https://www.mylondon.news/news/staggering-amount-croydon-councillors-were-19497661