If you believe in individual rights, non-interventionism, laissez-faire capitalism, and the constraint of government size and influence, then the Libertarian Party might be for you. We recently spoke with Party Secretary Martin Day.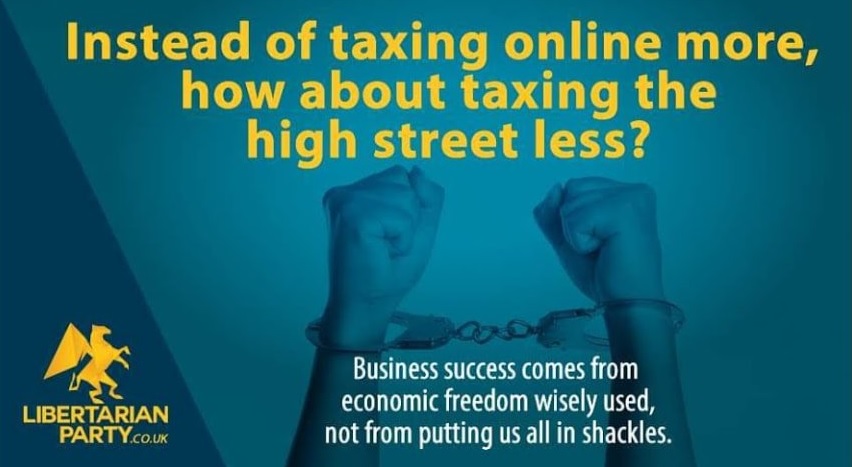 Can you introduce yourself and your role within the Libertarian Party?
Hi, I'm Martin Day and I am the Party Secretary. I joined the Libertarian Party back in 2018 after UKIP lurched into territory I didn't want to go into. I believe there has been increased interference in our daily lives, particularly over the last 30 years, and the Libertarian Party was a perfect fit for my ideals. My role includes writing some of the content that we put out on almost a daily basis, assisting with uploading website content, and sending out Press releases. Believe me, they do get sent, despite the mainstream media giving us a wide berth. I'm also the coordinator for the midlands (Mercia) region. We rely on people rallying to a common cause. It's hard as organising libertarians is akin to herding cats, but we try, because we believe in our minarchist ideals.
We face reduced liberty on many fronts, without a popular push happening so far. How do you see the cause for liberty fairing in our country?
Talking to the man/woman on the streets, there is much support for the idea of more freedom and less government. The demonstrations against the lockdowns proved that, and the mounting anger against the ULEZ expansion is another example. People have had enough of the incredible tax burden faced nowadays – the highest since the aftermath of WWII – and the restrictions to setting up small businesses in favour of the big corporations. Unfortunately, it is difficult to translate that into votes as tribal instincts kick in and people vote for either the red or blue socialists anyway. Yes, I did say blue socialists, the two main parties are seemingly locked in a battle as to which of them can extort more money through taxation and squander it on projects that defy reason after an ever-increasing army of civil servants have had their cut out of it first. They believe they know how to spend our money better than we do.
We've just had 3 by-elections with many smaller party's running and wins for all 3 main parties. Are there any conclusions you draw from the results?
By-election results can be very deceiving, with the electorate keen to show their dissatisfaction with the ruling globalists like Sunak and Hunt. What was interesting was Uxbridge, where the result was a clear rejection of Labour's ULEZ plans, yet they voted for the Conservatives, who have not clearly stated they would stop it. This shows how difficult it is for the smaller parties to get their message across.
We likely have a general election next year, and we've interviewed Tony Brown your London Mayoral Candidate. What are the Libertarian Party's plans for these and other elections?
The reason that we did not contest the recent By-elections is that we are currently trying to raise the funds for Tony Brown's tilt and the London Mayoral office. The required deposit to even stand is, £5,000, which is, quite frankly, a tax on democracy. It will be our main focus for next year, but we do also hope to have a number of candidates standing in the next General Election.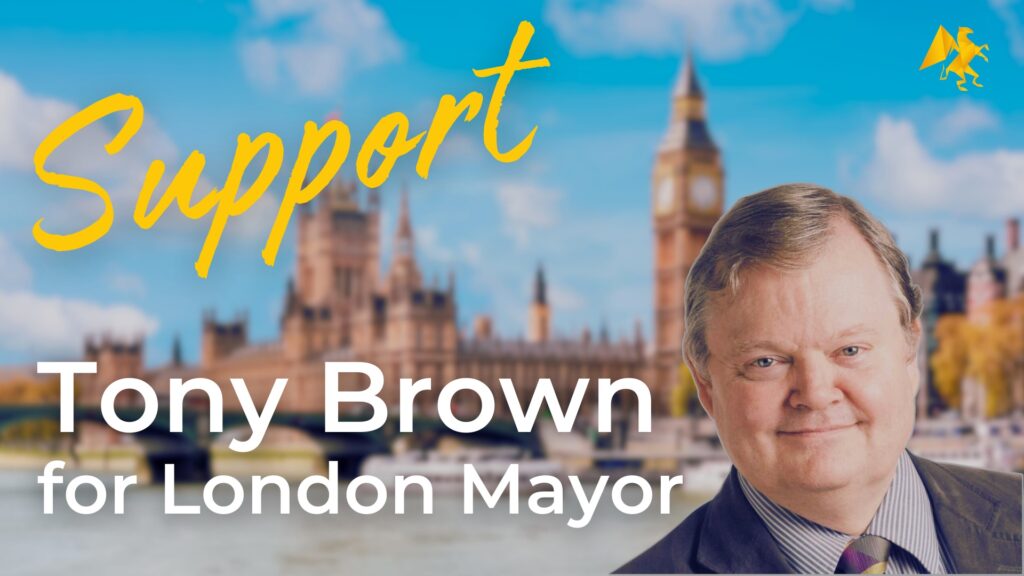 How can people get involved in or find out more about the party?
We welcome all those interested, who can become members at https://www.libertarianpartyuk.com/join There are opportunities for getting involved from writing to helping candidates leaflet at election time, though just sharing our posts on social media all helps to get the message out there.