Picture: Every Night for Ukraine 022 Russian Embassy Finland. Author: rajatonvimma /// VJ Group Random Doctors
A humanitarian crisis is unfolding before us following Russia's invasion of the Ukraine. The risk of a major military conflict is remote but real, and the situation on the ground continues to change. We asked our contributors how they think Putin's aggression will impact politics and policies in the UK and what if any changes are needed?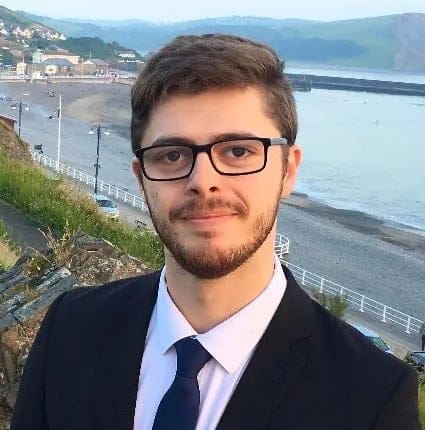 As noted author, detective and volunteer firefighter Lemony Snicket once wrote, if everyone fought fire with fire, the whole world would go up in smoke. It is worth considering that quote in the context not merely of Russia's actions in Ukraine, but also the actions of our own governments both leading up to and during the crisis.
First, I make no apologies for Vladimir Putin, whose unconscionable escalation to violence is but a less restrained expression of how he treats his own people. But neither do I think very highly of Volodymyr Zelenskyy or his government, who are not blameless in this conflict and deserve to be subjected to far more scrutiny than the present consensus permits. Truly, I do not care which group of corrupt, rights-abusing kleptocrats strut through Kyiv's ministry buildings.
The people I care about, and for whose wellbeing I state my case are the innocent people caught up in this game of thrones, both Russian and Ukrainian alike. The people of Ukraine do not deserve to have their homes, their lives and even their children blown to bits by Russian missiles. That is obvious. But too little sympathy is being shared with citizens of Russia (and, it must be noted, the Russian-speaking people of Donbass), who are currently being severed from the outside world, worldly comforts denied, their whole lives and prospects rent asunder, and subject to the most outrageously fervent racism courtesy of the Tolerant and Inclusive. Whether Vladimir Putin brought that upon them or not, the fact is that it is "us" – our governments, Western media, Western corporations, who are doing it to them. It must stop.
Our leaders have no moral high ground from which to lob criticisms at Vladimir Putin. When the likes of Justin Trudeau, Joe Biden and Scott Morrison call him an enemy of freedom and democracy, who is it that Mr Putin sees? A bunch of blood-stained hypocrites. Who would take seriously these charlatans posing as respectable people, when they call for peace, unity, restraint and diplomacy? As if they hadn't invaded nations on flimsy pretexts. As if they hadn't murdered foreign civilians in pursuit of self-righteous conquest. As if they don't turn those guns on their own civilians when convenient. As if they allow peaceful protest. As if they don't collude to spread propaganda. As if they operate with a free press. As if they don't fiddle with elections, both in their own countries and abroad. As if, begging your pardon, they hadn't committed war crimes. As if Ukraine don't also shell civilians, imprison political leaders, ban opposition parties, and entertain radical elements. As if they, the whole stinking lot of them, weren't corrupt… so horribly, openly, intractably corrupt.
One cringes to see these self-appointed arbiters of moral virtue in charge of making the serious decisions affecting the lives of millions – possibly, even, billions, at least if the prospect of nuclear war has any legs to it. But they're not serious people, and a serious response to Russia is unlikely to come in any good time before the damage – to both Russia and Ukraine, to the geopolitical situation as it pertains to China, and to the obvious self-harm we're doing to our economy and, naturally, the poorest in our society – can be contained. A whole world up in smoke, ourselves included, with many lives lost or diminished, and for what? For the hypocrites to grandstand about the fire while they fan the flames.
A serious response involves recognizing that Russia is a legitimate nation with legitimate national interests, not merely a pariah state Soviet caricature led by the new Hitler, and then treating them as such. A serious response involves being an exemplar of the values of 'freedom and democracy' you claim to represent, rather than that now-cliched slogan being the war cry which precedes drone strikes, propaganda, and destroying the lives of innocent civilians.
I won't be holding my breath.
Zack Stiling, Heritage Party candidate Selsdon and Addington Village.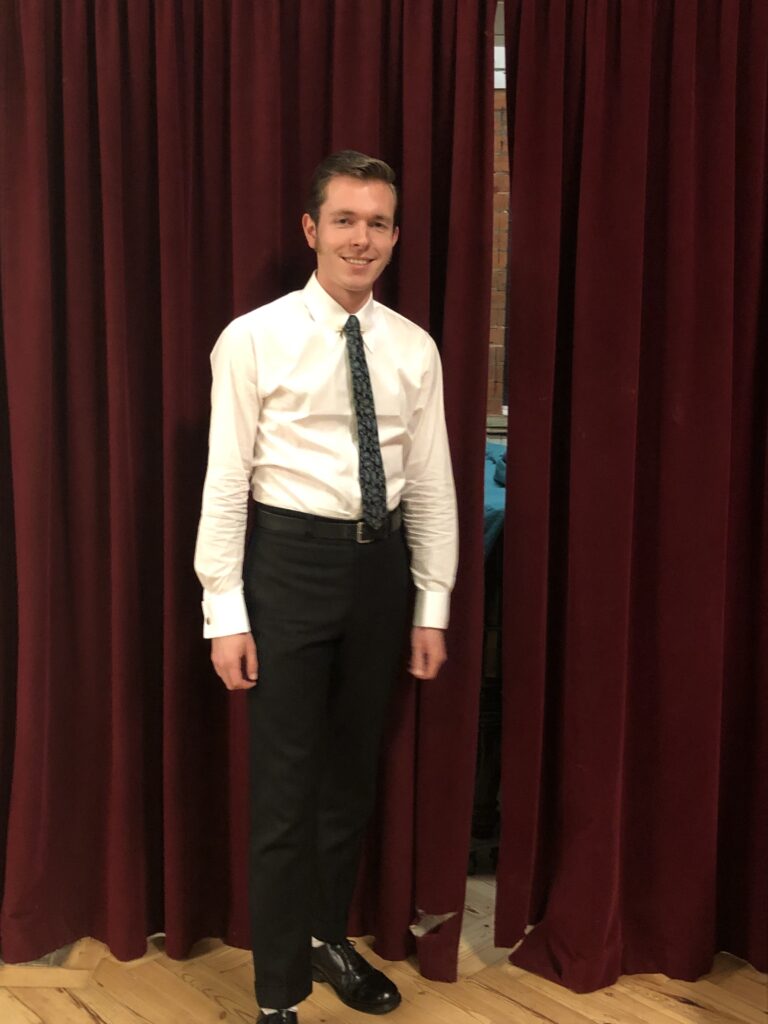 The Ukraine situation is so confused that I am in no position to make confident predictions, but there are a number of possible outcomes which I hope will not materialise. In our rush to virtue signal, some voices among us have called for all manner of dangerous, unethical or self-destructive policies. Currently, the only victims of the war between Russia and the Ukraine are the unfortunate Russian and Ukrainian citizens who have been dragged into it. If some warmongers have their way, people everywhere will suffer.
To illustrate: the ban on Russian oil imports means British citizens are paying record prices for petrol and it is anticipated that energy bills could reach £3000 a year. This is a pointless act of national self-harm. Just when you think the EDL's particular brand of bigotry is dying out, along comes Conservative MP Roger Gale to revive it, only this time it's Russians instead of Muslims. Gale spoke on Talk Radio of the need to 'send everyone home', including the 'good and honest and decent Russians in this country'. What possible moral grounds can there be for making thousands of innocent people victims of a war in which they have played no more part than any native British people? Let's not get started on the toy-soldier enthusiasts who behave as if they think Britain really needs another raging war.
What do we really want to achieve and what do we think we're fighting for? And who's really to blame? Obviously, Russia's invasion of the Ukraine cannot be excused or justified, but the pantomime portrayal of the situation in which the Ukraine is a damsel in distress, the West her Prince Charming and Russia the evil stepmother must not persist. Through the expansion of NATO, the West has gone against the advice of its own diplomats and terms it had agreed with Russia, and in doing so provoked Russian aggression. Nor is the Ukraine blameless; when it was formed, it absorbed many people who considered themselves Russian. By implementing a series of anti-Russian policies, the Ukraine hastened the breakdown of its relationship with its neighbour. And if anyone thinks Putin has always been the bad man for his oppression of opposition media, they might be surprised to find that Zelensky has the very same blots on his escutcheon.

The majority of people will not know these things because the propaganda drive is well underway. Truths which do not conform to the narrative are suppressed and shouted-down. Doublethink is rife: apparently we are supposed to believe that Russian soldiers are inhuman devils, while simultaneously understanding that they have no wish to be in Ukraine and are fighting against their will. Russia Today may not be a reliable source of news, but its censorship deprives us of something vital: a different perspective.
Anyone might be forgiven for thinking we are not actually supposed to understand the situation. After all, how can anyone believe our Western leaders are sincere in shouting 'Freedom!' when they have spent the past two years depriving their citizens of their most basic and important rights and liberties? Whether it's Russia or the Ukraine and the West which emerge the victor in this little skirmish is really an academic matter. The practical reality is that the arrogant, corrupt and unaccountable politicians who have created this situation will survive it unscathed, while ordinary citizens pay the price, whether it be with their wallets, their rights or their lives.
What we should be doing is making every effort to maintain peaceful relations with Russia while encouraging its withdrawal from the Ukraine by diplomatic means (which may require encouraging the Ukraine to rethink some of its longstanding anti-Russian policies). It is not our war and aggression will only hurt us all.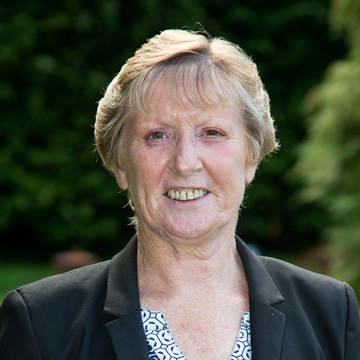 I am not a war expert and talk only of what I have seen and read. I hate war and my heart breaks at the thought of people, especially children are being killed for no real reason other than a bully who wants to.
So, Putin the aggressor, moved his troops into Ukraine to take what he wants. Where does this stop and who will be next if he wins the Ukraine battle. When Putin took Crimea, the west did very little to stop him, he flexed his muscles and tested how the land lies. This is not WW3, but it could be, if anyone from the West bowed to calls for a no-fly zone. This stance must remain and Boris at present is handling everything well. I believe that the young people of Russia need to protest on a mass scale to get Putin out. I think the young people in Russia want peace and do not wish to kill their neighbours, who are family and friends. I don't believe Putin is not mad, but he is a bully that needs to be stopped.
It's amazing how quick Europe got so heavily dependent on Russia's Gas and oil, some Countries with 100% dependency and the likes of Germany at 40%. Billions are being frozen all around the world from Russia and Russian bank accounts and assets. Yet Europe and even the UK are handing Russia Billions for their oil/gas while handing Millions to the Ukraine in aid. How perverse is this?
We as a country are supporting the Ukraine and must continue to do so. Aid, arms, finance and other needs the country may have. The need to help Ukrainian's women and children to enter UK must be done in a humane and measured way. Records must be kept of Visa applications of who is coming into the country and make sure this is a temporary measure until its safe for them to return to their homeland. Now I understand that Priti Patel is allowing Ukraine's to apply for Visa's online which will speed up the process, if they have passports.
Going forward the UK needs to look at how we survive in the future. We are an Island nation dependant on so many countries to feed us, manufacture all our home devices, white goods and utilities. We need to get back to our industrial age although being greener in how we do that. We need to get back to farming on a big scale to feed ourselves. We need to do that before we build on all our farms and green spaces with housing.
What this war in Ukraine and the Covid 19 pandemic has shown us in the last two years is how our freedoms were swept away by Parliament who all agreed a covid law. We as citizens are constantly being pitted against one another in all sorts of issues. While Parliament has all morphed into socialists and against most of the people. It has shown us how governments can shut off all our bank accounts, food can be stopped from entering the country and they can turn off our utilities at the touch of a button. The UK Government need to nationalise our utilities and stop foreign companies from controlling them. Food, heat and water are not nice to have, they are essentials to live and must be protected. If we were to ever be attacked so much could be held from as with food, power and other necessities.
The government must reflect on these issues and introduce policies that will ensure these essentials needs for its nation. Our freedoms in a democracy must be upheld and not changed to suit parliament and everyone from other countries. Anyone entitled to live in this country should not expect to change or alter our freedoms or our way of life. Our governments preach all around the world about our democracy but are in fact moving away from what they preach. We as a diverse nation must stop these changes and stick together through the ballot box. Parliament with all its parties have been against the majority of the people in this country for a number of years now. We need to pull together as a nation to change the whole rotten system.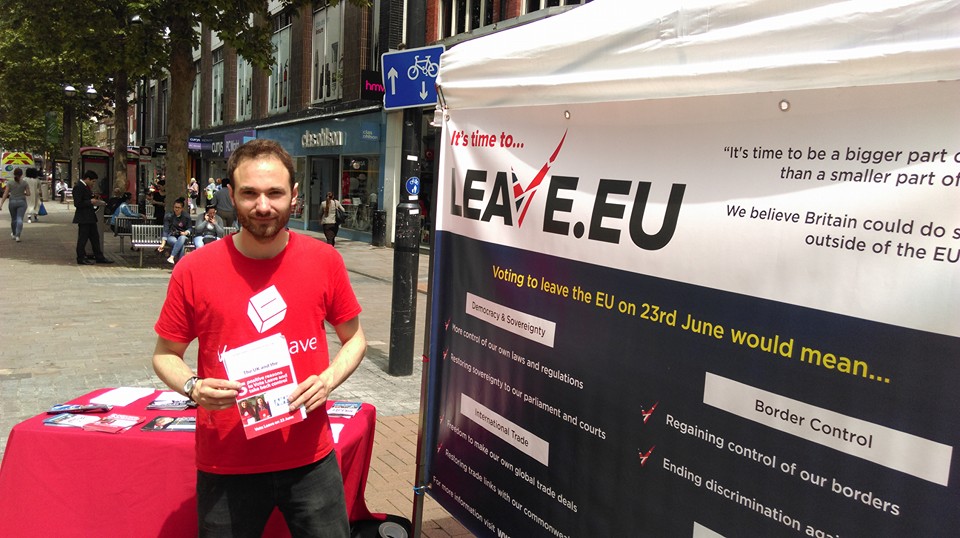 The following is an extract from an article by Chris at https://foundationparty.uk/blog/punishing-the-russian-people-and-standing-with-ukraine-are-not-the-same-thing/.
Do we really think these sanctions will make any meaningful difference to this war? Are we so naive to think that the Kremlin didn't anticipate them beforehand?
So why do our politicians do it? Is it really to help the Ukrainians as they claim? Some of them are probably foolish enough to think so. But for the more senior figures with broader considerations, such as the Prime Minister, it isn't.
The obvious truth is that the only way we can really help a country under attack from a larger army, would be for Challenger tanks, RAF jets and infantry regiments to join the fight and destroy the invading forces.
But another obvious truth is that military intervention of this kind would undoubtedly lead to far greater harm to human life, rather than less, and potentially without limit.
Our economic intervention on the other hand, like a great majority of government decisions, is to defend the integrity of the government in the court of public opinion, as they hastily judge it, and defend its future electability.
Rightly, millions of people demand justice for what has happened, I'm one of them, and hopefully one day when the conflict is over the Ukrainian people will get it.
But politicians, especially of the calibre that we have today with neither courage or conviction, are ultra-sensitive to their vulnerability in this regard and are desperate to signal otherwise. And in that desperation often comes ill-considered and utterly unprincipled action that does more harm than good.
This economic virtue signalling at the expense of innocent people in Russia does absolutely no good at all and needs to stop.