Ever wondered what it's like to be a candidate at the centre of a high-profile election?  Just after the results for the Uxbridge & South Ruislip by-election, we caught up with Steve Gardner the SDP candidate for his tales from Uxbridge.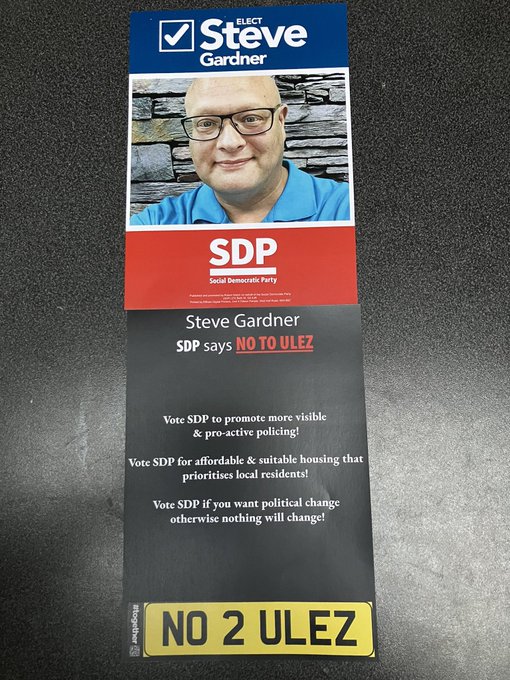 What made you first take the step to be the SDP candidate for Uxbridge, and did you imagine it would lead to you standing in a high-profile by-election?
When i joined the SDP in 2020 I informed them that I would be willing to stand as a candidate for the London Assembly, which I duly did. I also stood as a candidate in the local elections, and I stated that I would also be willing to stand in a general election. As it was, at the time, Boris Johnson's seat I felt obliged to stand should a general election be called! I knew it would be high profile but I didn't think it would be the circus it was!
You were interviewed by local and national media. What are your thoughts on being interviewed and on dealing with the press?
The press that I did have dealings with were really good. I take my hat off to the Hillingdon Herald who were fair to all the candidates and to Rod Liddle for painting me in a good light in an article he wrote for The Sun! I didn't have a problem being interviewed as I saw it as a vehicle to get my message and that of the SDP across. Being a smaller party, we tend to get ignored by the mainstream media.
You were out campaigning hard during the election. How did you find your interactions with the public and are there any funny stories from the campaign trail?
My interactions with the public took place in the evenings or weekends due to work, but I loved it. A lot of people were genuinely interested in what I had to say and equally, I was interested in their views because that's what politicians should do; listen to the people. The only two incidents that really made me chuckle were when campaigning in Uxbridge one Saturday, two women came up to me requesting a leaflet saying "Yep. We'll be voting for you. No question. We've been following your campaign and you're the one for us". After taking the leaflet and walking off a few paces, one of them turned around and said "Hang on. You're not that Labour bloke!" The other was when a canvasser for Labour knocked at my door and said "Hi. Will you consider a vote for Labour?" I handed her one of my leaflets that had a big picture of my face on it which she took, nonplussed. She looked at it again, then looked back at me then said "Oh. It's you!" She left but she took my leaflet with her, so I consider that a win.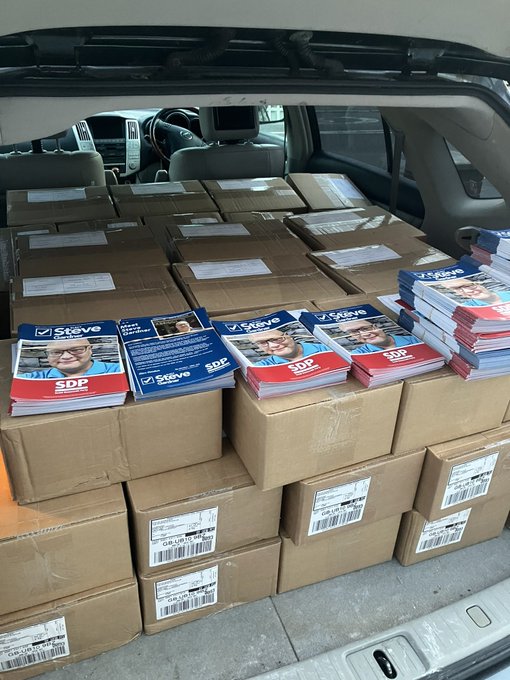 I believe the Conservative and Labour candidates pulled out of the hustings? How did you find the hustings, and how did you find the other candidates?
It was a shame Labour & the Conservatives pulled out of the Hustings at Brunel University that the Hillingdon Herald organised. However, it was a really good night with some excellent questions from the audience. I really enjoyed it. I got on well with all the other candidates; they really were a nice bunch and were passionate in their beliefs. I also made a new friend in Rebecca Jane from UKIP who is super intelligent and funny.
Do you have any advice for people thinking of standing for election?
It's easier standing if you're in a party, even a small and upcoming one like the SDP! The only way that we'll get political change in this country is if we vote for it so if you really believe in your cause, you should fight for it. It might take time, but it's worth it. Nothing will ever change if we do nothing.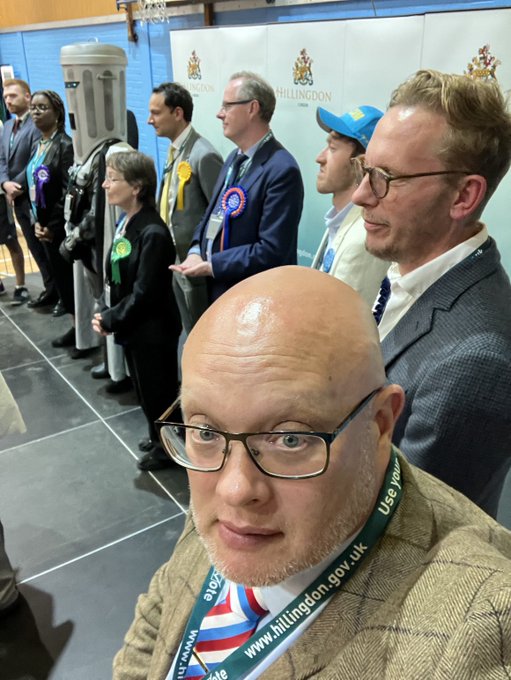 You can find out more about Steve's campaign from our interview and podcast with him. You can also follow Steve on Twitter, or Facebook. More information on the SDP can be found at https://sdp.org.uk.