Following the resignation of Nadine Dorries the Mid Bedfordshire by-election is coming up on the 19th October.  We've spoken with local Sid Cordle, who is the Christian Peoples Alliance (CPA) candidate for the election.
Can you introduce the party and say a bit about what it stands for?
The 5 core values of the CPA are
1. Support Marriage and the Family
2. Protest the sanctity of life from conception until natural death
3. Care for the poor. We help run foodbanks
4. Defend persecuted Christians worldwide
5. Fight crime.
We have a broad set of policies in other areas but these are our core values.
Can you introduce yourself to the people of Mid-Bedfordshire, and tell us what got you involved in politics,
I've been a Councillor and shadow chairman of a planning committee. I've also chaired a school governing body and also chaired a school finance committee. One resident told me "you are by far the best Councillor we have ever had". I live in Hitchin and most of my working life has been spent as a Financial Adviser. I now work as a researcher for a DUP MP and am leader of the Christian Peoples Alliance party. I am a firm believer that parents should have a say what is taught in all RSE lessons.
Politics is in my blood. I was elected to my school Council and was very active in University politics. The biggest inspiration for me was the persecution of Christians behind the Iron curtain I was very aware of and the blatant injustice of it carried out on people who just wanted to pray and read the Bible. I was determined to stop Communism coming to the UK from my teenage years.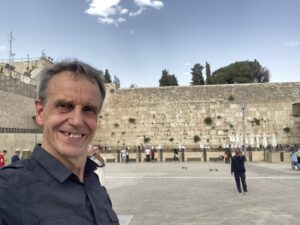 If elected what are the local challenges you want to champion?
At the moment we feel the biggest issue is the sexualisation of children in schools. So our core message is
VOTE CPA to Stop the Sexualization of Children
VOTE CPA if you believe an Innocent child is a happy child.
VOTE CPA if you think RSE in Schools has gone too far.
VOTE FOR MORAL EDUCATION
What would be your main national priorities?
In addition to our core values our economic policies are
*Turnover Tax to to be set at 5% initially which will be a sellers VAT with the same threshold as purchasers VAT, £85,000. We would offset it against corporation tax (tax on profits) so British Companies would pay less. The idea is to get tax off Amazon, Microsoft, Facebook, Starbucks, Shell etc. who send all their profits abroad and so don't pay corporation tax. We would use the anticipated £40.5bn raised to
Get rid of all Commercial rates to help small business and stores to compete with online retail. This will save our city centres. (£21bn)
Restore the cuts to benefits to get rid of the 5 week waiting period a key reason why people attend food banks (£12bn)
Support marriage and the family by giving a £12,000 grant before a first marriage and £6,000 grant before a first child is born if it is within wedlock. Family breakdown wrecks lives. (£3bn)
Tackle homelessness and cut crime. Guarantee everyone who leaves prison a place to live to cut reoffending and guarantee everyone sleeping rough a night shelter and a free meal. (£4.5bn)
* Cut Quangos now costing over £90bn a year and save £30bn a year (£150bn over 5 years) to be spent on capital projects like a new hub airport in the Thames estuary to replace Heathrow which would make billions in revenue and create jobs.
* Make the only test for procurement value for money. This costs £379bn a year and we could save 10% so £37.9bn a year spent on cutting tax and cutting debt. It costs just over £5bn to take 1p off income tax so with his policy we could take 5p off income tax and raise tax thresholds and still cut debt.
*WE would reintroduce GP fundholding which worked so well in the 1990s and make the NHS much more efficient, make sure people get GP appointments and still spend what we spend now on health.
How can people find out more and get involved in your campaign?
Either e mail [email protected] or contact me on 07808474192.