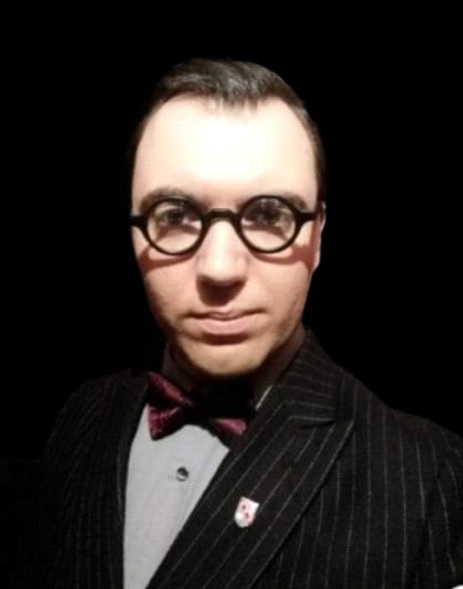 Opinion Piece by Josh L. Ascough
With the UK only now beginning to realise the problem with putting an entire economy on lockdown; forcing millions out of work for being classified as "non-essential", is it time we rethink how we cover the struggles of unemployment?
Having unemployment coverage run by government has its issues. Due to the fact that no one can consume more than what they produce, if people are unemployed then the government through taxation redistributes money; yet if not enough people are producing, then the resulting answer (in the eyes of the government), is to print more money, resulting in the purchasing power of the money becoming less valuable. This ultimately does further harm to the very people that were in need of help to begin with, as through inflating the money supply, the money operating within the economy becomes less valuable because money is subject to the same laws of supply and demand as any other market good; so the poor, unemployed person with £20 in his pocket from unemployment payments, will find he is less capable of purchasing goods and services than he was before.
It is, quite literally, stealing value and economic growth from our "what was to be" future.
There is also the problem of people who are capable of working, the work exists, yet refuse to work, because there is no incentive to work. If an individual is handed "free" money at the expense of another man's productive efforts, and he faces no risk or opportunity cost to himself; where is the incentive to work?
In addition there is the problem of individuals who hold a repetition of becoming unemployed through a lack of responsibility resulting in being fired; whether it be through stealing from the workplace, abusing staff and/or customers, lying about being sick or a whole host of other actions which justify the termination of employment, the fact is this:
If you create poor or no incentives for people, you will come up with poor or negative results.
This is not to say there are not people who are unemployed through no direct fault of their own. There are many people who become unemployed due to a whole host of reasons; the company going out of business, costs for employees rising, economic disasters, natural disasters, or simply not meeting the expectations of an employer.
So if the problem is unemployment, why not just create more jobs?
If the goal is purely to have full employment then there is a simple answer; bring back conscription. If every worker is staffed in the army then we will have full employment, but we will also have nothing to eat. Jobs are not the ends, they are a means for people to live better; to put food on the table by the production of what people demand. That is how you achieve economic growth; creating jobs for the production of things which have no demand and simply exist as a policy to "get people to work" creates and holds no value.
So if employment for the sake of employment and government unemployment coverage aren't the answer, then what is?
As the title suggests, I believe the answer to be the privatisation of unemployment coverage. I am very much on the same side as the great Professor Walter Block; if it moves privatise it, if it doesn't move privatise it. Since everything either moves or doesn't move we should privatise everything.
Now private doesn't mean you pay for it or that it is for profit, private simply means it is not owned, run, or managed by the government; to be a private aspect of the economy is to be separate from government involvement or management, and to be commanded and operated by private citizens. There are a few ways unemployment could be covered in a free market economy which I will go over. However, it should be noted that these are not policies of a top-down approach. Not every means mentioned will be of value to all individuals just like any aspect of the market; this is an approach from a bottom-up position based within human action and incentives.
Community Coverage – We have many locations around the UK which hold on to community values: look out for your neighbours and help to keep your community safe. One form of private unemployment coverage could come in the form of community coverage based within a HA (Homeowners Association). Now in the UK we don't really have Homeowners Associations apart from a few "gated" communities. A Homeowners Association is a private association, usually formed by estate developers in order to manage homes in residential areas. However in a free market there is relatively no reason these associations could not be run and managed by the community members themselves via the formation of what could be called "Community Contracts"; these contracts would operate on a membership benefit basis.
For example, let's say John Smith wishes to buy a home in a community which has a Community Contract. He is not required to sign the Contract in order to live in the community; if he chooses to sign, he will be legally obliged to have a certain percentage of his income deposited into the communities fund, which is to be used to cover damages to any of the properties, donations to churches if it is a religious community, maintaining roads, and, on the subject we are focused on, assisting in coverage for unemployment. Now as stated, Mr Smith is free to not sign the contract and live in this community, however if he chooses not to, any damages to his property, any religious building he wishes to attend, any roads within the community he wishes to drive on and covering his unemployment will have to come out of his own pocket, rather than the fund set up by the contractual obligations of the community.
Now the reader may think this is a disadvantage for Mr Smith; however the community is incentivised to have Mr Smith sign the contract, not simply because it means more funds by the community for the community, but because if they can insure Mr Smith is a contracted community member, then they can further insure there will not be a ripple effect on to the value of their own property through damages which have been done to his property, through not being able to afford a toll on the road which goes towards maintenance, or through him becoming unemployed and being unable to pay his bills. His incentive if he chooses to sign the contract is the same as the communities incentive to encourage his signing; shared community values, maintenance of the community resources, ensuring protection against damages and unemployment, and securing the property value at high rates.
Some may say this is just a local version of government with choice added in to the mix; to which I would say localism and choice by our current standards are the complete opposite of government.
But what if like myself, you don't really get along with your neighbours and you don't hold any shared values (I'm a Libertarian ever moving towards Anarcho-Capitalism living in a Labour stronghold; I'm as out of place as Karl Marx in an Economics class) and you don't value such a setting; or if the location you reside in doesn't hold community values, what is the option for a purely individual basis?
Unemployment Insurance – An Unemployment Insurance Program (We'll address it as simply UIP from this point), would operate on a similar basis to most insurance program do now; the higher financial risk you pose the higher rates you'll have to pay. However just as insurance for health or cars in a free market would be more open to innovations and competition, insurance for unemployment would operate in a much broader sense.
These rates would be based on a number of factors; taking into account a person's income but in addition taking into consideration living costs, if the person has ever been fired and what for, and the level of experience and/or qualifications which increase or decrease a person's ability to obtain and retain a job.
This would mean that, for example:
Let's say we have two individuals; persons A and B.
Person A has a job which pays £20,000 annually, has never been fired, holds 5 years' experience, holds a degree where there is high demand for that line of work and their consumption and living cost are low.
Person B has a job which pays £23,000 annually, has been fired multiple times for abusing customers, holds 12 years of short-lived experience based on being fired from multiple establishments, holds a diploma where there is high demand for that line of work and has high consumption and living costs.
A's living costs are low because he doesn't smoke or drink, has paid off his mortgage and economises on what he consumes.
B's living costs are high due to holding a high drug and drinking habit, and due to holding debt from excessive credit card use.
If an unemployment insurance company based its rates off of the factors which were mentioned above, then we can assume that B would have higher rates to pay.
B would have higher rates to pay because he has been fired a variety of times due to abusing individuals and because of a high drug/drinking habit. He has a higher risk of becoming unemployed due to his own actions, and so would have to pay more as he is a bigger financial risk to the insurance company.
A would have to pay lower rates due to the fact he has never been fired, holds low living costs due to economising on his resource consumption and holds a degree in an area with high sought after work. He has a low unemployment risk and in the low risk event of losing his job either due to his own actions or an exterior causation, it is speculated he would not be unemployed for a long period of time, due to his experience, and his sought after qualifications.
We can see from this scenario that the unemployment coverage would favour those who are responsible individuals and financially punish those who were not responsible and were the cause of their own terminations.
This would incentivise what otherwise would be harmful, reckless individuals who become unemployed due to their own negative actions to take on responsibility, while ensuring those who are responsible and who may lose their jobs due to exterior reasons receive higher coverage for lower costs, because due to their responsible actions are less of a financial risk to themselves or the insurers.
This is all good for those who already have employment, but what about individuals in communities where there is no employment; how do we address this problem?
Unemployment Charities and Work Foundations – Now addressing an entire community which is unemployed and in poverty is a difficult subject in the hypothetical because (A – poverty is the natural state of man and (B – lack of economic activity is not a black and white scenario and can occur for a variety of reasons; for the purposes of this example however, we will assume that poverty within an entire community has occurred due to governments regulating economic activity out of business, and has become a generational problem.
Within a market economy, charities could be set up much easier than current (we can also make the assumption that in this hypothetical scenario, the monetary sphere and government are separate, and sound money is active; which would remove the risk of private charities being decimated by inflation), to provide financial aid to those who need it. In addition to this work foundations could be set up, which would receive their funding via donations from private citizens and businesses, in order to provide training to individuals to give them the skills for work; as well as provide funding to individuals looking to set up a business to boost the GDP of their community, but lack the funds due to no economic activity and/or not being able to acquire a loan due to low or no credit score.
The ultimate theme here is one of choice; choice for how we cover ourselves and help our neighbours and whether we choose to do either or not.
Nobody likes to see others suffer, but forcing resources from others in order to give to another does not make the giving moral. What makes it moral is the recognition of choice and the analysis of values each person holds; can any act actually be deemed "moral" if it is forced without any understanding as to why this act is right or wrong? If I put a gun to my neighbours head in order to redistribute his wealth to someone else who I deem to need it more, am I moral or would I have been moral if I took the time to persuade him of the moral value of charity, and he gave based on his own understanding and agreement of value?
It is very easy to force things from and upon others; it is difficult to persuade, but it is a lot more rewarding and long term, as if you can achieve such a feat, you will have created a moral framework, rather than a violently forced act of charity; which is no charity at all.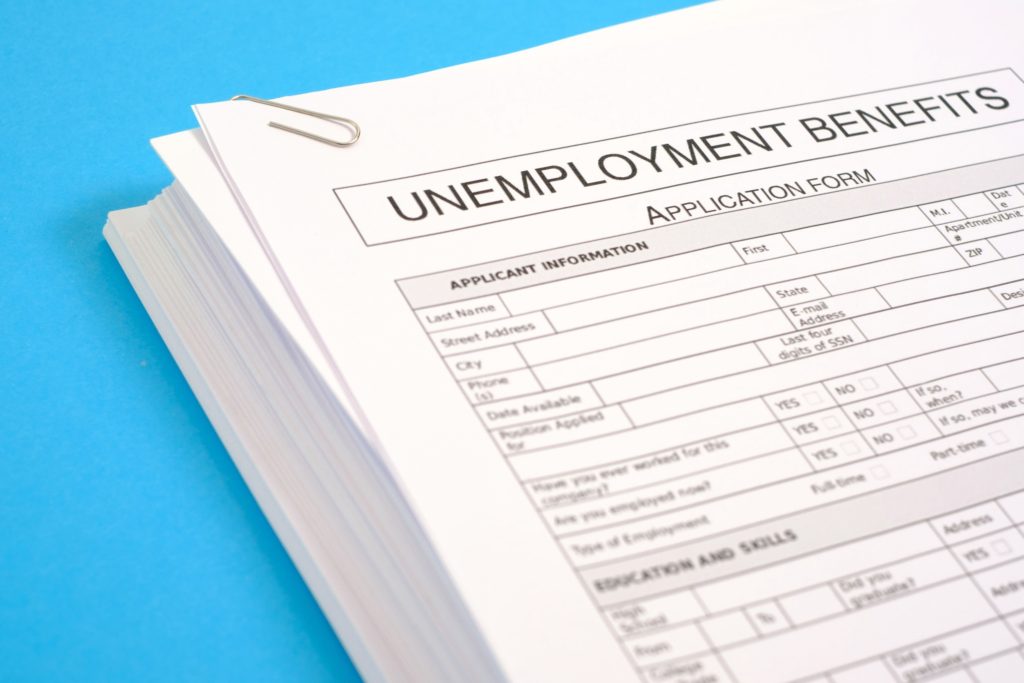 Main image: https://www.123rf.com/photo_96096037_stack-of-cv-and-application-for-employment-on-blue-desk.html