The Hampshire Independents are a party of people who agree on core principles but stand as independents.  We spoke with Lucy Dean who is standing for them in the Brighton Hill ward of Basingstoke & Deane Borough Council.
Lucy thank-you for your time.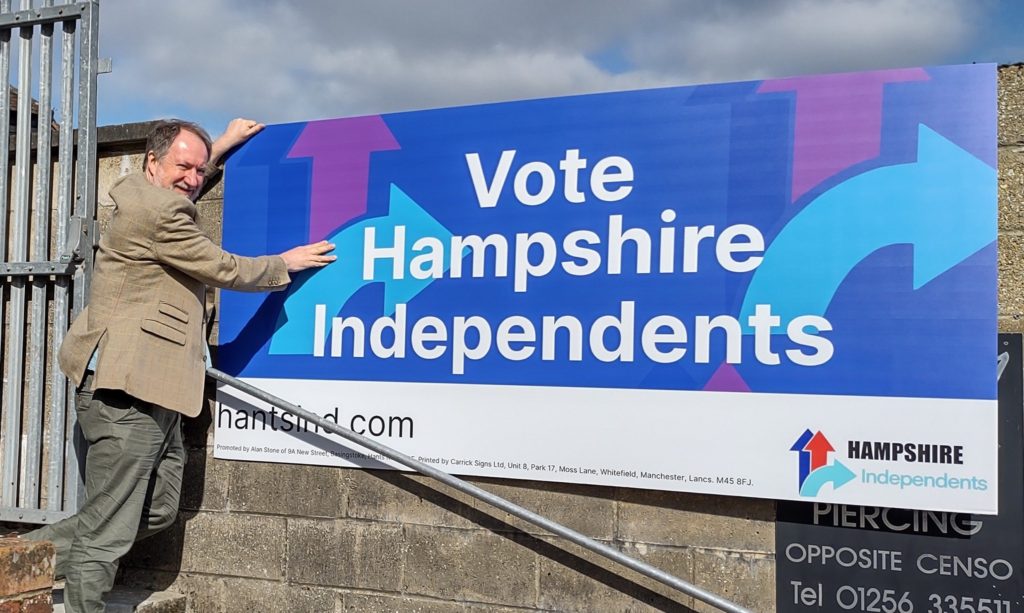 Tell us a bit about yourself
Hi, I'm Lucy Dean and I've lived in Basingstoke for the past two years. Previous to this I lived in Farnborough, Hampshire for thirty years. I love this corner of Hampshire due to its green spaces and easy accessibility to other parts of the country. I've been interested in politics for some time, although the EU referendum was probably the turning point for me. It still seems odd to me that we were given a binary choice for such a big topic – particularly, as the ramifications are still being felt today. My reason for getting involved in politics was because I wanted to have a greater say in terms of what goes on, and also to understand why decisions are made in the way that they are. I see many opportunities for things that can be improved, and I am keen to make a difference. In my spare time, I am a keen sportswoman and enjoy running, paddle boarding, cycling and the outdoor lifestyle. I also enjoy caring for my plants – trees, plants, flowers and fungi have many therapeutic benefits, and I am keen to learn as much about them as possible.
You're standing in the Brighton Hill ward, can you introduce the ward to us and what you can bring to the area?
Brighton Hill is a beautiful ward of Basingstoke. It is comprised of stunning parks, fields and play areas, and is bordered to the South by the M3. To the north is the A30.
My plan is to continue to challenge the council's approach to new housing developments – in particular, the current theme of overdevelopment. I also want to protect our green spaces and rivers as these are precious resources and should be treated with respect.
Proper waste disposal is a huge problem in Basingstoke, due to poor infrastructure and planning. In future, I'd like to see the council block all new developments until provisions are made for the proper treatment and disposal of human waste. Currently, the water companies knowingly dispose of raw sewage into our rivers. This must stop! The council has declared an ecological emergency, but this is at odds with their approach to housing developments.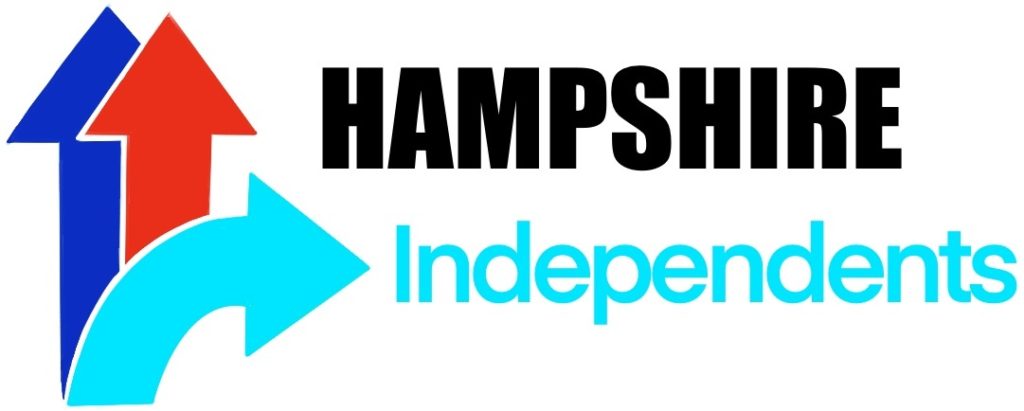 What would I like to see change at the council?
I'd like the council to recognise the harm they are doing to the environment and people of Basingstoke by allowing the malpractice of the water companies to continue. I'd like them to force the water companies to build new water treatment facilities across Hampshire to support all these new developments. I'd like our rivers to stop being used as dumping grounds for untreated effluent waste. Already our existing sewerage systems are overwhelmed, so something needs to be done about this before new developments are considered.
How can people find out more or get in touch if they want to get involved?
The party is on Facebook and Twitter. We have our website which outlines more about us, our founders and some of the basic principles we follow (we also have a series of opinion pieces from our candidates and supporters) https://hantsind.com. You can always get in touch via email too via [email protected].