The Hampshire Independents are a party of people who agree on core principles but stand as independents.  We spoke with Andy Liming who is standing for them in the South Ham ward, of Basingstoke & Deane Borough Council.
Andy thank-you for your time.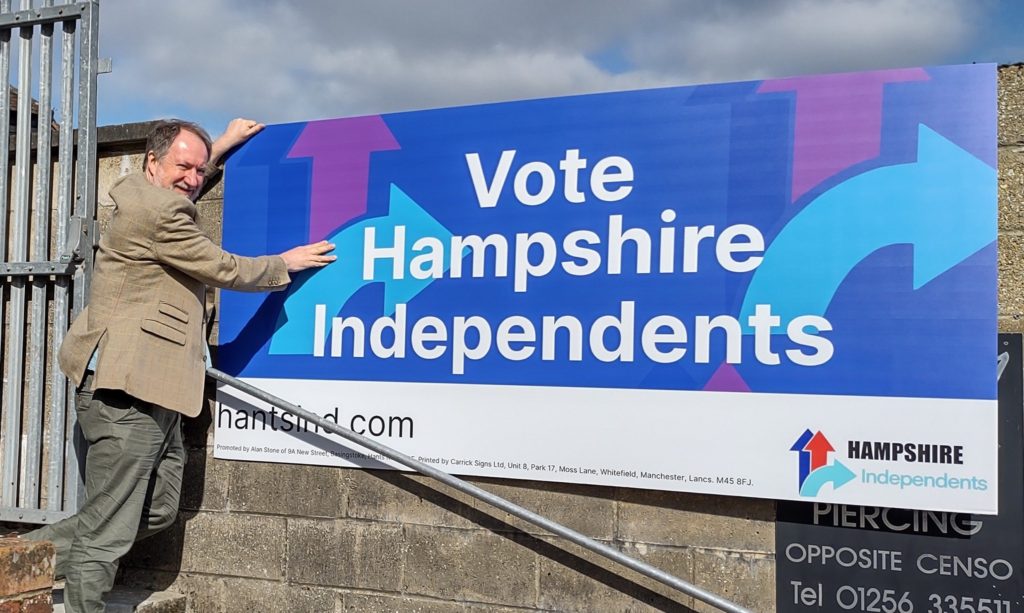 Tell us a bit about yourself and your party?
I am a serving Fire Fighter in Basingstoke. As well as serving my community in this capacity for nearly 25 years I also spent two years as a Special Constable. During my service I have spent 13 years involved in youth intervention helping run two schemes one for cadets and another giving direction to young people. I live on the Berg Estate with my family.
I want to see action on speeding in South Ham, basic decent things like dog fouling, and litter which is mainly thrown from cars, dealt with. I also would like to see more facilities for young people to go to. We had a cadet group at the Fire Station, but we lost funding leaving many young people upset they could not join. Young people are pushed around, and we are not supporting their educating or showing them how to really enjoy leisure time. They are easy targets for gang culture and very easily finding themselves on the wrong side of the law.
Basic life skills and respect for themselves is not being taught and an unhealthy attitude towards the Police is harvested. I want to break this blueprint for social decline. I have helped many young people who have fallen on the wrong side of the law, helping them through their different cases to finding work and a place in society.
I had a bad start in life and want to show everyone you can choose the right path and be a part of making things better for everyone.
Hampshire Independents formed as a group of people who stood either as independent candidates or for minor parties. We discovered how much the system is skewed against those candidates, with the press being allowed to ignore them, being excluded from hustings as well each person lacking the "do everything skills". We exist to try and bring some of the bigger party advantages to independent candidates across the county. We do not have a central manifesto; each candidate must come up with their own ideas. We have a team of people who know technology, marketing, investigations, print media, public speaking and campaigning. We don't tell anyone what to stand for, but we make it so much easier when you can call someone up to ask how to complete the paperwork, how to deal with a press interview, how to design an eye-catching leaflet, how to canvass, etc. We hold social meetings too to help everyone get to know each other, between us we have people who run businesses, former police officers, people who work for large companies, young people, older people and everything else. We truly believe that by staying as individuals but sharing our skills and knowledge we are greater than the sum of our parts.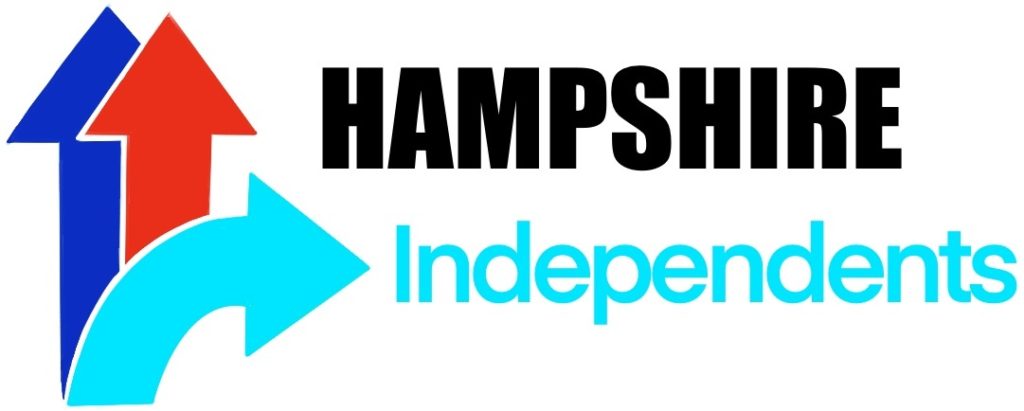 You're standing in the South Ham ward, can you introduce the ward to us and what you can bring to the area?
I want to tackle speeding on our estate roads before someone is killed or seriously injured. I want to deal with litter and dog fouling which makes our environment poor. I want to support young person's clubs and activities which teach life skills and how to enjoy leisure time. I do worry about some of the kids I see being pushed around because they have nowhere to go, these young people normally end up on the wrong side of the law with a negative attitude to the Police and I would like to help break this cycle.
More widely what would you like to see change at Basingstoke and Deane Borough Council and across the borough?
I would like to stop over development and strain on our town infrastructure along with more reduced speed limits in town roads. I would like more money to be made available for youth engagement schemes.
How can people find out more or get in touch if they want to get involved?
The party is on Facebook and Twitter. Our website outlines more about us, our founders and some of the basic principles we follow. We also have a series of opinion pieces from our candidates and supporters at https://hantsind.com. You can always get in touch via email too via [email protected].