Eric Siva-Jothy heads up the London Assembly, London wide list for the SDP.  We have already spoken with the SDP Mayoral Candidate Steve Kelleher on our Podcast.  Eric is a student of Law & Criminology, describes himself as a small-c conservative and is the London region representative for the SDP Youth movement. 
Eric thanks for speaking with us.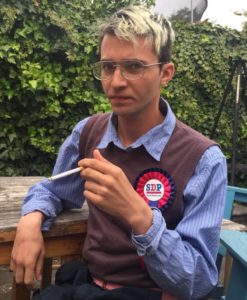 Can you start by introducing yourself, and tell us what led to you standing for the SDP?
My name is Eric Siva-Jothy and I've lived in London now for a little over 4 years, I'm 24 and currently studying for an LLB in Law with a minor in Criminology at university. The main reason I put myself forward to stand for the SDP is frankly everything from the government's handling of endless, increasingly incoherent lockdowns at the national level to the woeful handling of crime in London. Given my area of study I am particularly passionate about the latter, and some of the worrying trends I've been exposed to living in East London over the past few years make inaction not really an option for me anymore. That's everything from the degree to which burglaries are never even followed up, to the open proliferation of cannabis use on the streets I've seen (often right in the presence of authorities themselves). It just seems police priorities are more in public virtue signalling with police Pride vans than being an active presence of law and order. Of course, with the looming unparalleled economic crash we're in for post-lockdown, crime will only be exacerbated even further in the midst of a Met police and a Mayor that I don't think are ready to confront it, let alone even attempting to make preparations for such a scenario.
Although we've spoken to a number of people from the Party, for those less familiar can you tell us about some of the SDP's national policy's?
I usually describe ourselves to people as 'Blue Labour', I myself am a former Labour Party member but I left shortly after Corbyn's election to the leadership, although the party was already in a dire state when it came to marginalising more socially conservative voices. The Social Democratic Party is my natural political home in this regard, economic Left/social Right, which according to studies tends to actually be the average political outlook in this country. Our national policies include reshoring industry and manufacturing to the UK & adopting a state-led industrial strategy, reducing immigration, renationalising the railways, calling for a full government review into political bias at the BBC and Channel 4, tax benefits to married couples and legal protections for free speech in academia. I strongly recommend giving our document "The New Declaration" a read, that sets out our ethos and outlook broadly.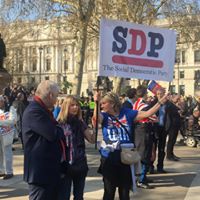 Even in lockdown we have significant street crime problems in London, we have constantly rising local taxes and contention between public and private transport.  How will the SDP tackle these issues?

Our number one priority is putting more police on the streets. For this we've set an ambitious target of up to ten thousand new officers to be deployed in active community patrols, using the highly successful 'broken windows' strategy London's twin city New York employed to great success in the 1990s. This means directing police to be actively present and patrolling around key crime hot spots, including expanding the use of stop and search, which serves both as a strong deterrent and provides the ability to intervene quickly when crime occurs. Of course nowadays anti-police sentiment is a trendy left-wing cause we have to contend with, but the evidence shows very clearly that the active method of policing works and saves lives. We plan on funding this by cutting waste at City Hall, reviewing how the Met uses its funding and then streamlining or abolishing what is unnecessary (the epidemic of 'tweet policing', which i'm sure many of your readers will be aware of, comes to mind here), and using TfL's incredibly commercially valuable landholdings to raise money for the London budget. 
In regards to transport, we will push back against ridiculous policies like ULEZ, poorly thought-out cycle lane expansions and the undemocratic imposition of LTNs that cause more problems than they solve. I am utterly dumbfounded by the choice to try and reduce automobile use and shift the burden from that onto public transport in a time when TfL is about to enter an unprecedented financial crisis. It simply wont be able to pick up the slack, especially in the coming post-lockdown economy; is now really the time to opportunistically mess around with environmentalist social engineering plans and their unforeseen consequences on those reliant on car travel? Lower-income and often older workers in the outer parts of London especially require cars to travel long distances to and from work, and they're hit hardest by such policies. In the end expansion and investment in both TfL and automobile infrastructure, like reopening the Hammersmith Bridge and completing the Silvertown Tunnel, will combat congestion and concentrated air pollution far more than the ideology-driven penalising of London's motorists.
What are the SDPs others priorities for London?
Housing. Labour has repeatedly failed to live up to its housing targets and due to outdated ideas like right-to-buy we have seen a continuous decline in the public housing stock that exacerbates the crisis. Our main goal will be to reach a target of constructing 50,000 new council houses a year, using money raised from methods outlined above, combined with having tenants waive their right-to-buy on all new builds. This means we can keep housing in public ownership, and in turn there'd be a knock-on effect of reducing prices and rent in the private sector. In that vein, the SDP will introduce a points system that gives those who've lived longest in an area priority on the housing ladder. This is designed to help build more local communities and combat the current atomising trend of renterism dispersing families and friends all over the city. There would also be a knock-on effect on crime: closer-knit communities with more familiarity tend to have much lower crime rates.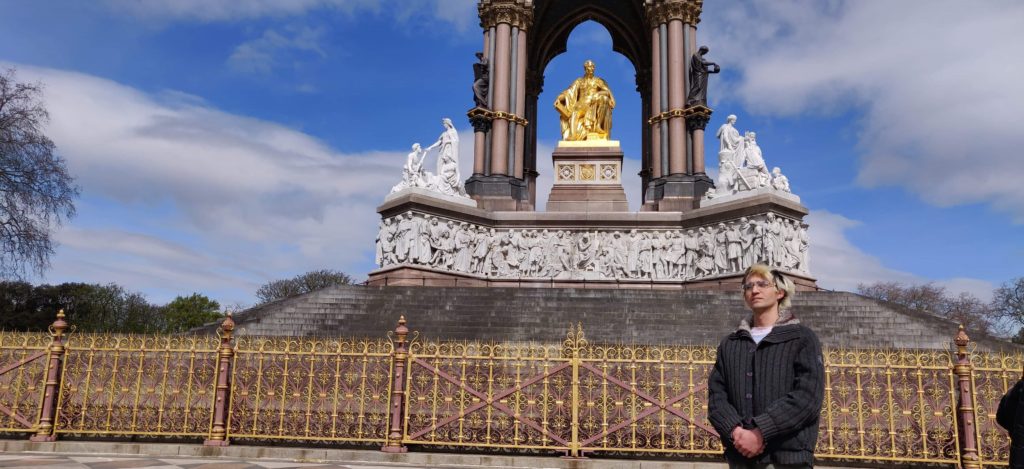 If elected to the Assembly what would you like to work on and achieve?
Aside from holding the Mayor to account and working with other AMs to carry out what i've outlined above, I'm especially interested in preserving the historical and architectural heritage of London. If elected, I would like to advance a vision that more monuments and statues to our past be constructed around the city as part of a broader beautification project, and to engage our struggling arts community post-lockdown in creating public displays celebrating and uplifting Britain instead of putting it down. Something similar to the USAs Federal Arts Project in the 1930s, which in my humble opinion would be a far better use of London's culture budget than changing traffic lights in Trafalgar Square. I would also rigorously resist any introduction of intrusive and compulsive domestic "vaccine passports"; I consider the very fact they're even being floated grossly sinister in its potential curtailing of civil liberties and permanently altering our way of life.
If people want to know more about the SDP and their movement how do they get in touch?
Go to our website, where you can read our policies in full as well as our statement of principles. You can contact me at [email protected], or our fantastic Mayoral candidate Steve Kelleher at [email protected].
Eric can be found on Twitter at https://twitter.com/SdpEric.