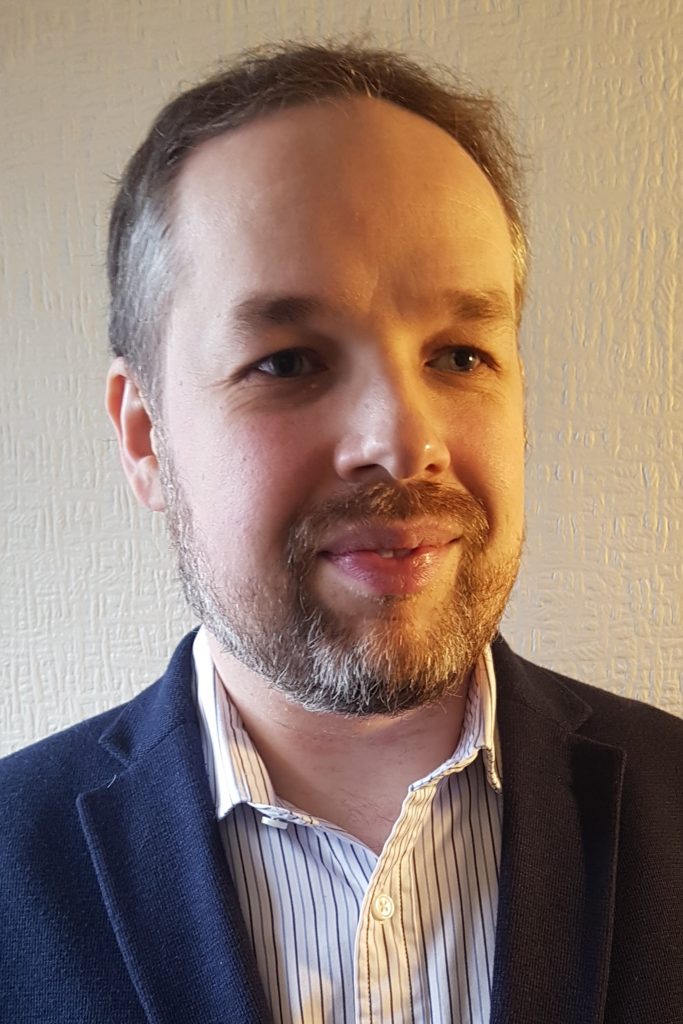 Robert Poll is the Reform Party (formally the Brexit Party) GLA candidate for the Croydon and Sutton constituency. Robert is also the digital founder of the Save Our Statues campaign. We speak to Robert about the campaign, local politics, and his campaign for the GLA.
Robert thank-you for your time.
Can you tell us a bit about your background in political campaigns, and what led to you being the Reform Party Candidate in Croydon and Sutton?
I'm no career politician – I think the best politicians come from a background in life, not a background in politics. I've always had strong political convictions, but, like many, it took a trigger moment to make me actually stand up and do something. For me, it was the attack on our heritage last summer. There were very few voices in politics speaking against it and I wanted to change that. Similarly, right now, there aren't many voices speaking up for our liberties. We have two parties that both believe in big government and high taxes, with no alternative championing individual rights and a free economy. The Reform Party offers that alternative.
You were part of setting up the Save Our Statues campaign. How did you set up the campaign and how is it progressing?
I started the campaign in June last year after Colston's statue was vandalised. It hit 10,000 followers in just 8 weeks and now there are 22,000. I think it struck a chord with the ordinary public who felt they weren't being listened to or represented. The idea was to stand up for due process and to help rally the silent majority by publicising petitions, consultations and planning applications. And it's made a difference. For example, after we raised 600 objections, the application to remove the statue of Thomas Guy at Guy's Hospital was withdrawn. But there's a lot more fighting to do – not only for statues still under threat, but in the wider battle for our identity and values.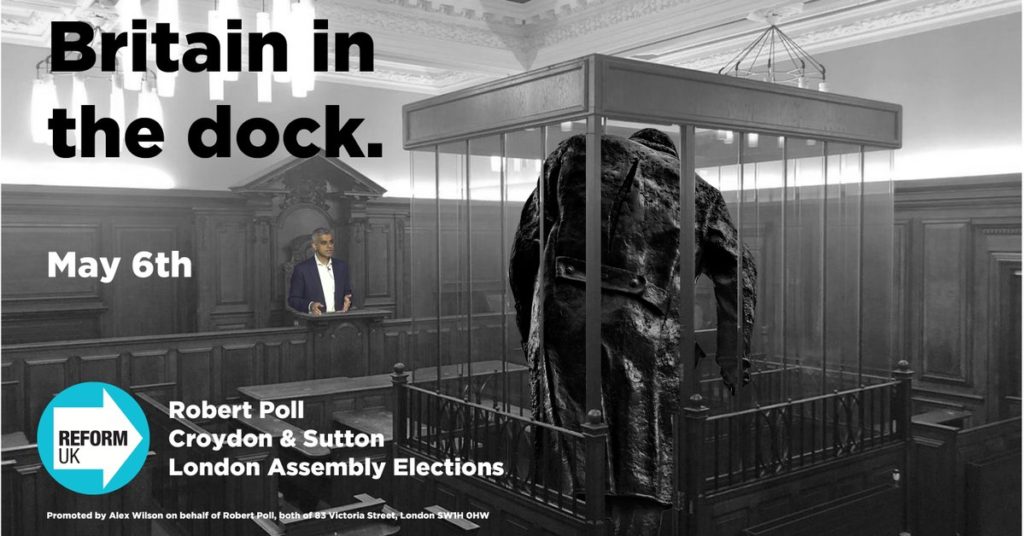 We all understood what the Brexit Party stood for, but what's the raison d'être of the Reform Party, and what do you hope to do in London?
I think Brexit made it clear that certain parts of our system are broken beyond the tweaking being offered by the two main parties, and actually need fundamental reform. These range from our public institutions that have lost our trust, to the political system itself. The British people deserve better – they deserve a real alternative. Economic reform is also vital, now more than ever, if we are to grow our way out of the pandemic. As our capital, London is the epicentre of these problems. It also has its own specific issues around transport and law and order, exacerbated by the current mayor, that need a fresh approach and renewed focus.
In Croydon we have an epidemic of knife crime, a dying town centre and a bankrupt council. What are your thoughts on the issues facing the borough?
The Mayor and Assembly should be doing much more to combat knife crime, starting with stop and search. This is where attention and money should be focussed, not on reviewing statues. Town centres like Croydon were already struggling before the pandemic, but are now facing extinction. They need urgent life support. Now that the vulnerable are vaccinated and Covid cases are falling, there's no justification for ongoing draconian restrictions. Parking needs to be facilitated and small businesses given long term rate relief. As for the Council, this week we've seen the government send a taskforce into Liverpool to ensure key services continue, and perhaps Croydon needs similar drastic action. The long term answer is easier: don't vote Labour.
The other half of the constituency Sutton, has a controversial incinerator and residents up in arms about parking and the amount of new builds. What would like to say to the people of Sutton?
It's interesting that you put those first two issues together, the incinerator and parking. Why target and punish ordinary residents for needing to drive a car, while the incinerator down the road daily pumps out tonnes of carbon emissions? I want to see a more logical approach to the environment, with an end to the war on the motorist and a review into the appropriateness of the incinerator.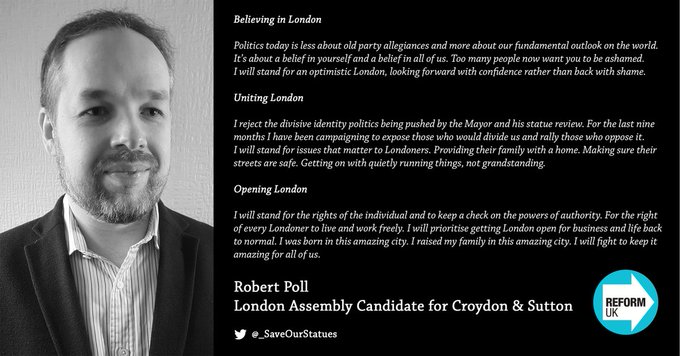 If elected how would you use your role in the Greater London Authority and what would you like to achieve?
The key role of the Assembly is to hold the Mayor to account and stop him acting as if London is his personal fiefdom. We need to move the focus away from cultivating the Mayor's personal image, and back to the issues he and the Assembly are actually accountable for. Crime, housing, transport, and taking care of the unglamorous basics that make London a safe and enjoyable place to live and work in. I would also do everything I can to stop the mayor's divisive statue review that is costing Londoners a million pounds!
On a wider note what are you priorities for change in London and Britain?
Ultimately, we need to redress the balance between the individual and the state. To establish the framework for a free and prosperous nation with a strong economy that will then be able to address other problems. It's also crucial to change the way we feel about London and Britain. To stop looking backwards and being ashamed and to start looking forwards with confidence. To unite us, not divide us along identity politics as Labour is trying to do. If we can change that, then ultimately the rest will follow.
How do people find out more and get in contact or involved?
Robert is on Twitter, and the Reform Party are at https://reformparty.uk/. Robert can also be seen discussing the Save Our Statues Campaign on New Culture Forum Channel.