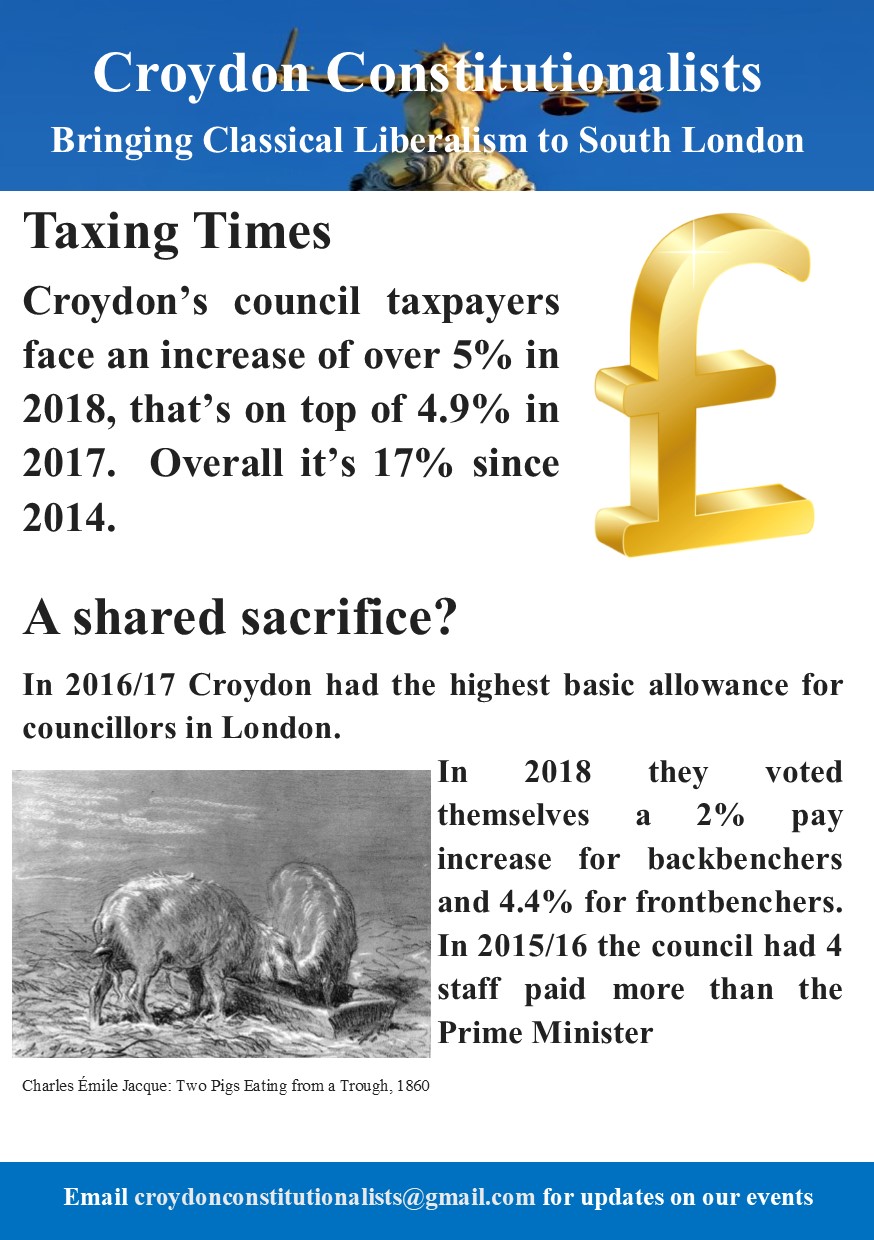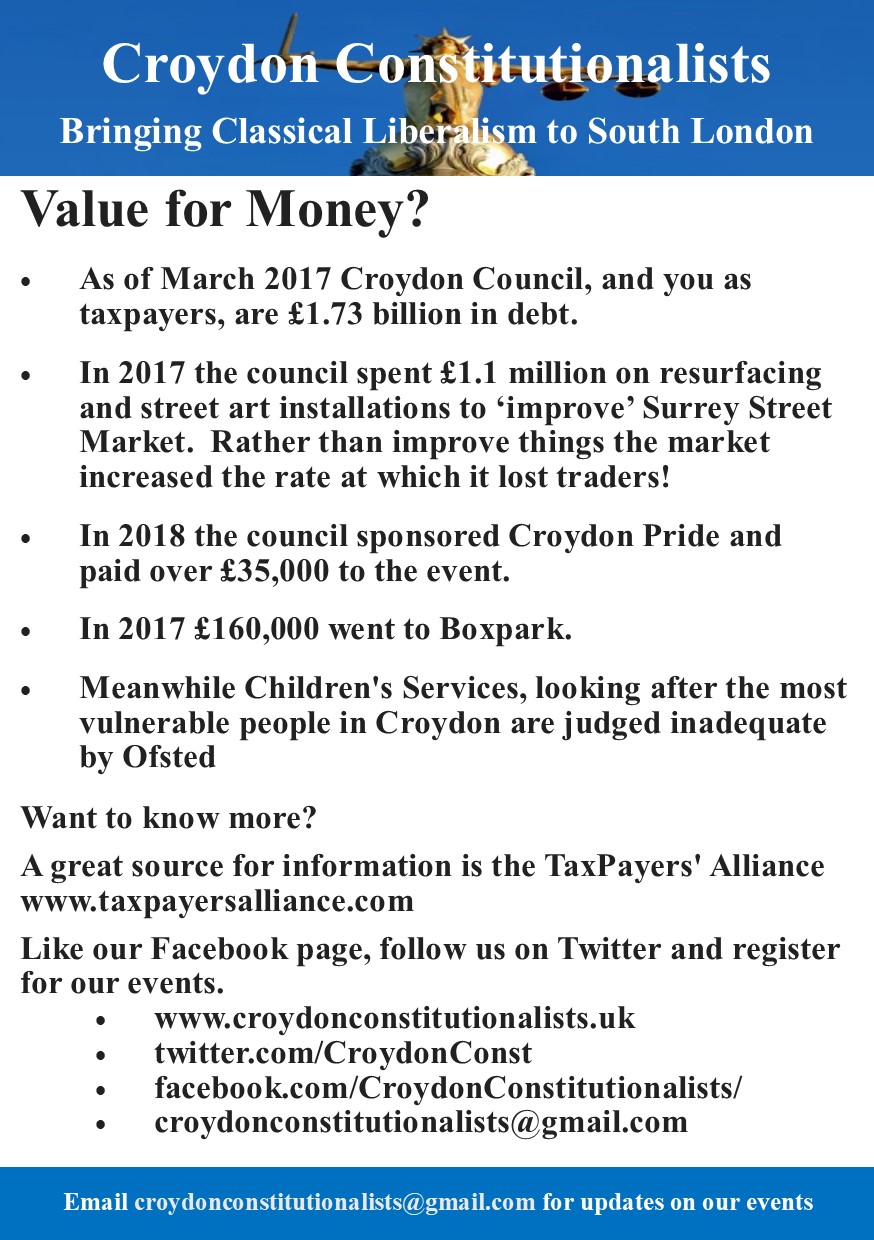 Croydon Constitutionalists
Taxing Times
Leaflet to question the value for money delivered by Croydon Council.  First used with the TaxPayers' Alliance.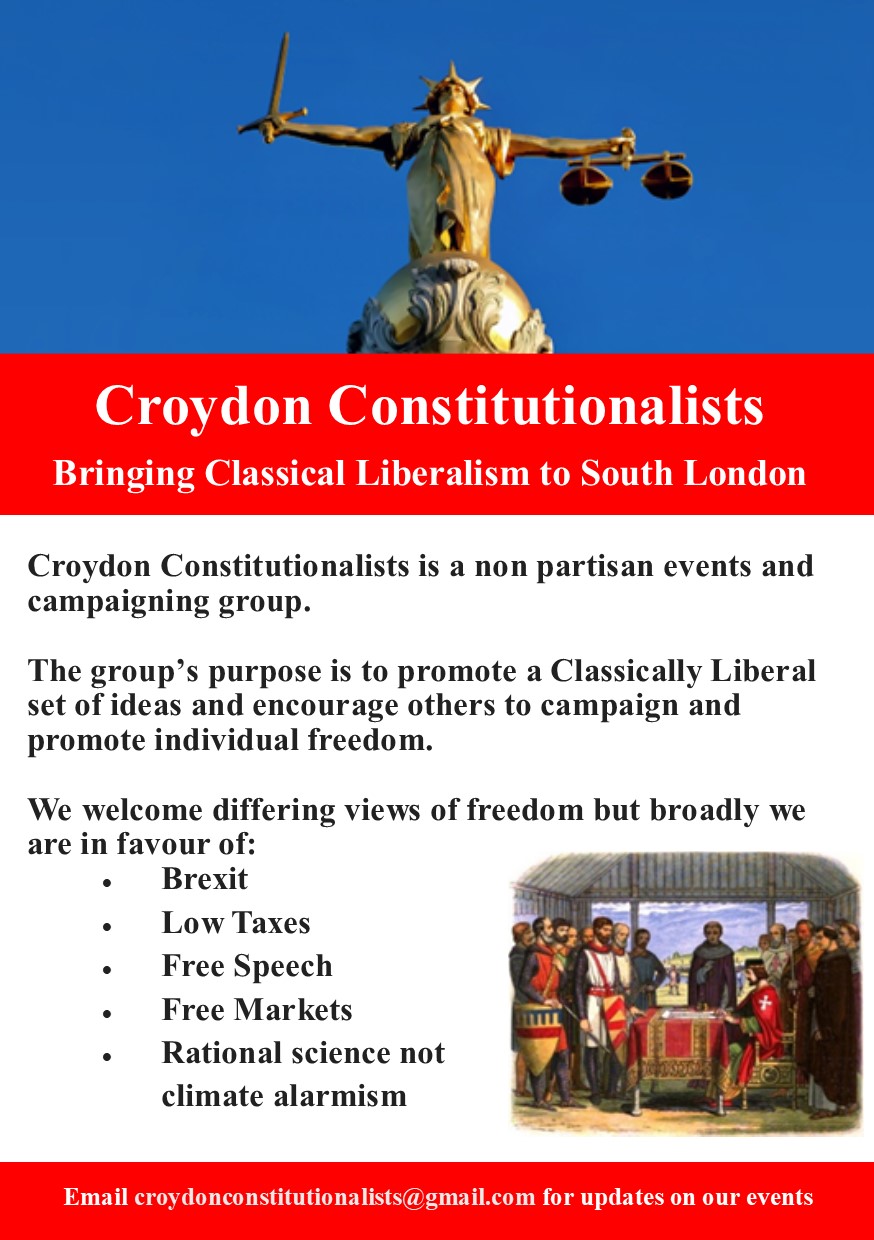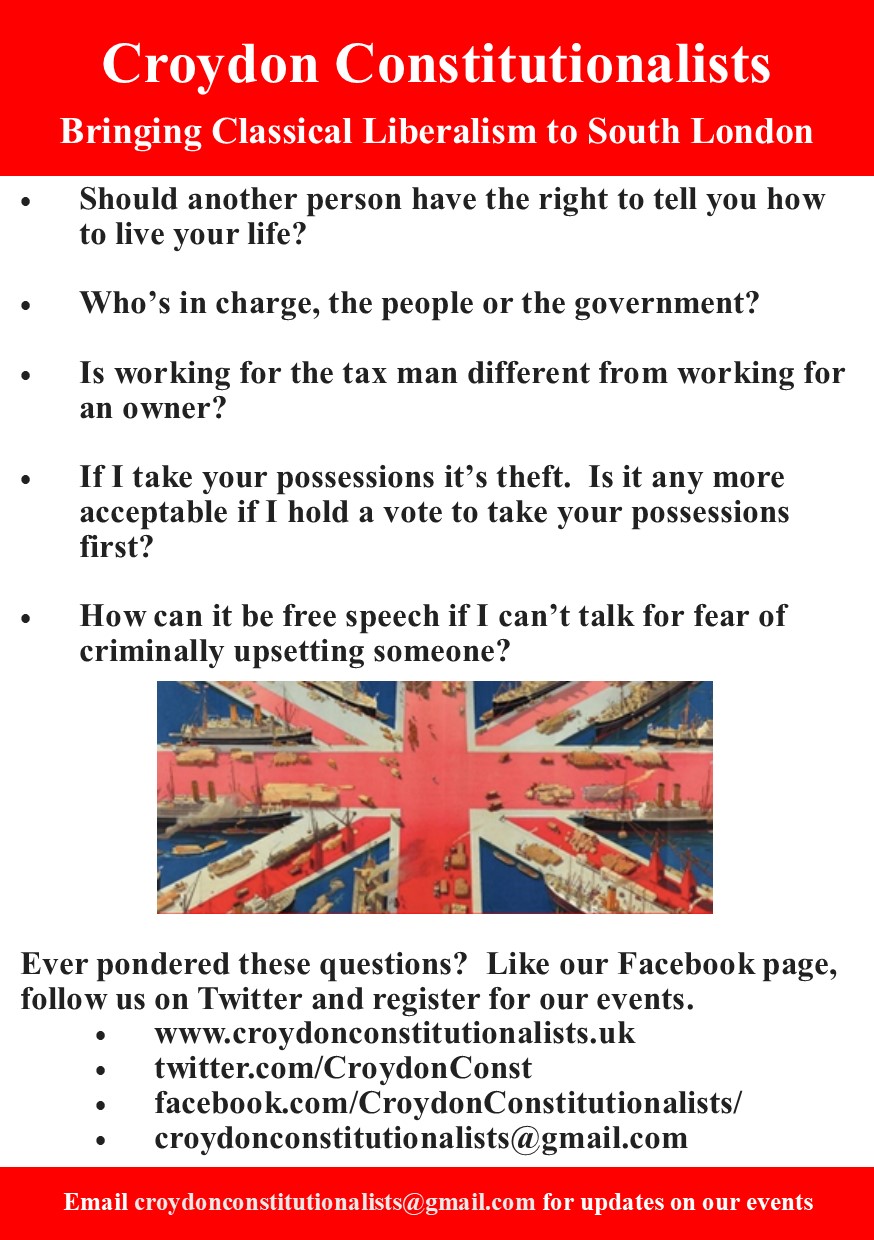 Croydon Constitutionalists
Introduction Leaflet
Leaflet to introduce the Croydon Consitutionalists.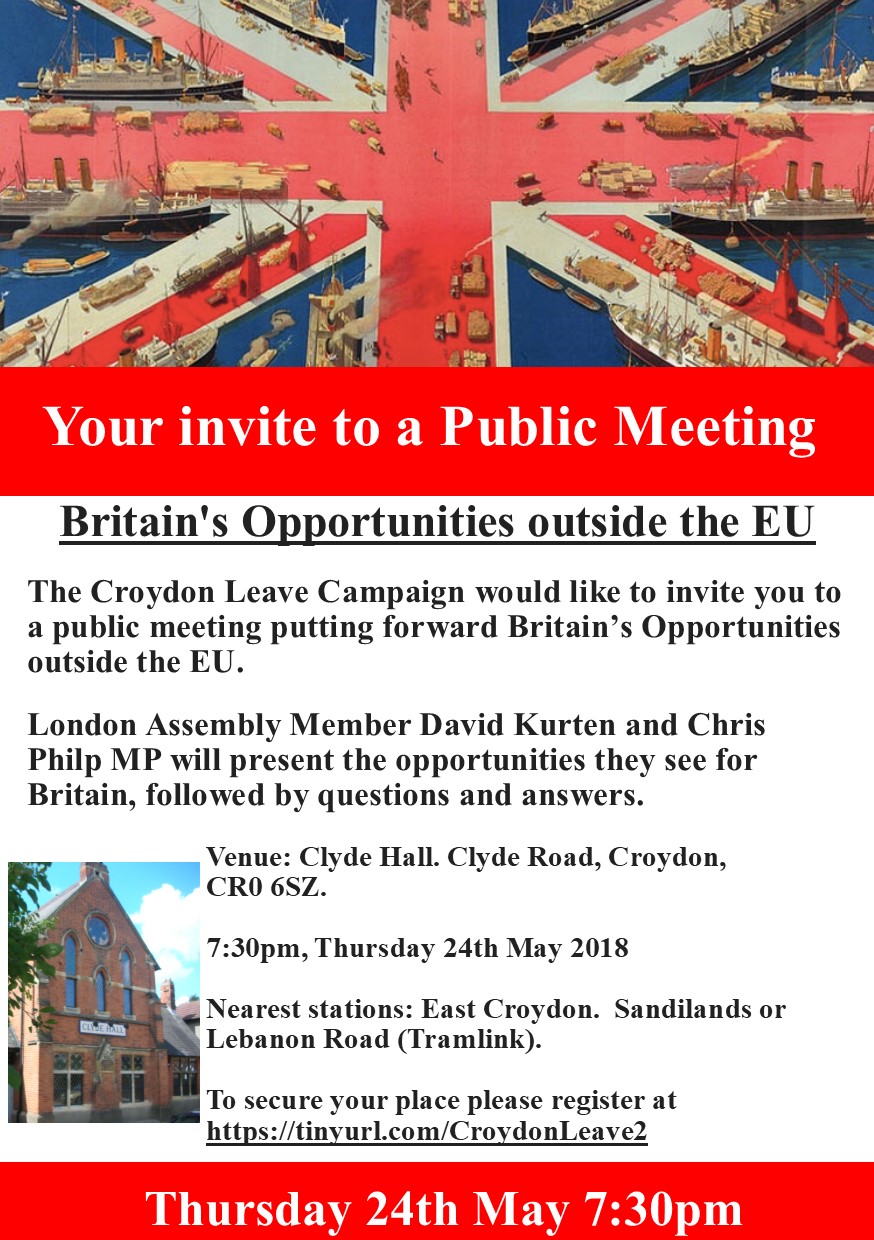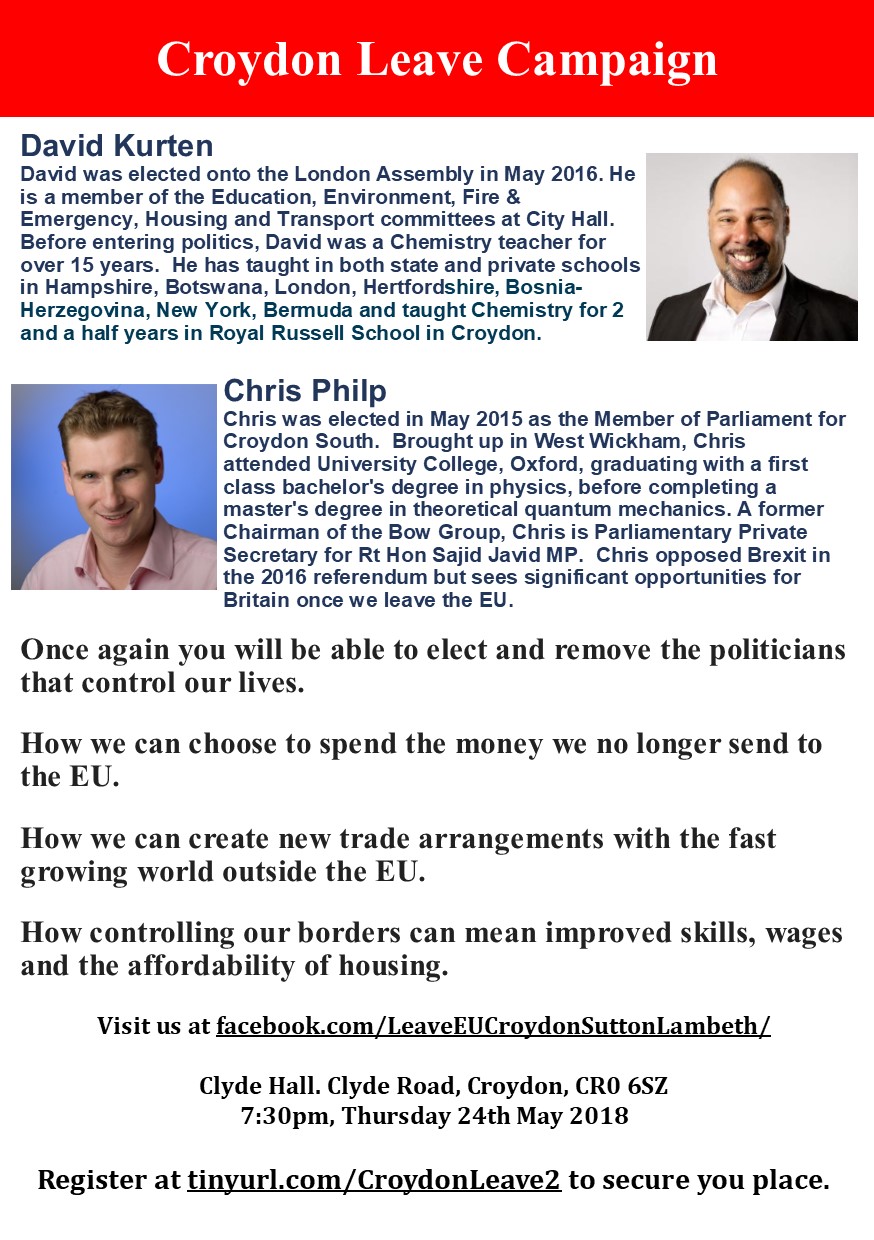 Croydon Leave Campaign
Public Meeting Leaflet
Leaflet for 24 May 2018 public meetings to discss Britain's Opportunities Outside the EU.  London Assembly Member David Kuten and Chrip Philp MP guest speakers.