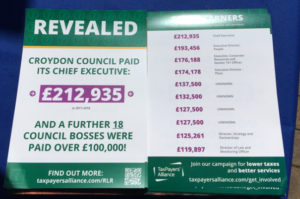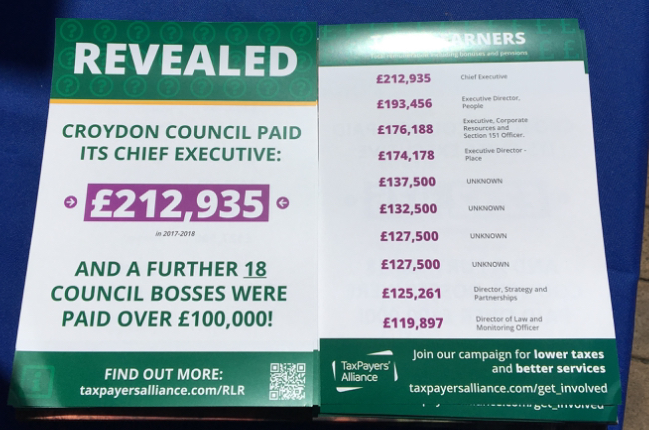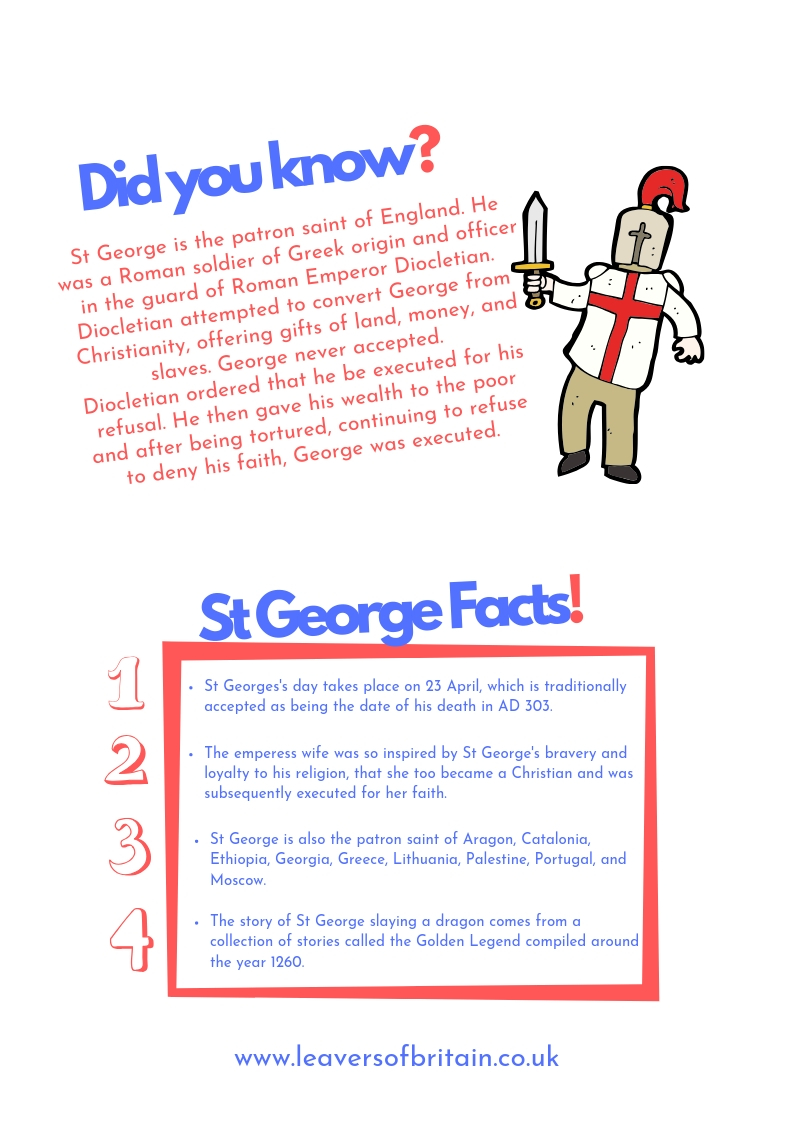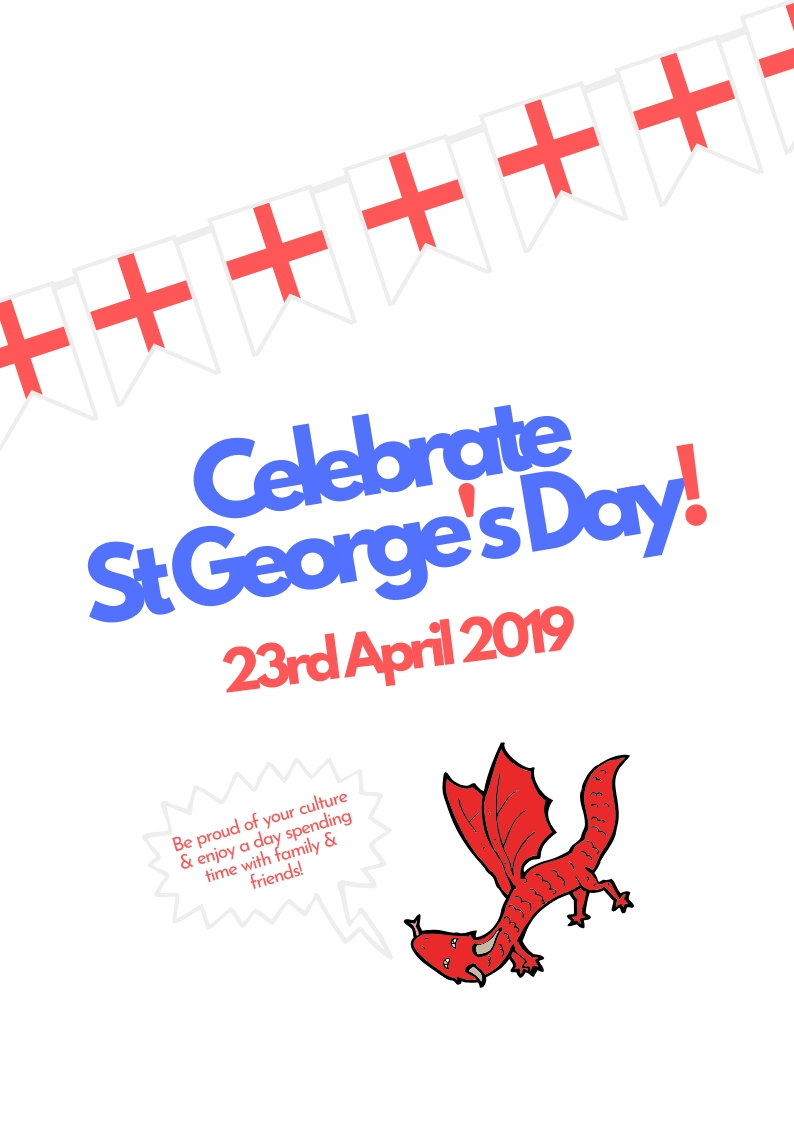 Leavers of Britain
Celebrate St George's Day
Joining with our friends across Europe in Georgia, Portugal, Lithuania, Greece, Aragon, and Catalonia let's celebrate St George's Day. Tuesday April 23rd 2019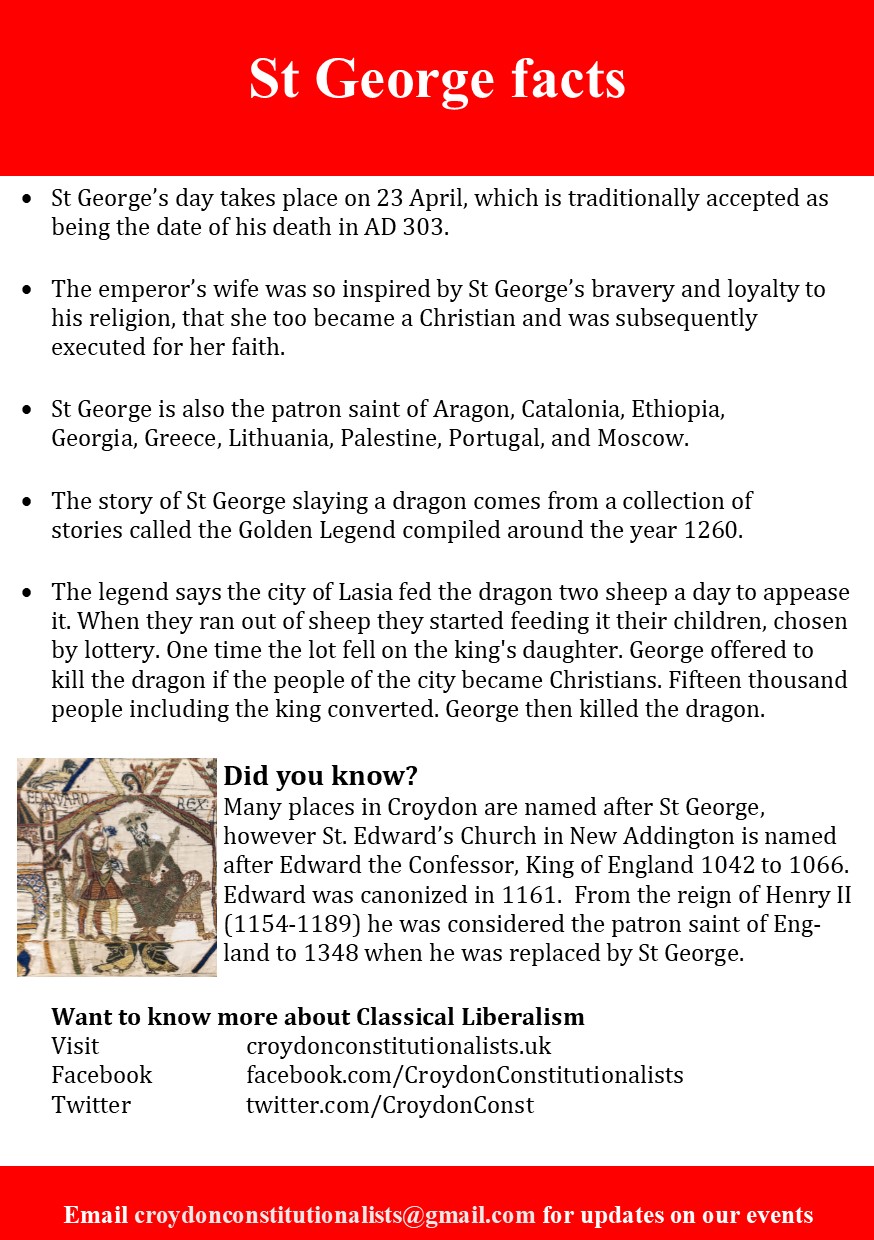 Croydon Constitutionalists
Celebrate St George's Day in Croydon
Joining with our friends across Europe in Georgia, Portugal, Lithuania, Greece, Aragon, and Catalonia let's celebrate St George's Day. Tuesday April 23rd 2019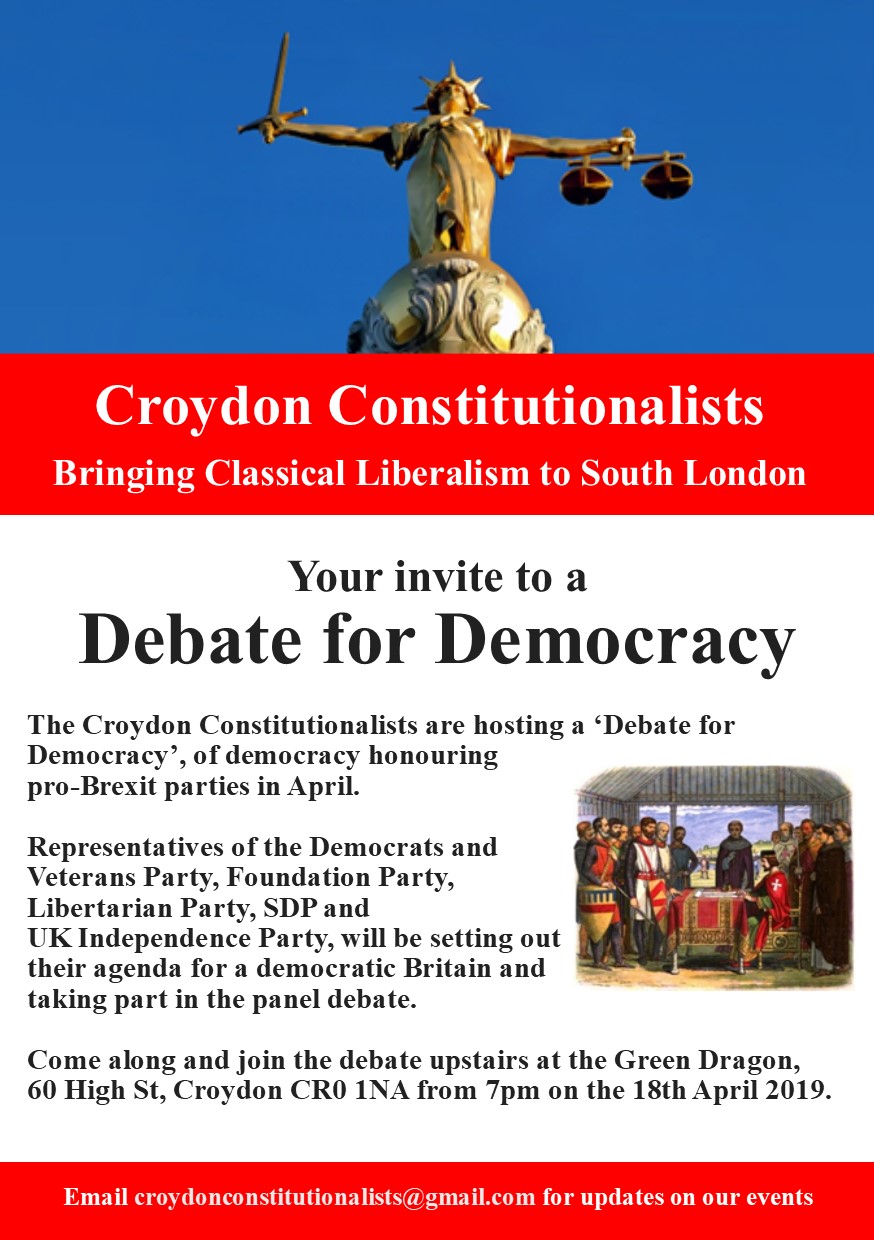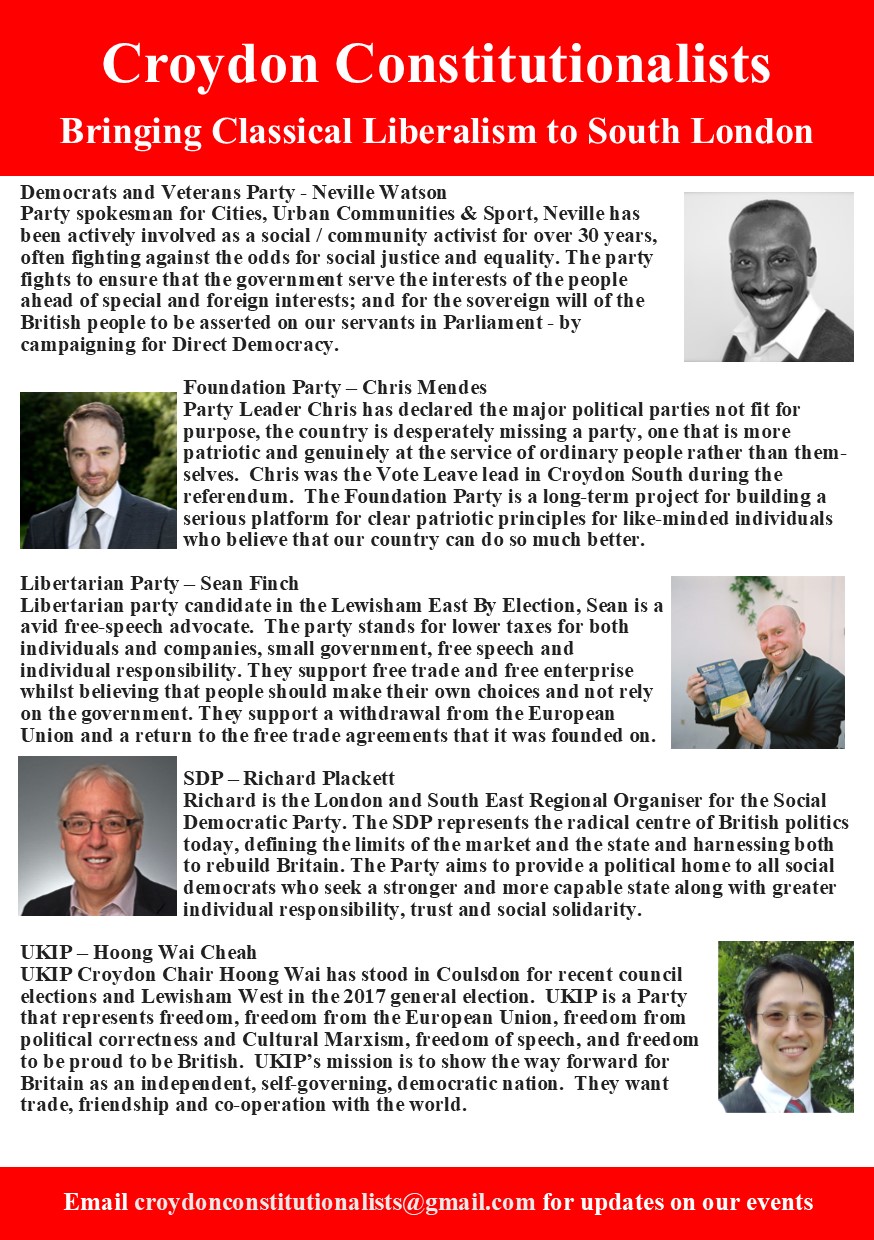 Croydon Constitutionalists
Debate for Democracy
Debate for Democracy of democracy honouring pro-Brexit parties 18 April 2019. Representatives of the Democrats and Veterans Party, Foundation Party, Libertarian Party, SDP and UK Independence Party, will be setting out their agenda for a democratic Britain and taking part in the panel debate.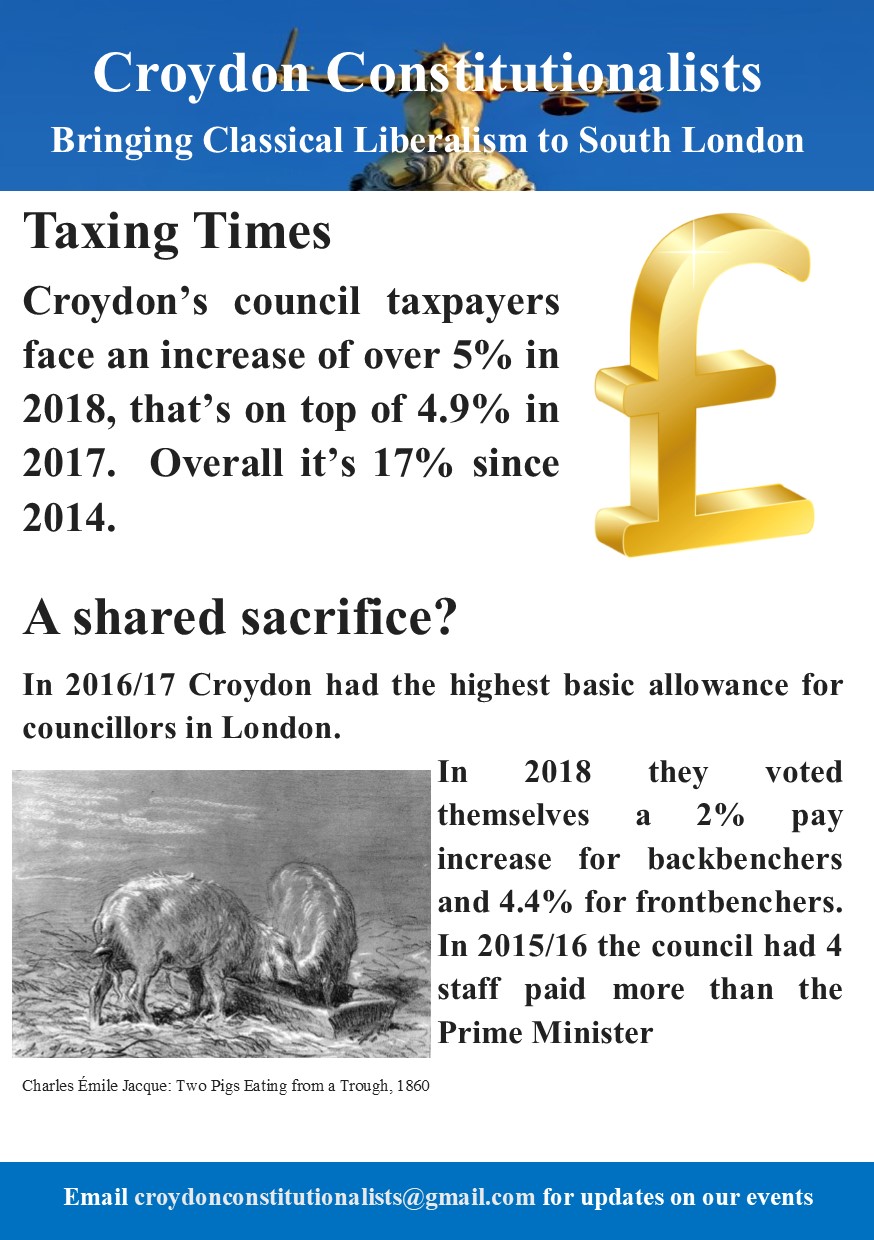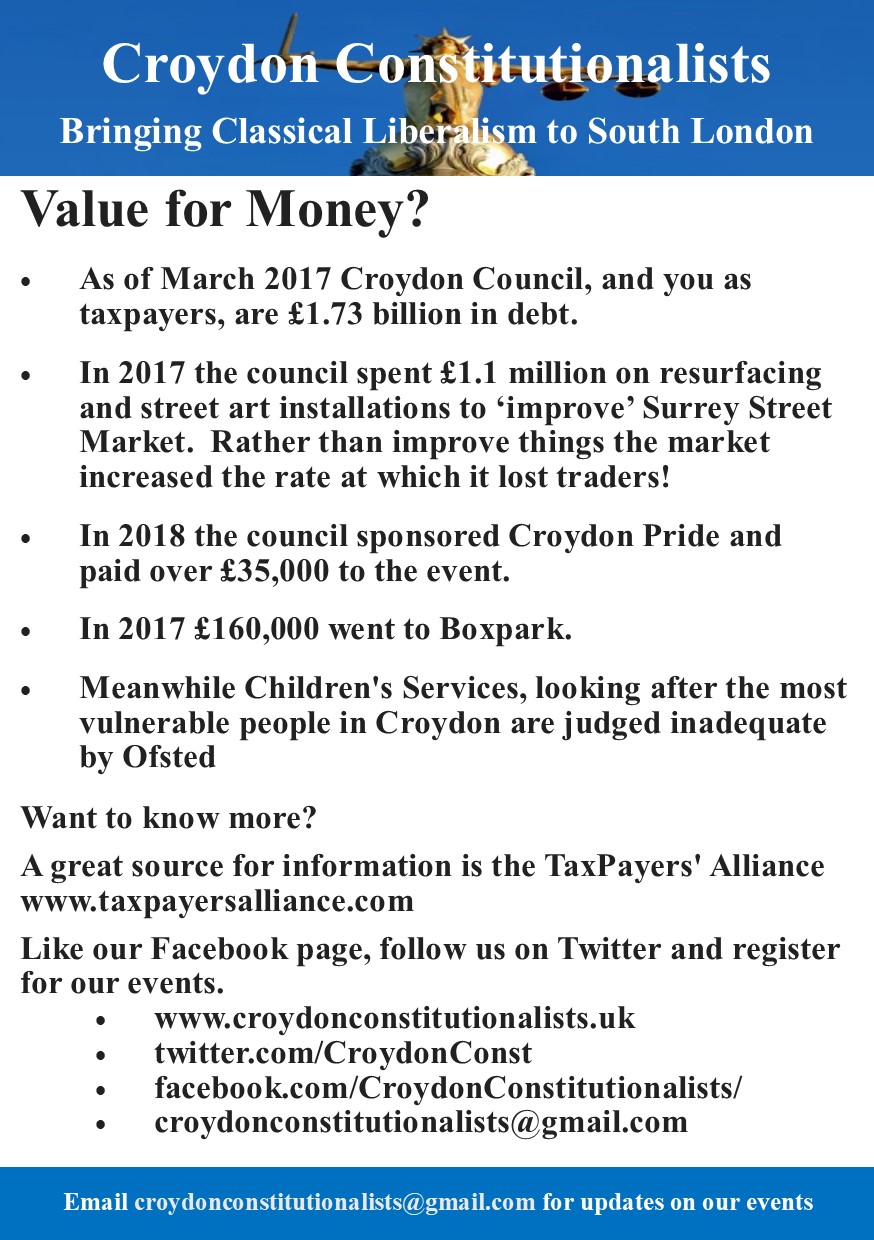 Croydon Constitutionalists
TaxPayers' Alliance in Croydon
Leaflet for the TaxPayers' Alliance Street Stall Croydon 18th August 2018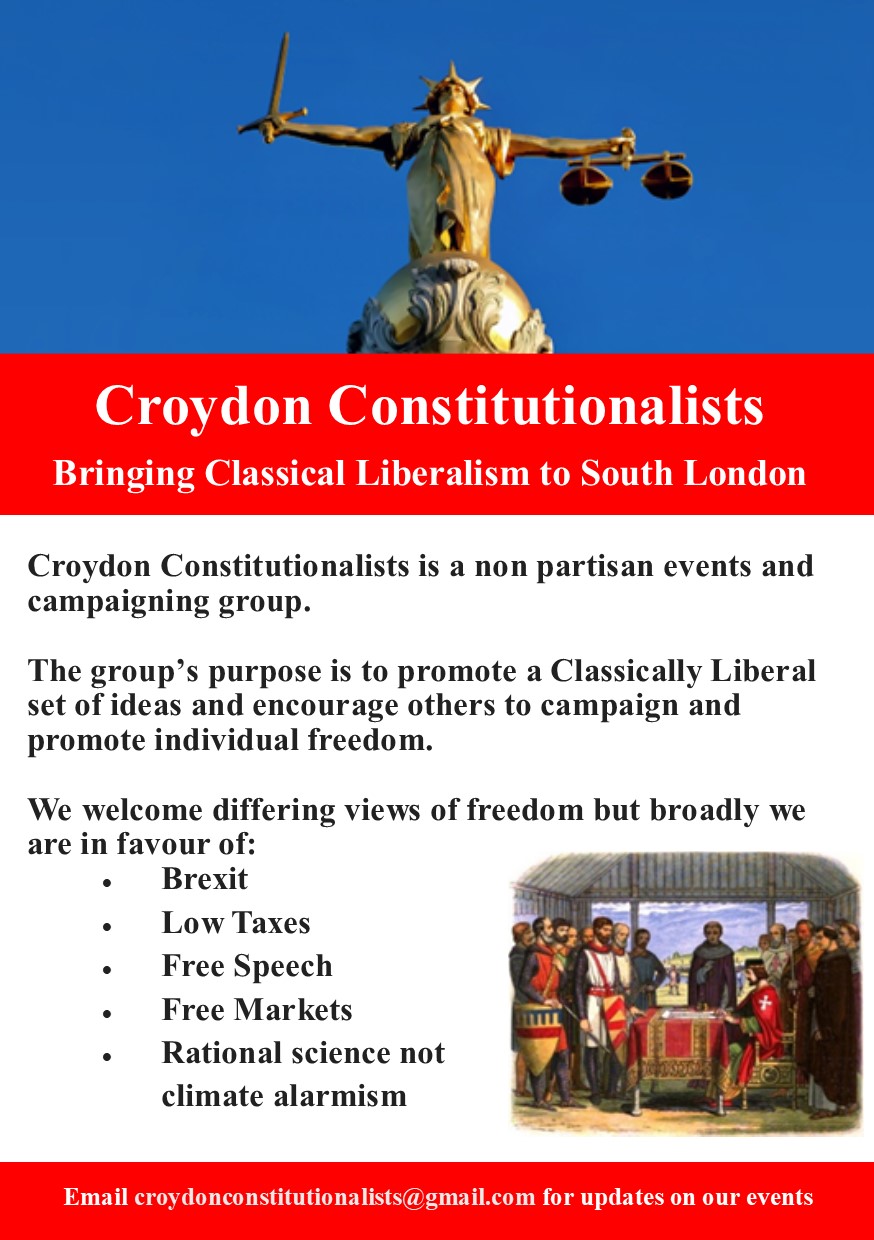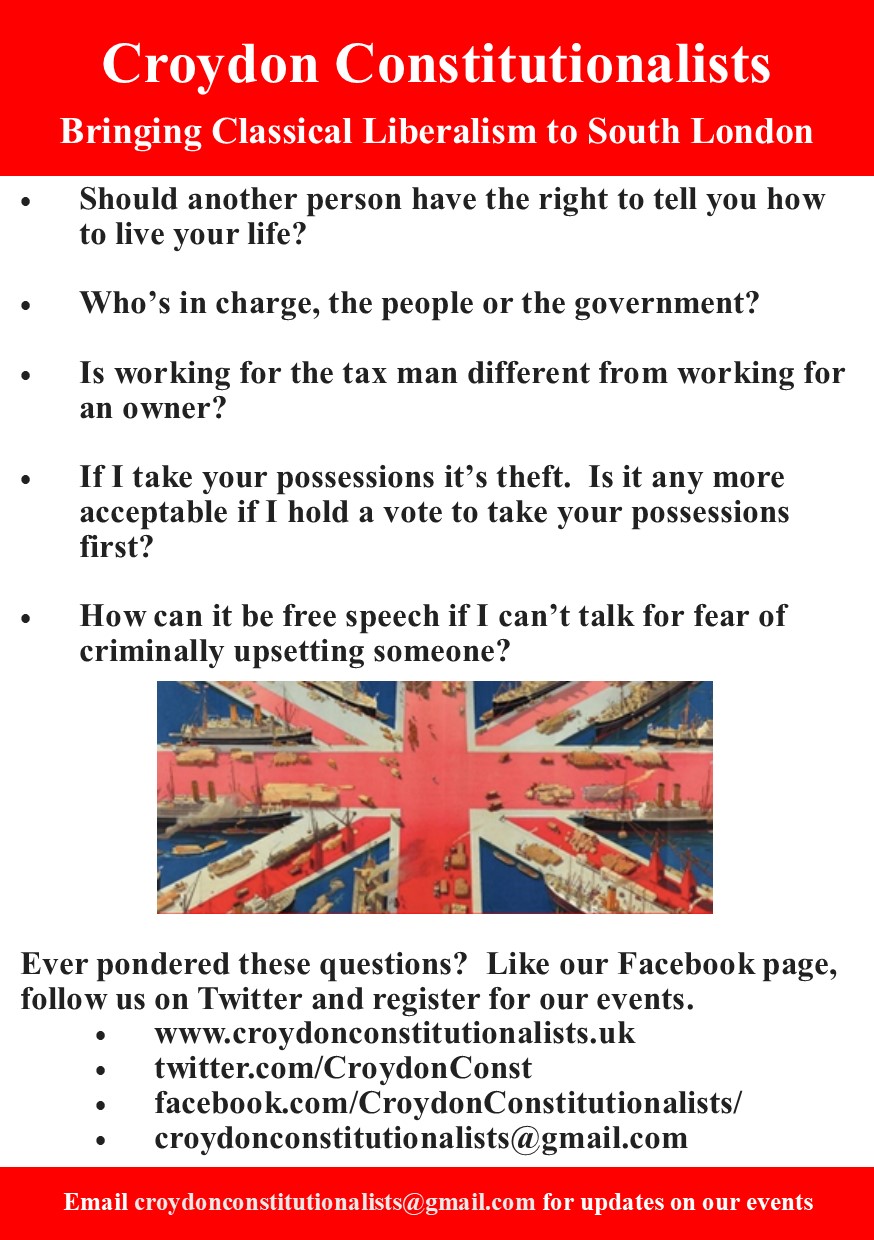 Croydon Constitutionalists
Introduction Leaflet
Leaflet to introduce the Croydon Consitutionalists.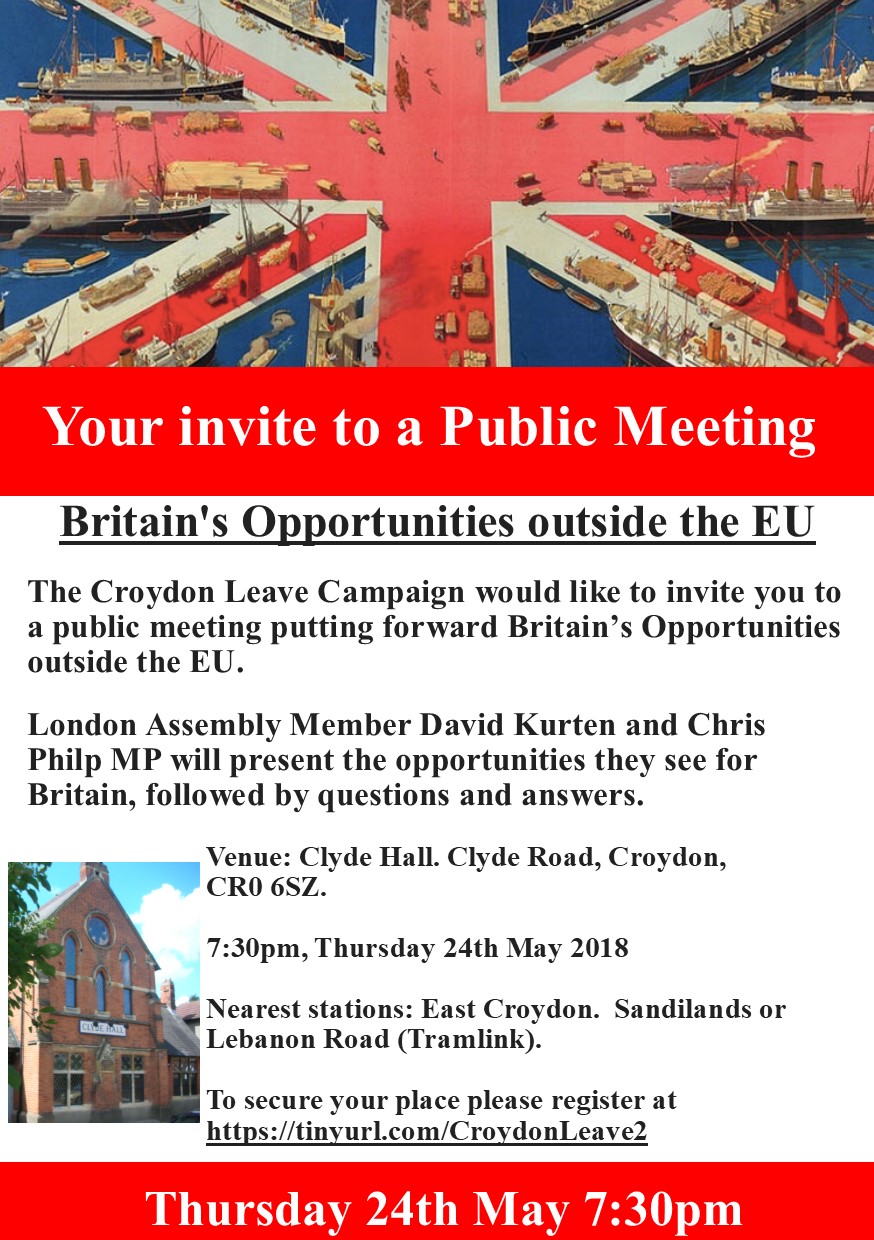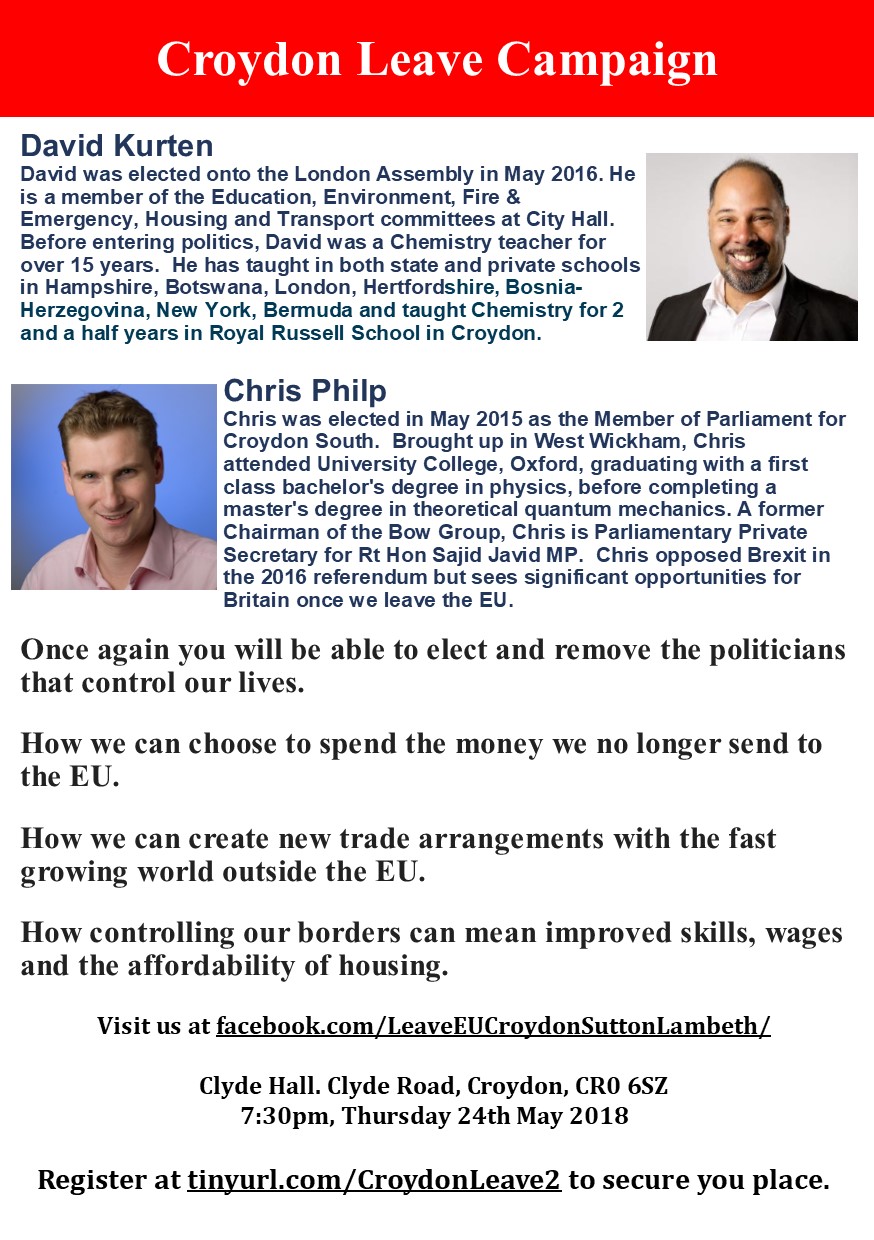 Croydon Leave Campaign
Public Meeting Leaflet
Leaflet for 24 May 2018 public meetings to discss Britain's Opportunities Outside the EU.  London Assembly Member David Kuten and Chrip Philp MP guest speakers.